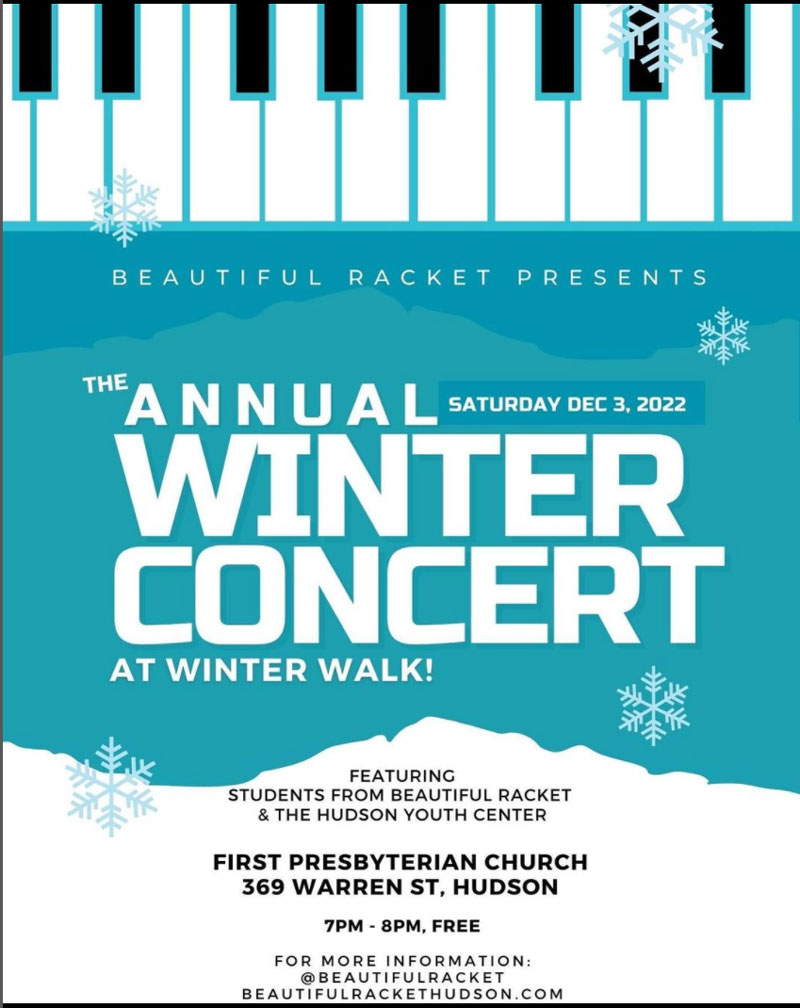 Date
Dec 03 2022
Expired!
The Annual Winter Concert at Winter Walk
📯✨We are so excited to announce our Winter Concert is this Saturday!! It was a perfect pairing with @hudsonhallny Winter Walk festivities last year so we're doing it again. This year catch us a little earlier from 7-8 *just before the fireworks. AND there will be heat (IYKYK 🥶)!! We're featuring the work of Beautiful Racket & @hudsonyouthcenter and we've got some surprises in store. You don't want to miss this!
❄️ THIS SATURDAY FROM 7-8
❄️No reservations required
❄️If you would like to make a donation, follow the link in the bio.
❄️See you there!❄️