The current production of The Glass Menagerie was especially appealing because it's an American classic, written by Tennessee Williams, who is an American icon, and unlike Williams' other masterworks, I was completely unfamiliar with the story. If you're familiar with the show, let me just cut to the chase by assuring you that this is a gorgeous rendering and that yes, you should go see it. If you can still get tickets that is — I'm not at all surprised that the house was full and that tickets are selling like hotcakes.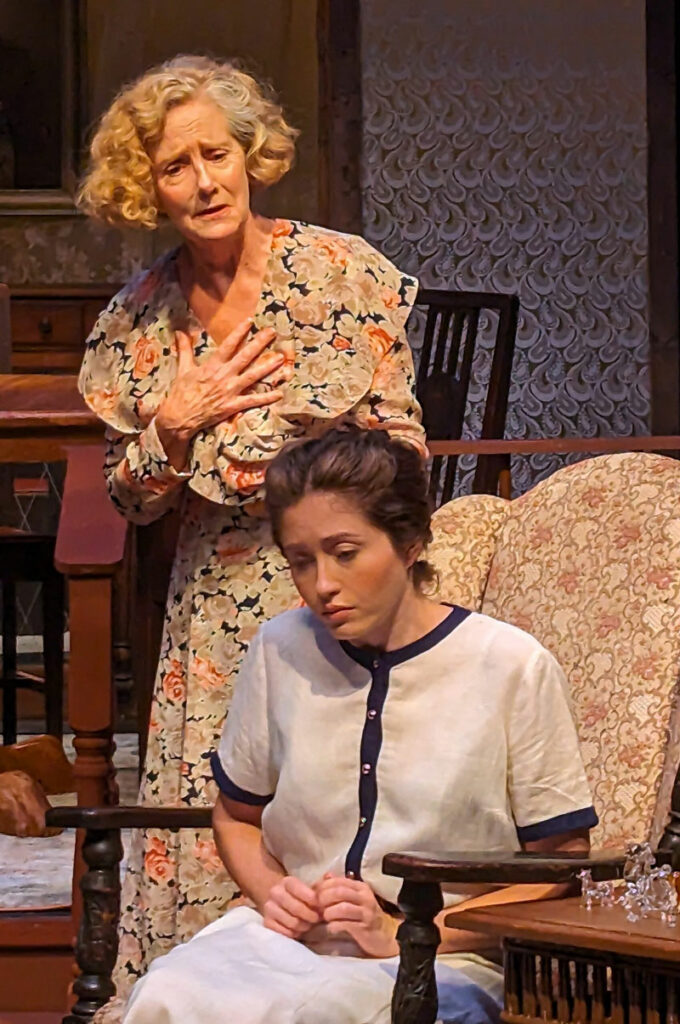 If you are not familiar with The Glass Menagerie, I won't spoil the plot. However I will tell you that this "memory play" set in 1930s St. Louis is sad and sweet with plenty of laughable moments for comic relief. As the famous line by Tolstoy goes, "All happy families are alike; each unhappy family is unhappy in its own way." The way that this family, the Wingfield family, is unhappy may be very specific, but it also exudes a number of universal themes like regret, familial duty, unfulfilled desire and attachment to hope that feel so human it's difficult not to empathize with everyone involved. Then again, this seems to be Tennessee Williams' bailiwick — beautiful people in despair, but make it relatable. This, in my opinion, is what makes him an icon. His story telling will slug you right in the heart.
All of the high and low notes are played to perfection by a tight ensemble of four, which includes a fantastic Sarah Jayne Rothkopf as Laura Wingfield. It was difficult not to watch her, even in Laura's more quiet moments, as she fully embodied the physicality of someone who has folded in on themselves. Leigh Strimbeck shone as the show's matriarch, Amanda Wingfield, skillfully inviting the audience into both the animated cheer of reminiscence and the anxiety of parenthood— often in quick succession. Russell Sperberg's Jim O'Connor jolted the second act to life with his genuine enthusiasm and buoyancy. And Brett Mack's engaging portrayal of Tom Wingfield offered the audience an honest narrator, communicating his inner life loud and clear through body language alone.
The Glass Menagerie runs through October 15th at Bridge Street Theater in Catskill. And even if tickets are already sold out to this run, don't sleep on this charming little theater and it's big productions. They're worth crossing two (TWO!) bridges for.