Italy, 1947. Hercule Poirot (Kenneth Branagh) has retired from his shenanigans as a mustache-twirling detective and lives in an austere villa overlooking the canals of Venice. So detached is he from the goings-on of the outer world that an old acquaintance, mystery novelist Ariadne Oliver (Tina Fey), drops by to inform him that today is All Hallows' Eve – and that after a bit of merrymaking at a neighboring palazzo, grieving opera singer Rowena Drake (Kelly Reilly) will be hosting a séance with notorious medium Joyce Reynolds (Michelle Yeoh) in an attempt to commune with her daughter, who died of suicide a year ago.
Oliver proposes that Poirot come along to debunk Reynolds' practices, and expose her as a fraud. He does so, but as the evening wears on, the world's most famous detective is taken aback by a series of inexplicable, if not supernatural occurrences.
A Haunting in Venice is a richly satisfying murder mystery that continues Kenneth Branagh's streak as a dependable, intelligent and sympathetic director of Anglophilic entertainments. One of the more improbable franchises to have sprung up in the last decade, his adaptations of Agatha Christie novels – including Murder on the Orient Express (2017) and Death on the Nile ('22) – have proven to be welcome bursts of old school glamor in a Marvel-saturated metaverse.
In this latest entry, the Venetian scenery alone is worth the price of admission, and the ensemble cast is glowing: Branagh and Yeoh are masterly, as is to be expected, as two sides of the same postmortem coin ("We've both seen too much of death," medium muses to detective), but Reilly is equally commanding in her portrait of delicate yet feverish mourning. Fey displays more unironic pathos than I've ever seen from her before, while Jamie Dornan is excellent if a bit too well-fed to pass as a grieving doctor prone to bouts of violent depression.
Be warned, though: this movie is also genuinely frightening. I don't do well with horror flicks, and saw A Haunting in Venice in a near-empty theater. Needless to say, I kept turning in my seat to check the empty rows behind me – just to make sure my personal space wasn't being encroached by some sinister demon, or usher.
Of course, in the end, Poirot wraps everything up in a tidy little bow – or, if you will, mustache protector – yet I was gratified to find that Venice concludes with emotional weight, too. Beneath the dowdy thrills and hackneyed, Grand-Tour exoticism of Agatha Christie's whodunnits, Branagh has identified and elucidated a theme of human grief: what it does to us, and what it has the power to make us do.
All of these characters are haunted, whether by ghosts or memories. A Haunting in Venice is as affecting a meditation on loss and its residue as I've ever seen in a movie theater – and it may be the most fun.
A Haunting in Venice is rated PG-13 and is a great movie for older kids who can handle jump scares and heavier themes. It takes Poirot one hour and forty-three minutes to solve the case. It's playing at Spotlight Cinemas in Hudson every day at 1:25, 4:25, and 7:25PM.
Read the full review here.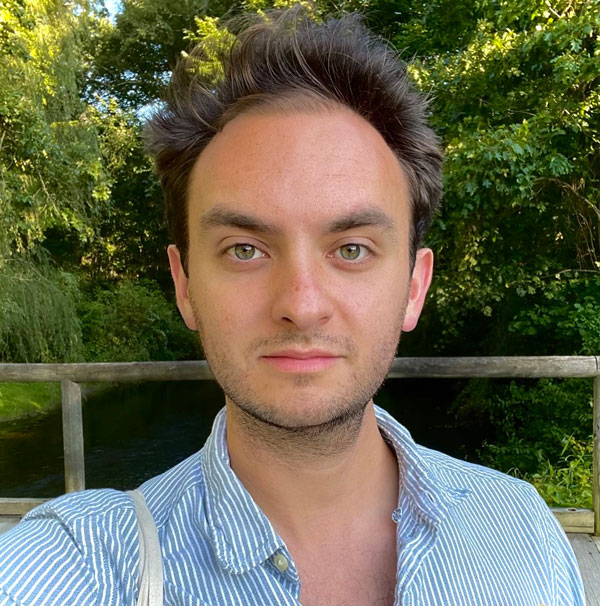 Ben Rendich is a filmmaker and writer. He's in pre-production on his first feature, and has a blog where he writes movie reviews and essays called Reflections on a Silver Screen. He lives in Catskill.