By: Romeo Barkley
On the second Saturday of every month, Hudson's galleries stay open late. Second Saturday can be a great opportunity for newer galleries, artists, and curators to show their work to a larger audience. On this particular cold February Saturday, the hottest spot in town was an open artist studio on upper Warren.
Phil Gebhardt opened his studio at 609 Warren Street, third floor. Last week, Studio 609 showed works by twelve artists, entitled Out of Order: Objects Redefined. Phil is a painter with more than a decade of experience teaching art. His teaching experience assists in his approach to curating.
The show highlights the works of painters, sculptors, ceramicists, and mixed media artists in Hudson and the surrounding area. The works include a range of professional well-established artists who have been working in Hudson for over twenty-five years, to newer artists who have never shown in a gallery.
Phil Gebhardt was able to curate a creative thread throughout all the artists' work, making for really dynamic show!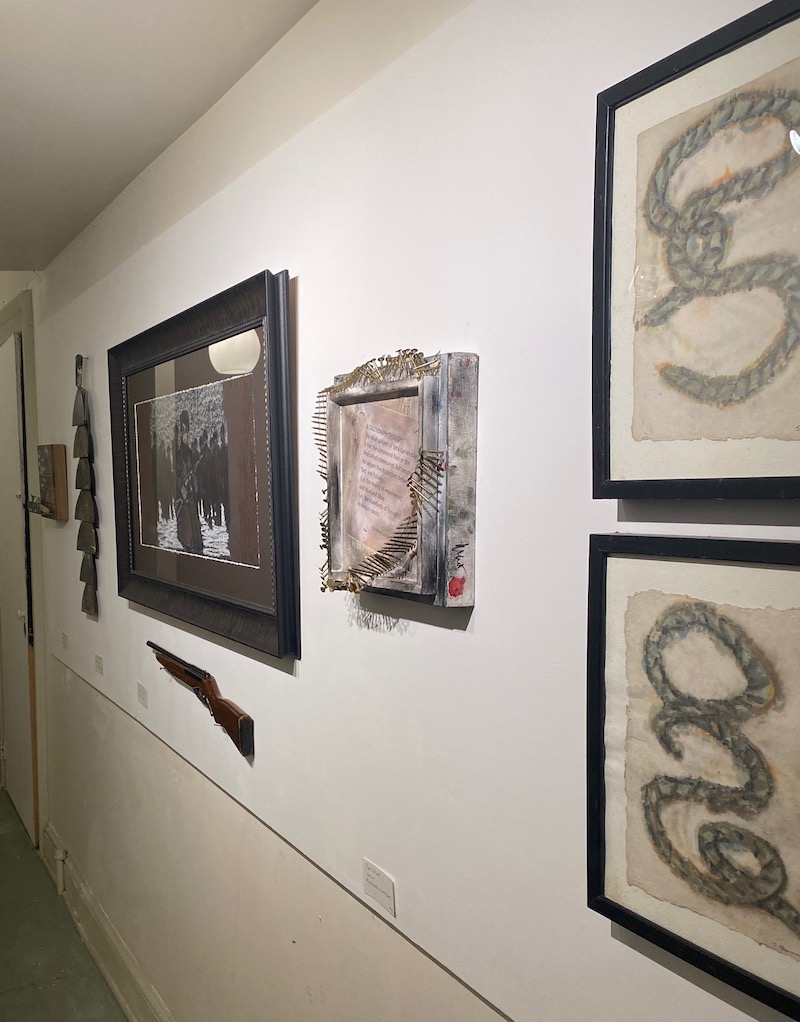 "The goal of the show was to try something fresh and captivating. Many artists were invited into the show for diversity, and to see how they used their creative process to respond to the object-driven theme. I think it's important to give artists an opportunity to display their work, especially when being represented by a gallery isn't always an option. Using [the studio space] as a gallery creates a unique atmosphere, different than the galleries in Hudson."

–Phil Gebhardt
The opening reception was Feb 11th. The show will remain open until March 4th, by appointment, during the day and open on the weekends to the passerby. Stop by!