Last weekend, Hudson's own No Ring Circus performed at Hudson Brewing Company. It was a wild show of stunts, burlesque, and fun!

The show, Firewater, featured the following performers:
New Orleans Queen of Burlesque, Elle Dorado
World-traveling Physical Comedian, Tyler West
The Pain-Proof Clown, Anna Monoxide
Founding Member of The Squidling Brothers Circus Sideshow, Mackenzie Molotov
Performance artist, drag king, and No Ring Circus company member God Complex
The following photos are courtesy of Kris Mae.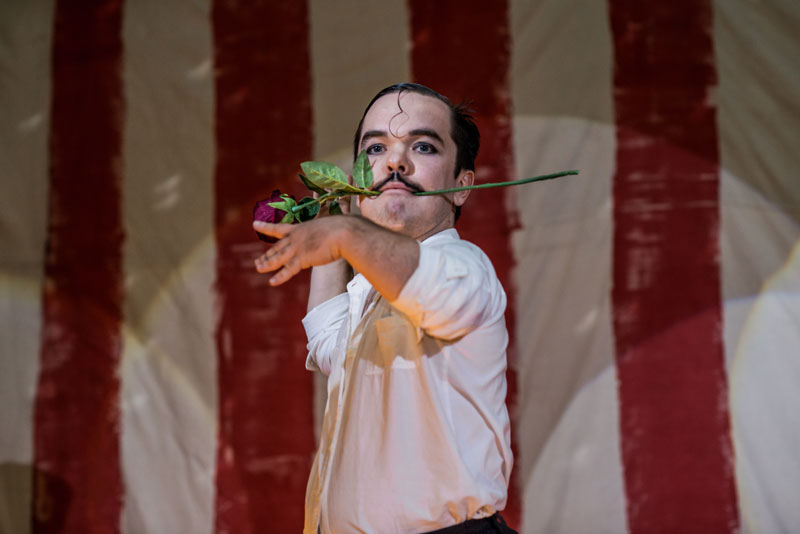 Photo credit: Kris Mae