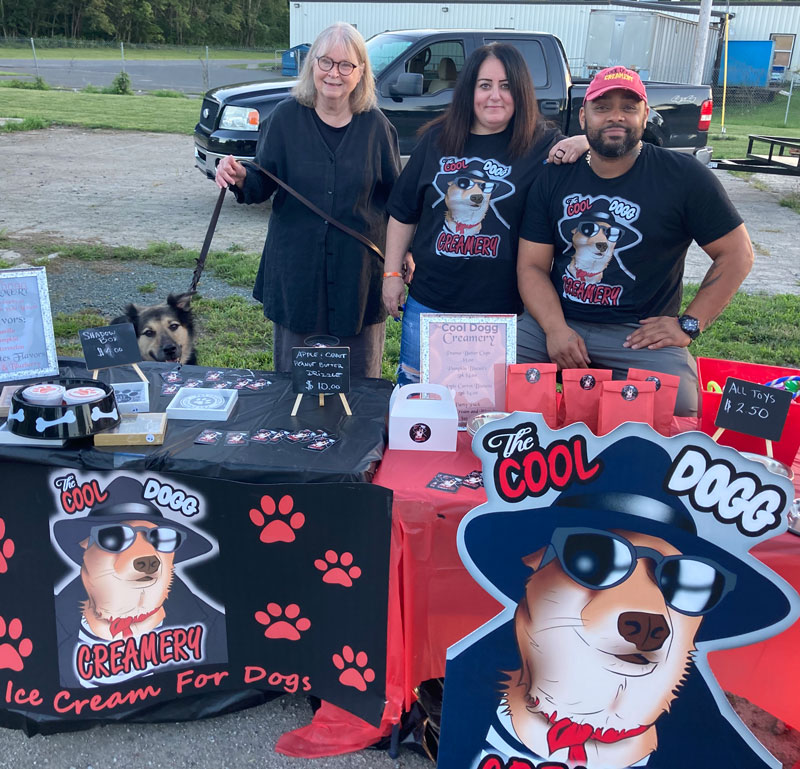 Joey, Carole Osterink (grant organizer), Christine and Mike Orlando from the Cool Dogg Creamery
The Hudson Dog Park is the proud recipient of a $5,000 grant from the PetSafe – "Bark for your Park". The funds will be used to update the dog park and install a shade structure to help dogs and humans stay cool in the hot summer.
Throughout the month of August, Hudson Dog Park received 4,671 votes. People were able to vote daily, and many did.
Local business, Cool Dogg Creamery, set up by the Hudson Dog Park on Friday evening to help celebrate, and sold doggie ice cream and treats. Cool Dogg Creamery is available for dog birthday parties and events. You can contact them at 845-749-9070.