Written by: Katherine Kim
katherine@trixieslist.com
Instagram @wanderingberet
There is a powerful art exhibition on view at the Albany Center Gallery. "SEEN examines and celebrates the pluralistic experiences that affect and shape the identities of those whose bodies exist at the intersections of race, gender and sexuality." SEEN is a group show curated by Jennie Tang, ACG Curatorial Associate and current Hunter College graduate student and features regional artists Maryam Adib, Alicia Barton, Sofia Eddy, Amela Mahmutović, Alyssa McClenaghan, Aurora Powell and Caitlin Rose Sweet.
The show comprises of an extraordinary variety of media and processes. The 2-D works are visually strong but the 3-D works even more stunning. Aesthetically, there is a range of warm hues throughout the exhibition with tiny bright bursts of yellows and pinks. Shapes and textures abound. All the artists have a strong artistic voice which is complemented by each other.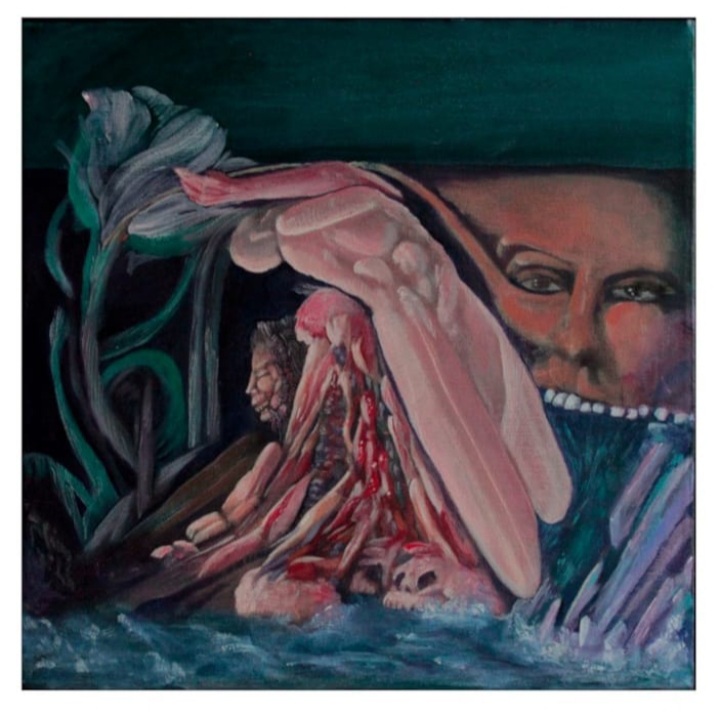 Caitlin Sweet Rose's sprawling assemblages appear to spill out from a creepy ceramic sculpture of manicured fingers. Rose is "interested in the relationship between the human body and the handmade object…Craft sees the skilled hand as a thinking hand, one that gathers information from the repetitive intentional contact with the material and world at large." Not too far from Rose's ceramics are Alicia Barton's mixed media sculptures which appear to be oozing out of themselves right in front of the viewer. Her work "explores the paradox between attraction and repulsion to interrogate her self-identity and psyche." Then there are Alyssa MCClenaghan's flesh toned radiators which "examine the relationship between materials and gender."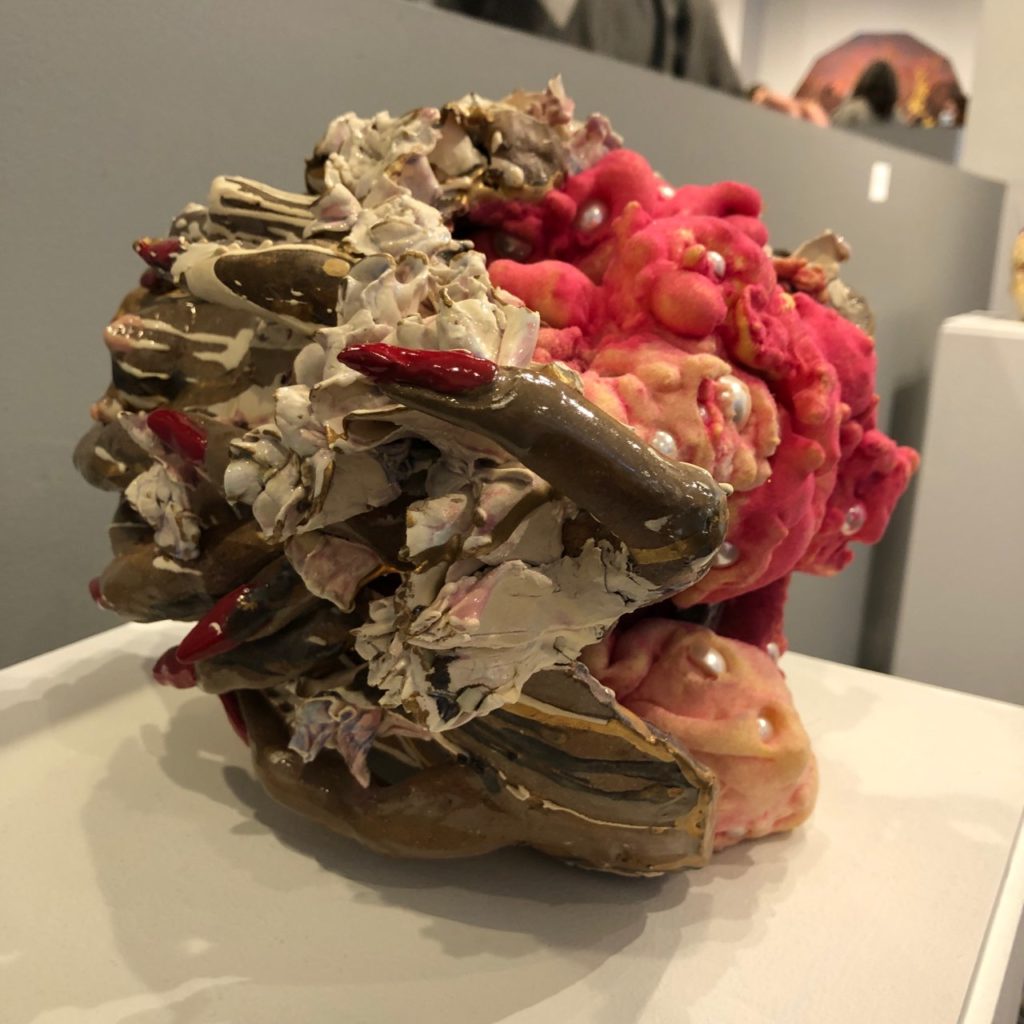 According to Tang, "SEEN is not just about looking but also seeing in the colloquial sense of the word, meaning acknowledging and understanding. I was extremely interested in building an exhibition that reflected Kimberly Crenshaw's seminal and extremely poignant text on intersectionality, in which she argues for a bottom-up anti-discrimination approach, as well as different perspectives of the Feminine (capital "F")."
Masks and social distancing are required inside Albany Center Gallery. Hours and location are here. It's always more effective to view exhibitions in person but if one is not able to visit the gallery, there is an excellent interactive 360 gallery view of the exhibition right here.
SEEN is on view until August 31, 2021.