Susan Eley Fine Art Gallery had an opening reception for artists Susan Lutz and Katharine Dufault last weekend, Saturday, July 16th.
---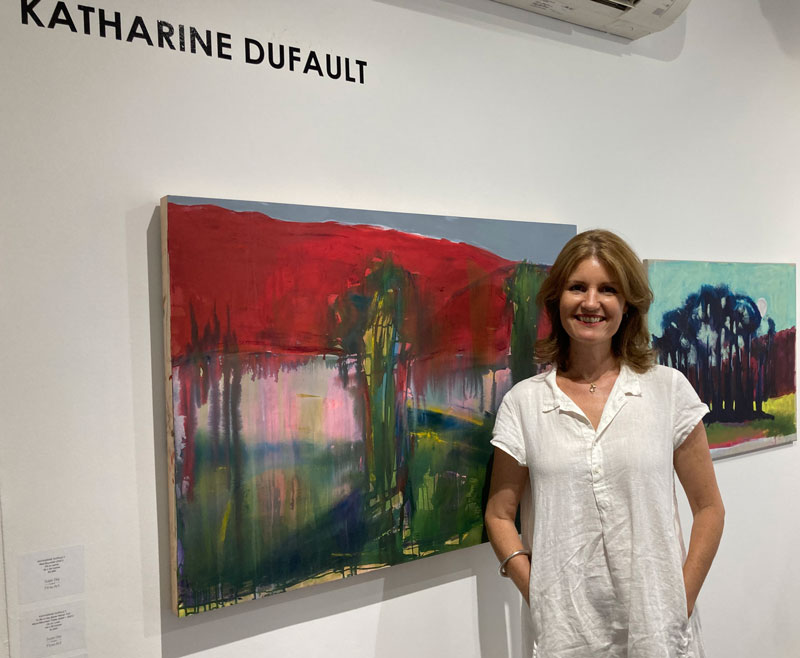 Artist Katharine Dufault in front of her work.
Originally from England, Katharine loves living in the Hudson Valley Region. She painted her works within an eight month period, during the pandemic. This is her first show in Hudson.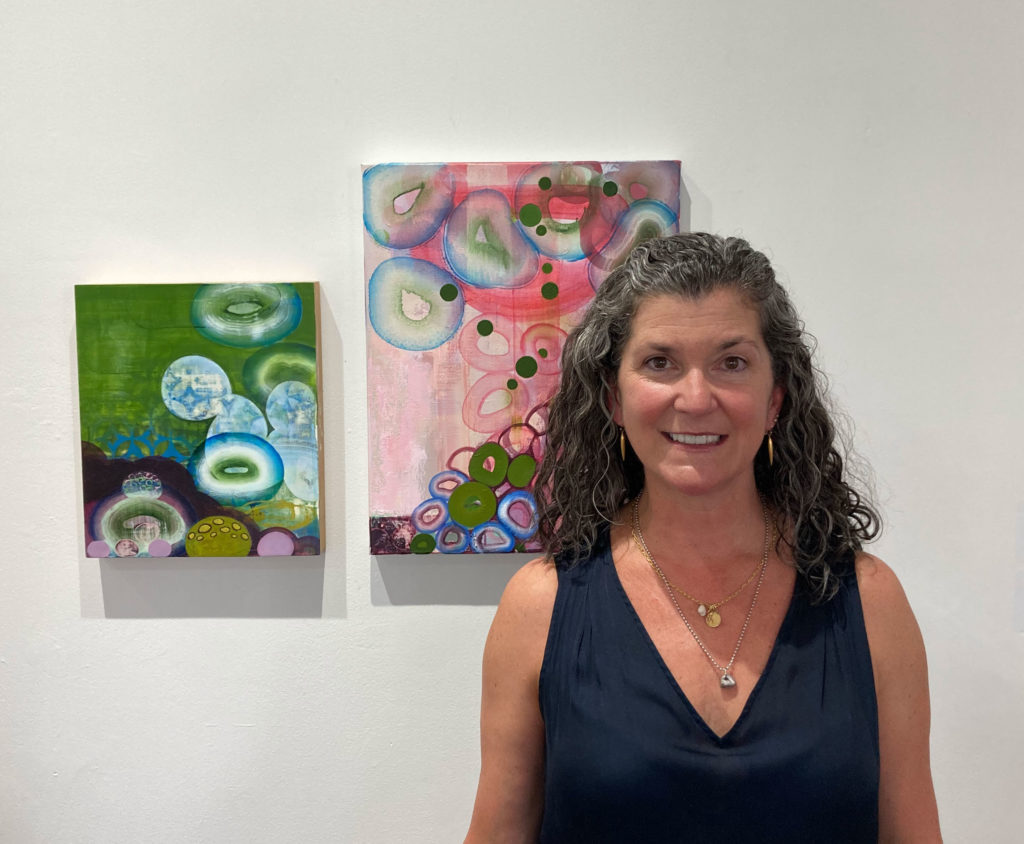 Artist Sarah Lutz in front of her work.
Sarah now lives in Germantown, after years of living in New York City.
She moved to the Hudson Valley during the pandemic.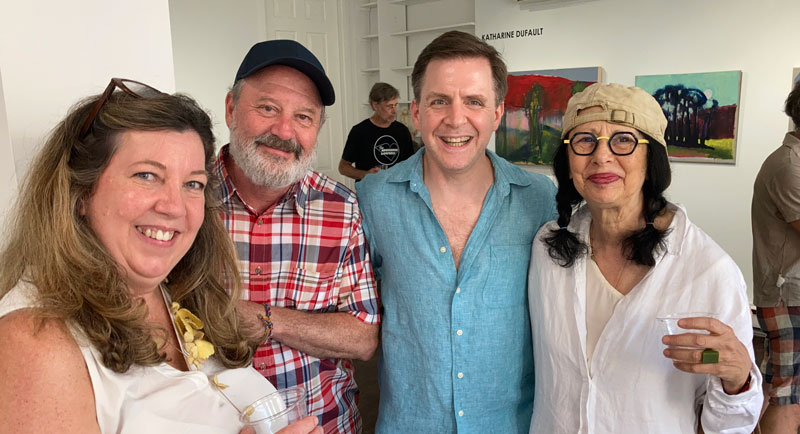 (left to right) Ellen D'Arcy Simpson (D'Arcy Simpson Artworks), Michael Simpson, Jeremy Bullis (Window on Hudson), Jane Ehrlich (Open Studio Hudson) at the Opening Reception
The show opened July 15th and is on view until August 15th at Susan Eley Fine Art – 433 Warren Street.
For more information, please click here.