Hudson's iconic Park Theater turns 100, and you're invited to the party this Saturday!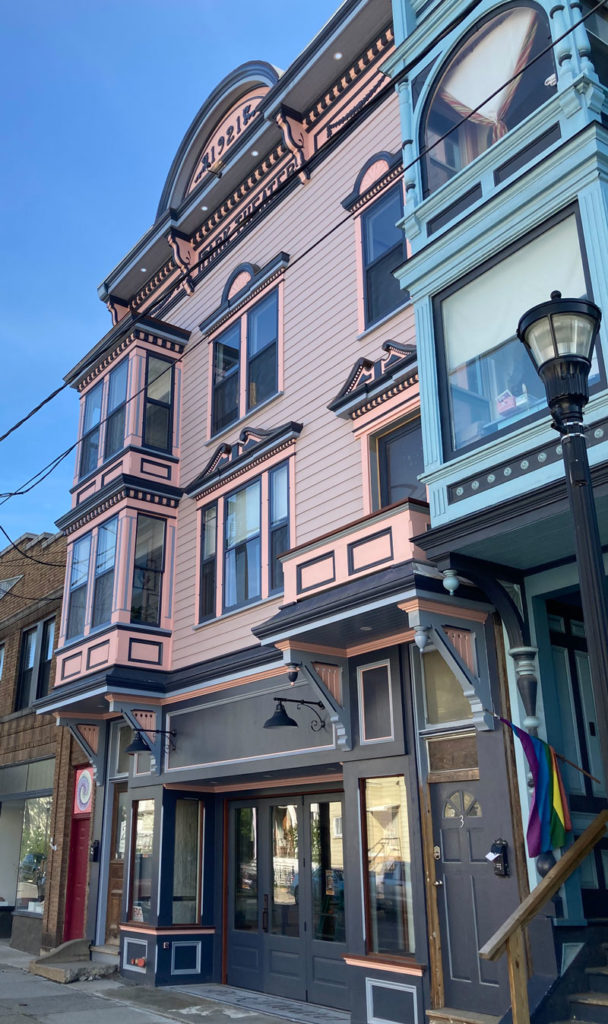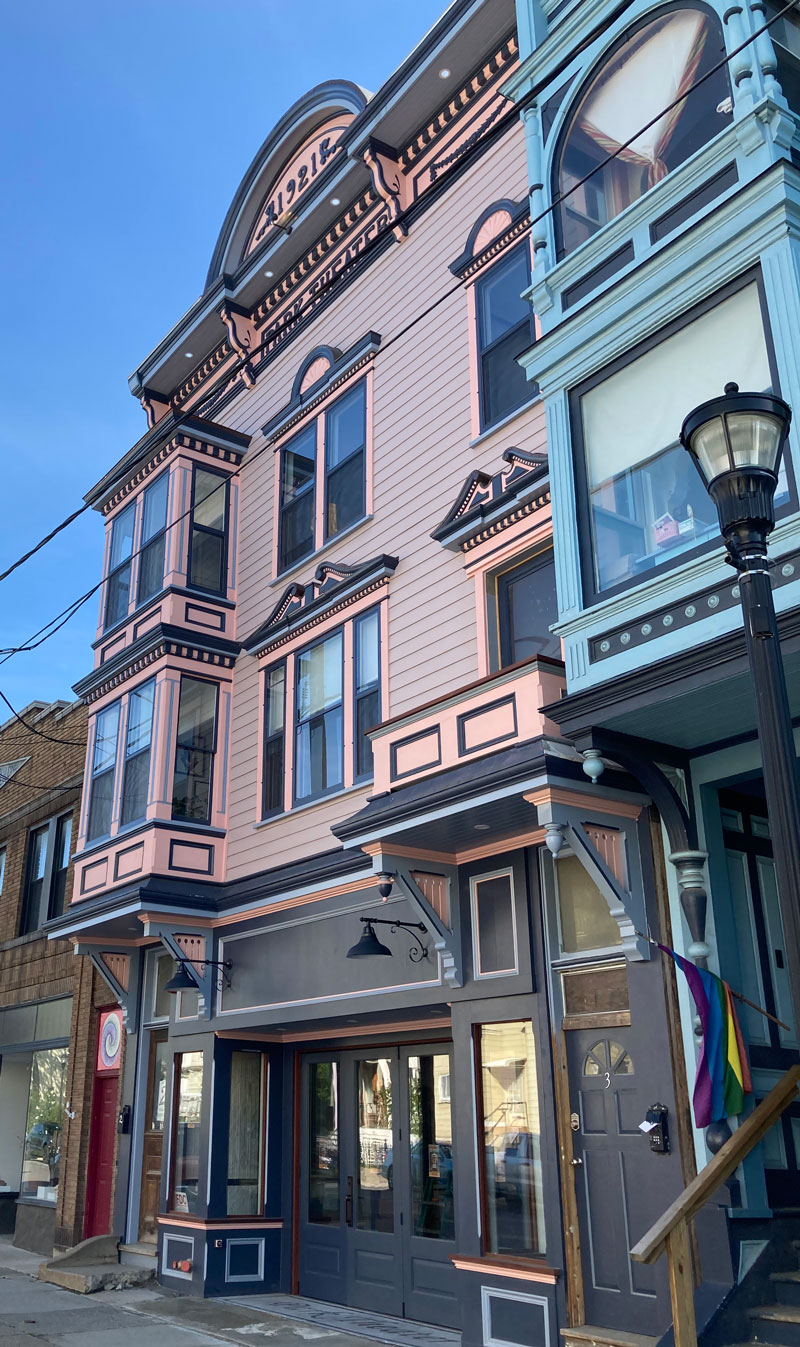 Written by Hudsonia
After almost 100 years to the day, the Park Theater at 723 Warren Street is again a signature entertainment venue in Hudson.
On Saturday, May 8, the Park hosts its inaugural "Second Saturday Sessions" live music series kicking off at 7PM with openers Pam Grandee and Renee Payne. Headliners are Jedi Johnston (aka Aaron Johnston, former drummer of Brazilian Girls), and the renowned band Escaper will play two, 45-minute sets.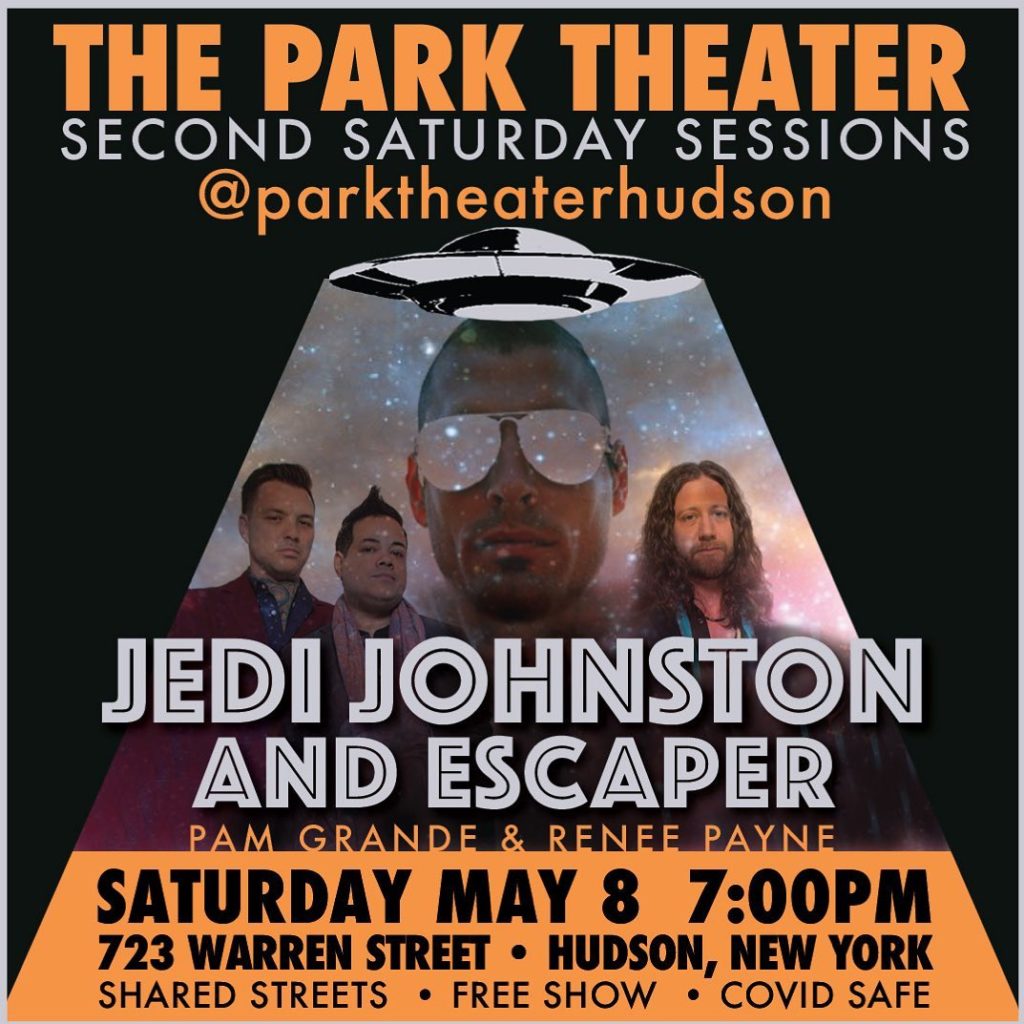 With the band just inside the old lobby, facing the street, fans will congregate on the sidewalks and parking areas, with take-out food service available from nearby collaborators, Wunderbar, Grazin', and Hudson Roastery.
Given the sound system, says proprietor and visionary developer Shanan Magee, music will be loud and clear in 7th Street park. Yep, that sounds like a great party!
Although a Venmo contribution to offset expenses (@parktheaterhudson) is welcome, there is no charge for the music, notes Magee.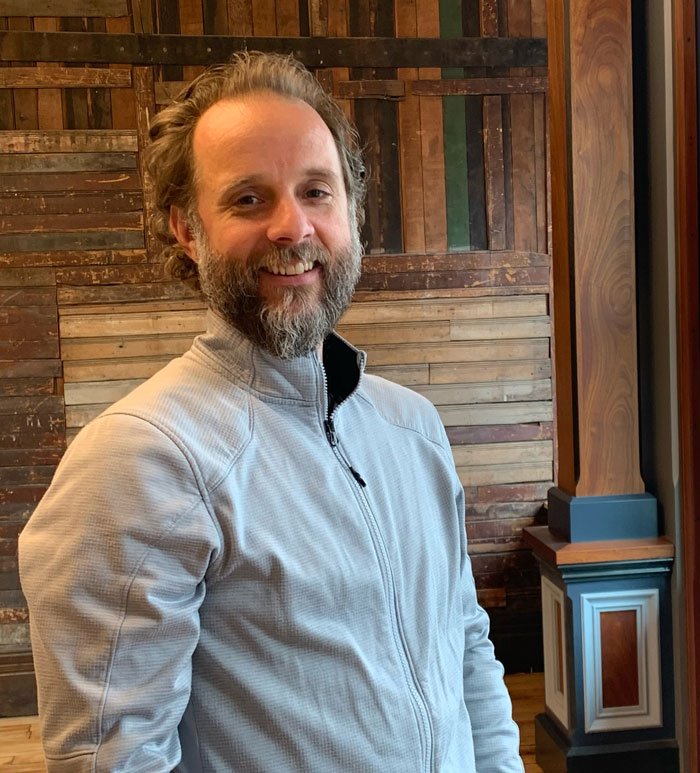 Shanan Magee, owner of the Park Theater
"This music series is for everyone – the Hudsonian (life-long resident), the Hudsonite (the newcomer resident), and the visitor," notes Magee. His own family roots run deep in Hudson and its theater entertainment history.
A century earlier, on May 9, 1921, the Park Theater opened for business as a silent movie house. The inaugural show was the film adaptation of Western novelist Zane Grey's "The U.P. Trail," the gripping tale of building the Union Pacific railroad – the SpaceX of its day.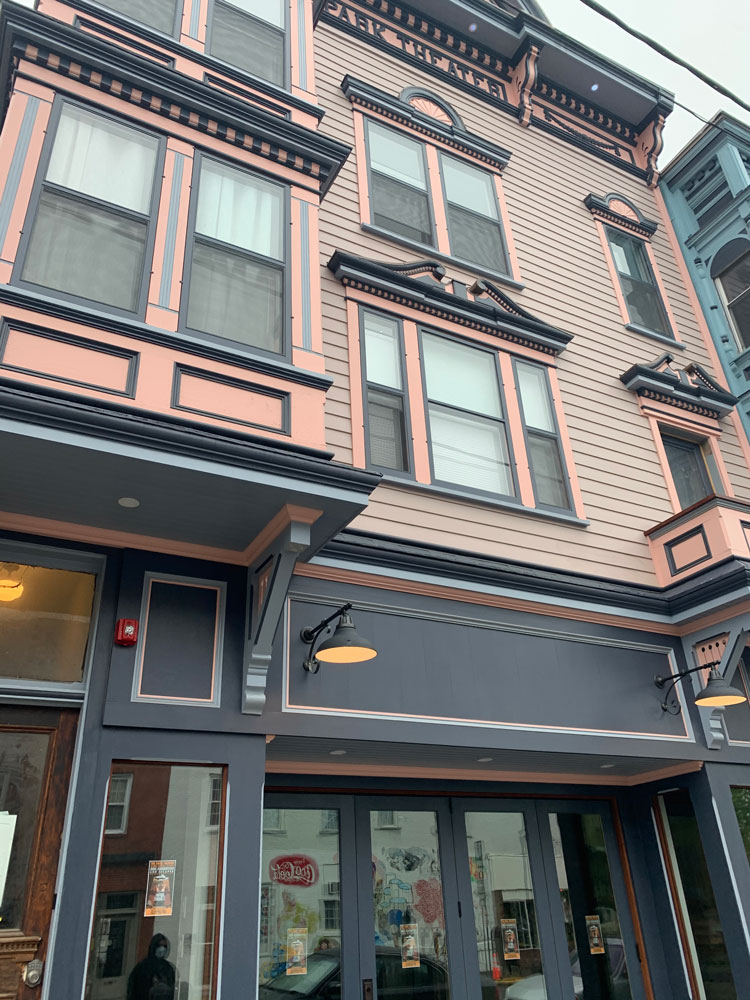 The theater was stunning for its time. News coverage in the day described it as "fire-proof" (steel and concrete construction), with a capacity of up to 500 people. Accompanying sound was provided by specialty wall organ, to be operated by an "expert musician" proudly supplanting a nine-piece orchestra. In its earliest days, music was integral to the Park Theater.
After several iterations throughout the twentieth century, the Park Theater was headed for demolition when Shanan Magee bought the building in 2016. For the next five years, and with the support of an Empire State Development grant, he rehabbed the building from the ground up, including apartments above the public space.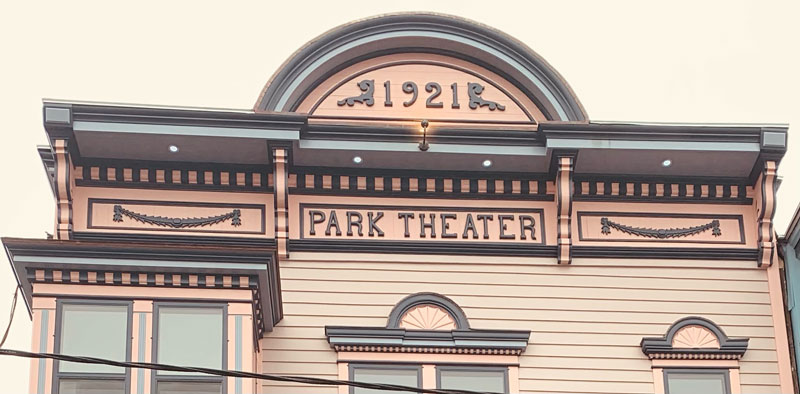 Painted in a palette of colors informed by bits of trim that survived the decades, the Park Theater is ready for its second century. By day it will serve as a showroom for Withers and Grain, Red Hook furniture makers.
But on the second Saturday evening of every month – until November – it will host live music, the true passion of Shanan Magee.
"Music is the universal language," he says. "And we don't listen enough."
Hopefully, now, we're all ears.