One of my favorite places in Columbia County is Ocean State Job Lot in Valatie. It's a place where you can buy everyday stuff, cheap. I tell all the newbies. It's a right of passage.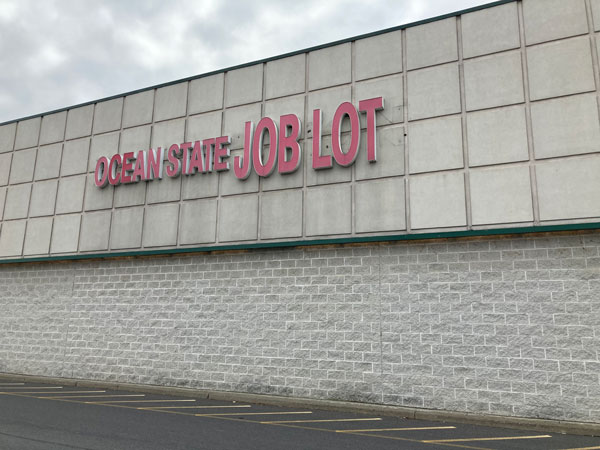 Ocean State is in a large gray building in a shopping center on Route 9/Fairview – about fifteen to twenty minutes from Hudson. It's on the left, before the traffic circle. You might miss it. If you do, just go around in the circle and head back down.
First of all, it's in VALATIE, and it's easy to identify the newbies because they mispronounce the town's name (the accent is on the second/middle syllable, və-LAY-shə, not VAL-a-tee). It means "Little Falls". Don't you speak Dutch, yet?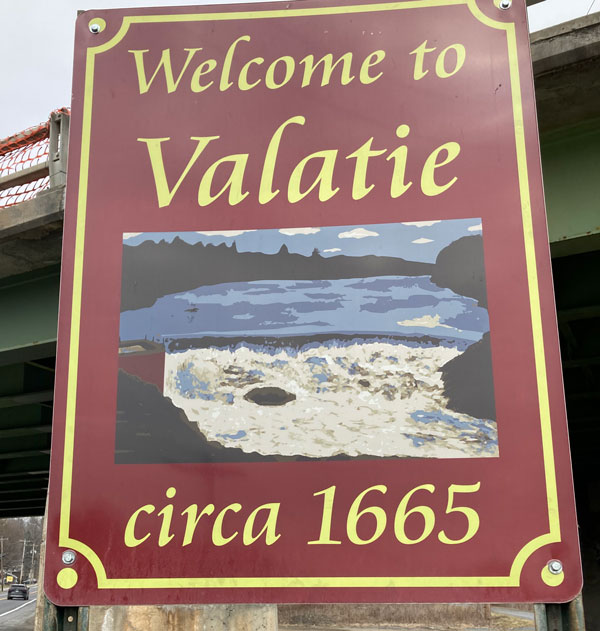 You have to ride through Kinderhook to get there, and you'll pass Cosmic Donuts on the way.
It's a good excuse to stop. Make (half) a day of it!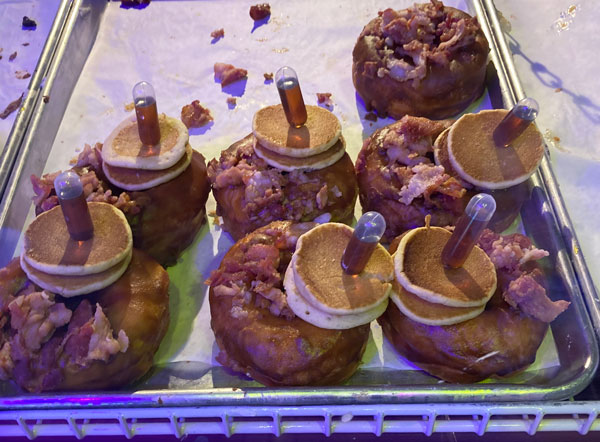 This is the bacon, pancake, and maple syrup donut at Cosmic Donuts.
Yes, that's a little tube of maple syrup for the mini pancakes on top of your donut.
Cosmic Donuts is the best thing to happen to Kinderhook since Martin Van Buren!
(that could be their tag line)
You know spring is around the corner when they change the display at Ocean State. Ocean State generally carries the same-ish stuff, but it all depends. You never know what you're going to find! It's like treasure hunting!
Terracotta pots for a dollar each – potting soil, hoses, manure – you'll find it here!
(below) You fill these with water, and slowly, through the stones, they will water your plants. $5!
Go figure.
They also have a large pet section with pet supplies – beds, crates, leashes, toys and chewies.
I have three dogs and I get all of my dog chewies at Ocean State – they have a large selection, reasonably priced. Cheaper than on-line, no shipping.
This is also the place to go to get pet-safe sidewalk salt in wintertime.
They have unusual promotional programs. For instance, they will give you 40% additional money when you bring in rolled change. If you give them $10 in rolled change, they will give you a gift card for $14.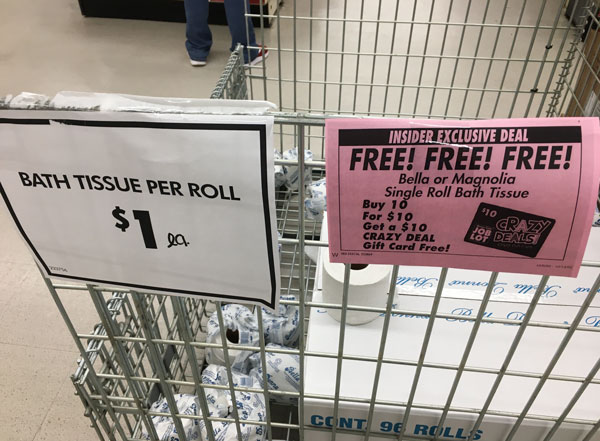 Subscribe to their Insider Club and get CRAZY deals like this one – buy ten rolls of toilet paper for $10 and get a $10 gift card you can use the next time. It's, like, FREE.
The deals rotate. You never know what the next deal is going to be – sometimes it's toilet paper, sometimes it's patio furniture.
Ocean State offers the element of surprise!
Spices – $1/each. Rugs, floor mats, cleaning supplies, foil baking pans – odd everyday items that you would otherwise pay double or triple, you'll save at Ocean State. (You would think I'm getting a commission from them, I'm not…)
When you're ready to check out, put your items on the "conveyor belt". The first couple of times, you assume the conveyor belt will work. No. Push your items down.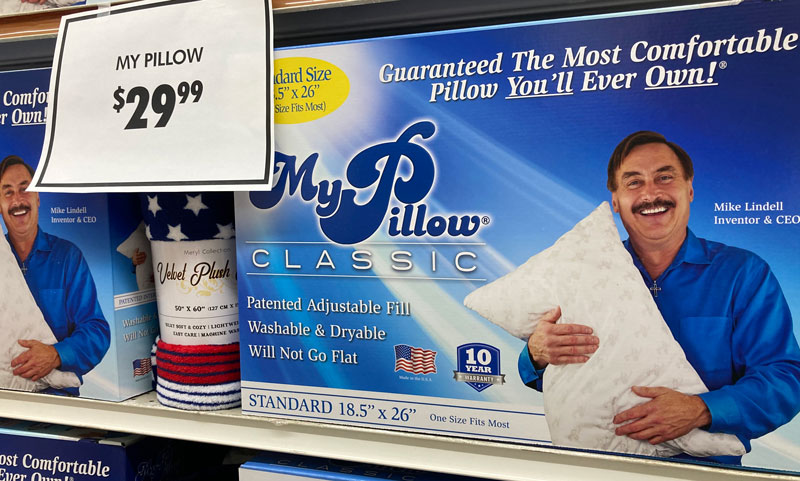 A pillow for the Insurrectionist in your life.
Get ready to garden and take a trip up to Ocean State in Valatie – a little bit of Rhode Island in Columbia County!