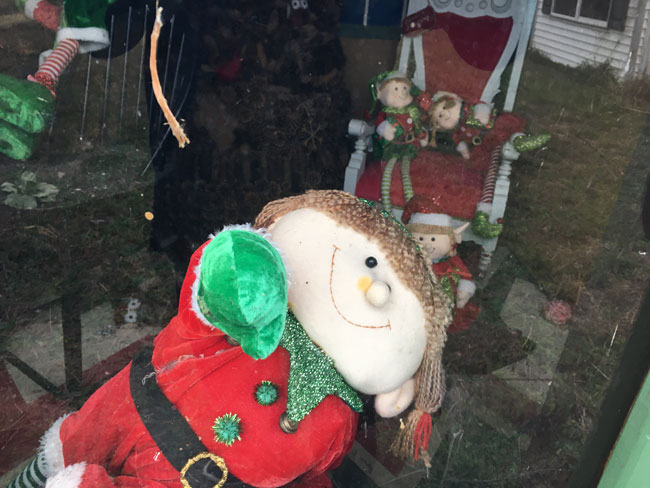 It's just not the holidays in Hudson without Santa's Village – nine tiny houses on 7th Street Park. The tradition started about twenty-five to thirty years ago, and will continue in 2020.
Five or six years ago, designer Gia Albergo Delmar, who has a shop on Warren Street, Albergo Delmar, 325 Warren, (by Red Dot), noticed that the tiny houses could use a little "spruce-up". Along with Abel Ramirez, Todd Gribbons, the Hudson Area Library, Etsy, and others, as well as supplies donated from Herrington's, the Santa's Village houses, (like many houses in Hudson), were renovated.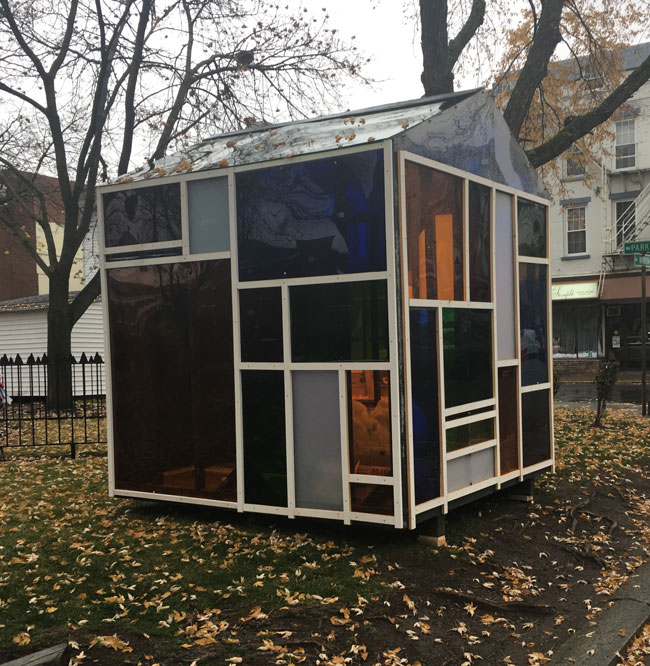 Todd Gribbons designed the stained glass house.
Hanukah and Kwanzaa huts were added to the collection.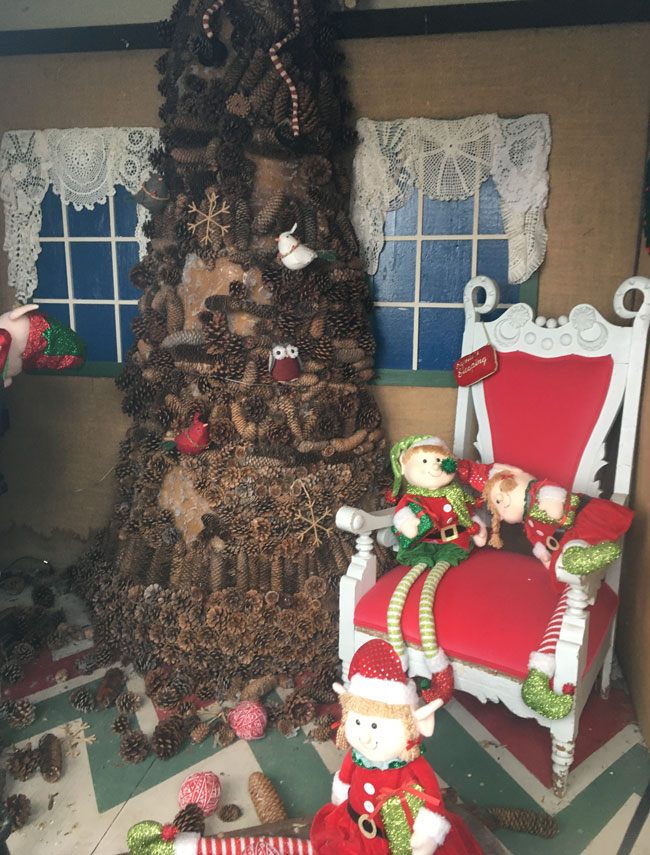 "They are basically sheds," says Gia Albergo Delmar, "every year, before they are displayed, we go in and do repairs. My fingers tips are burned from the hot glue gun."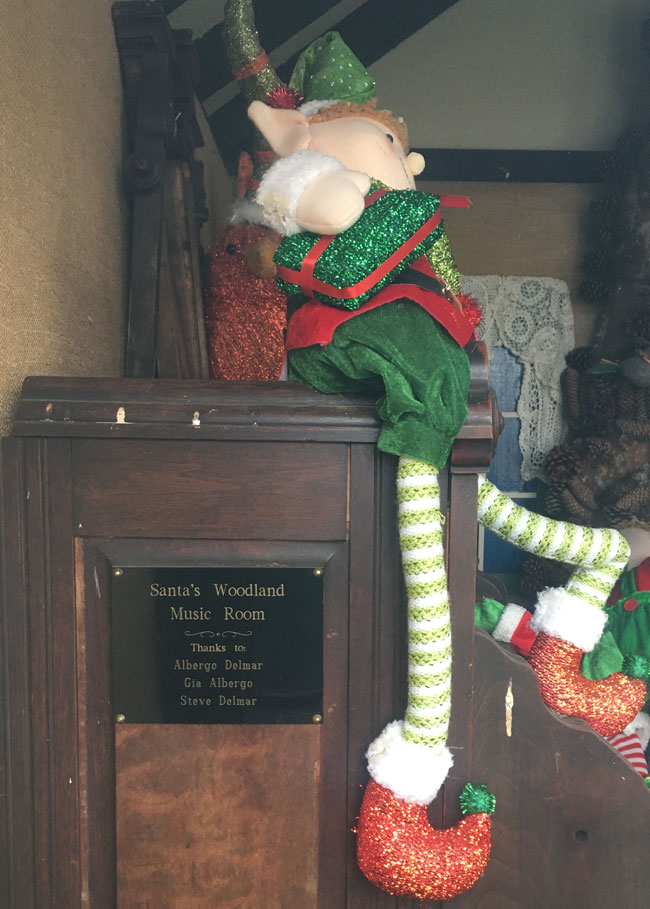 Steiner's donated plaques for each house thanking the renovators.
Santa's Village returns this year, so make sure to look for the tiny houses in 7th Street Park. If you happen to see volunteers inside, with heaters and hot glue guns, toiling away before Winter Walk – Saturday December 5th – thank them with a cup of hot cocoa.