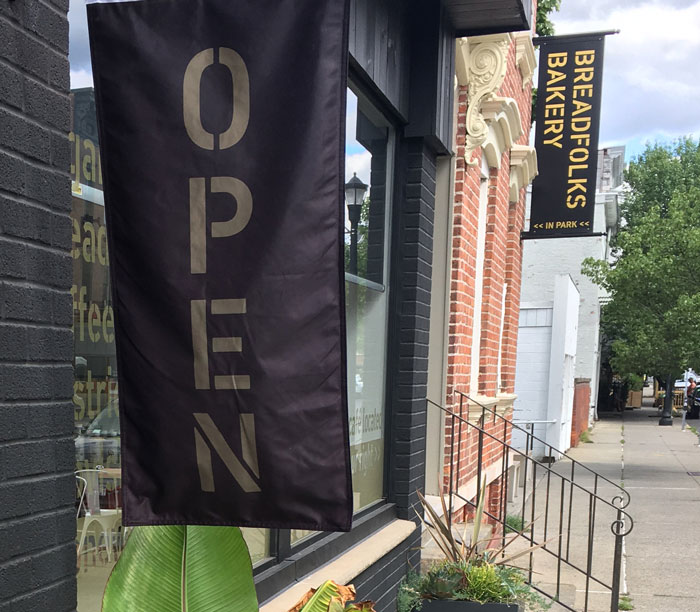 I know that you're on a PALEO diet. You told me. Twice.
Cavemen – cavepersons – did not eat bread. No, they ate fruits and nuts, and berries, and whatever they could kill and cook on a fire. Hunters and gatherers did not sit at home with yeast and an oven timer, kneading and waiting.
They were strong with sinewy muscles – but were they happy?
The happiness part of human evolution did not start until BREAD was invented!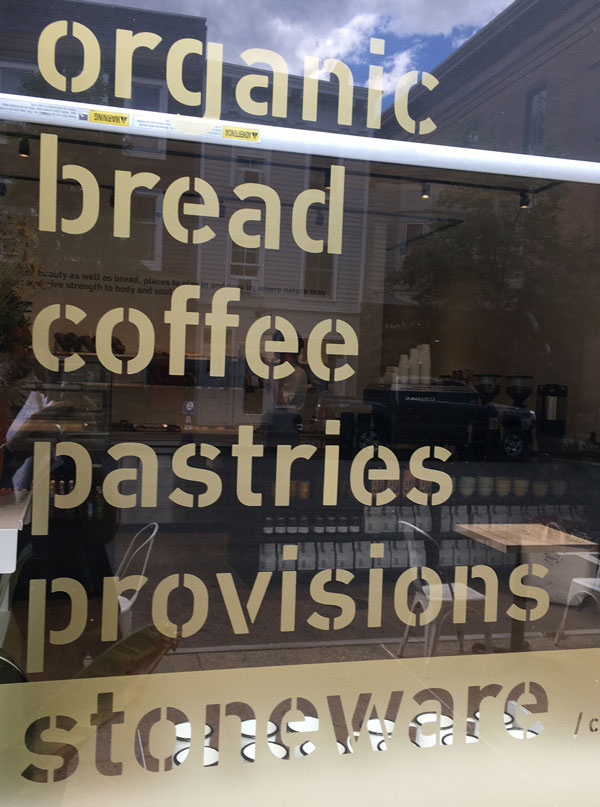 Bread and wine, bread and cheese, bread and circuses!
Bread with a side of bread!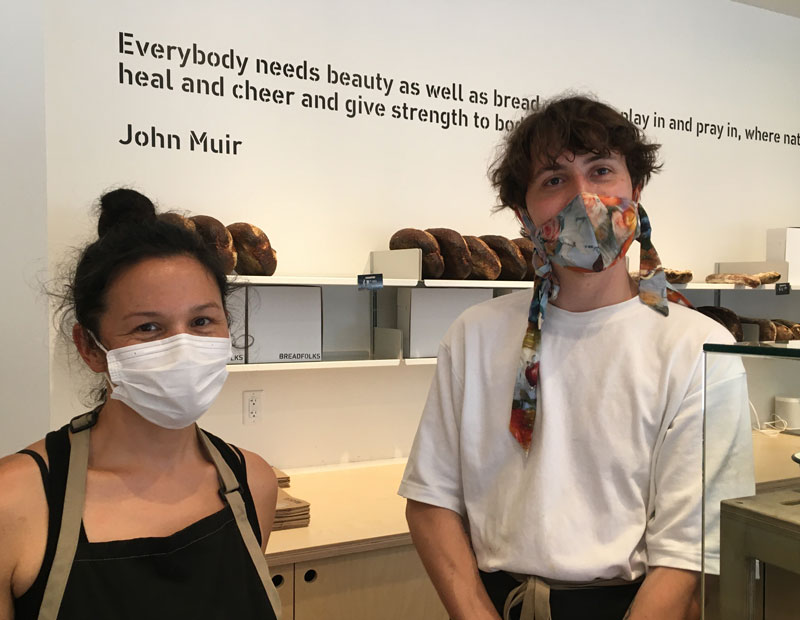 The staff at Breadfolks, JoJo and Tam, are smiling under their masks!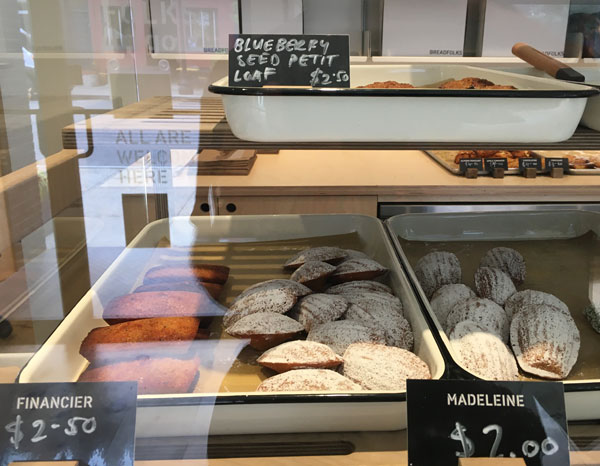 In this pandemic era, we are looking for small, simple comforts.
For the moment, as I savor this delicious Madeleine, I forget that the country is in one of the worst economic crises since the Great Depression.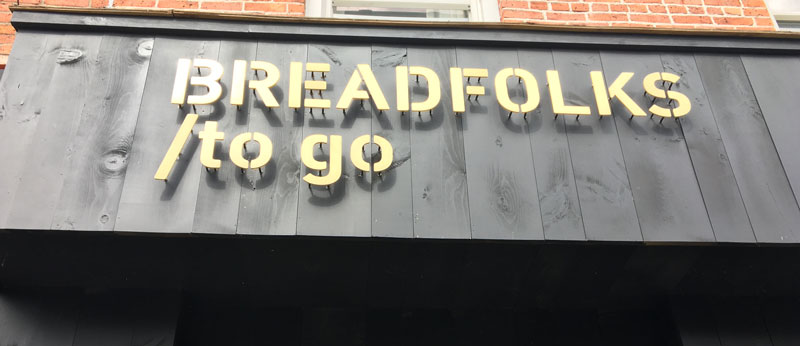 A long baguette was $3.50, Country Sourdough was $8, Ciabatta $6. All made fresh that morning. They have specialty sandwiches, pre-made and ready to go on the weekends. They are currently open Friday through Monday, 9am until 3 or 4pm, or until the bread runs out. The plan is to be open Thursday – Monday when the country returns to normal-ish.
The side cafe will then be open, too.
322 Warren. More info here.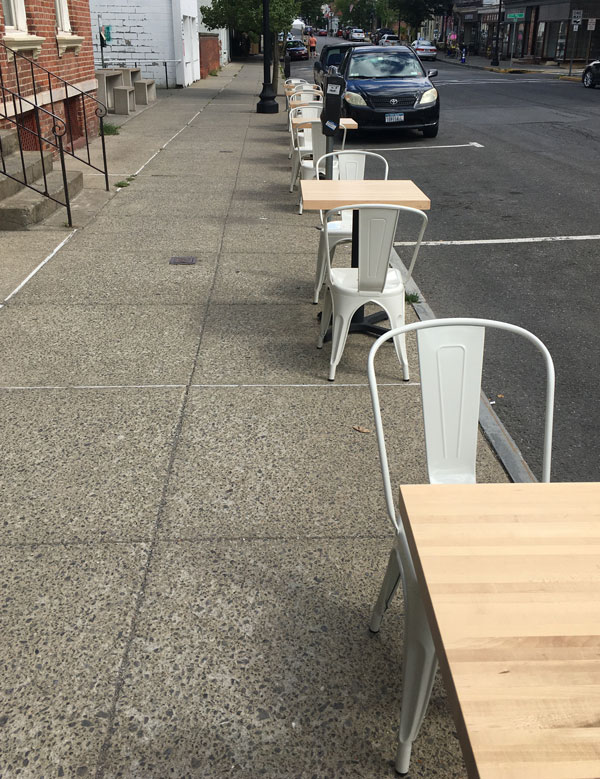 Outside seating for Breadfolks – right near the park.
As a gay man I learned, early in adulthood, about the real enemy. The main enemy was no longer the schoolyard bully nor the fundamentalist quoting bizarro verses of Leviticus (although both are still on the list).
The enemy is carbs!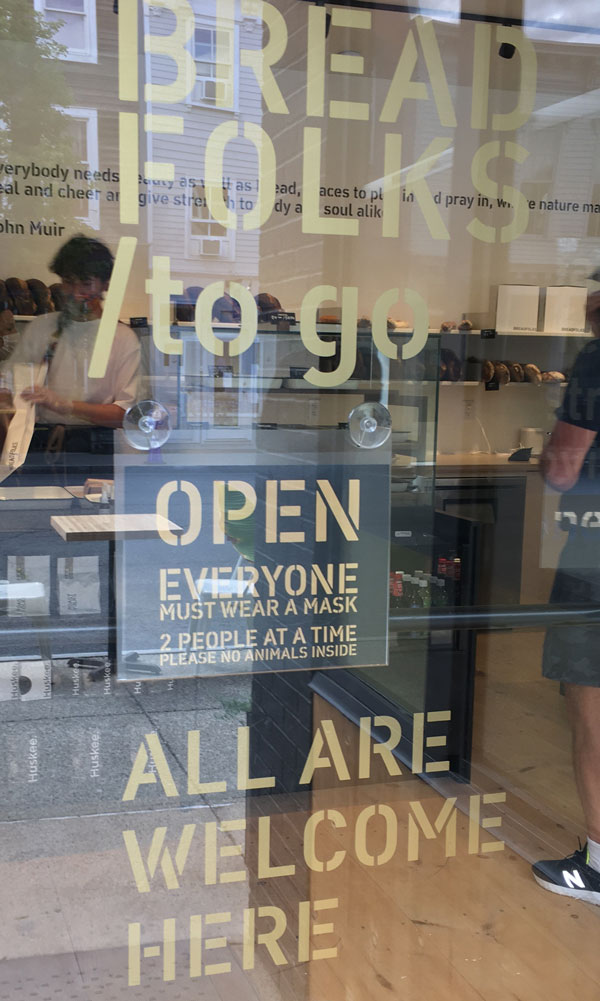 I am one of the only two customers allowed in the storefront at a time – and the other person is also a gay man. As if entering a closet-case gay bar in the '80s to watch Golden Girls, we spy each other. We are both "found out"! We are eating carbs – AND THE GYMS ARE CLOSED!
Eh. So what?
Tomorrow is not guaranteed for any of us. Eat some bread.