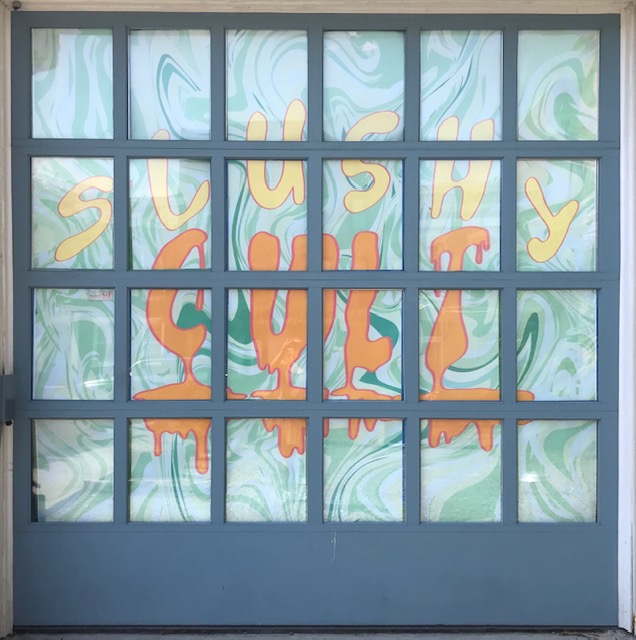 Make no mistake—BackBar at 347 Warren Street has been a longtime favorite of mine and many locals. For great reason: they offer creative, small dishes with a Malaysian spin, one hell of a burger. And if you haven't heard by now, something you must try are their SLUSHIES.
BackBar has put a lot of thought into pivoting their offerings in order to meet requirements for New York's phased re-opening. With a large outdoor space, socially distanced outdoor tables (both under a large tent, or individual umbrellas), as well as clearly marked instructions for how to order. Alex Glen, the General Manager Savant, has somehow figured out a way to make pandemic outdoor dining and drinking seem a lot less like we're in a pandemic. But listen, if you don't come wearing a mask, you might as well just turn around and go home.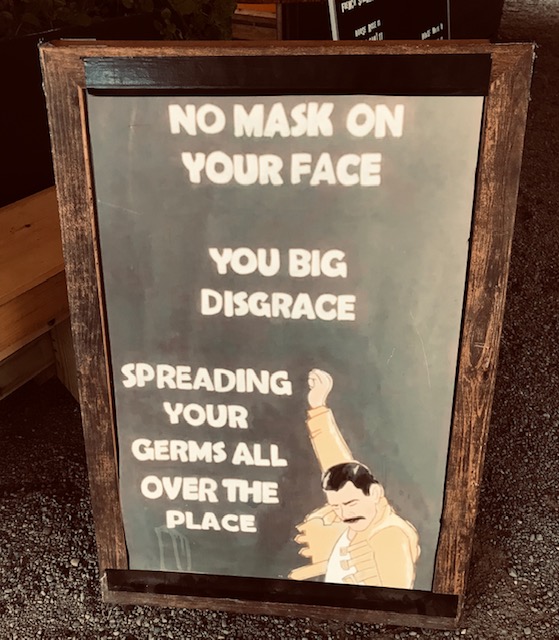 To put this yet another way, BackBar is wildly family friendly and Dog friendly (they'll even bring your pooch some water).
As a founding member of what BackBar is now branding as the "Slushy Cult," I was invited to sit down and sample ALL the slushies and really, no really, there is a slushy flavor for everyone. Note that they also have non-alcoholic slushy options for kids and non-drinkers—that's a big win for everyone.
Here's what they have (listed in order, left to right):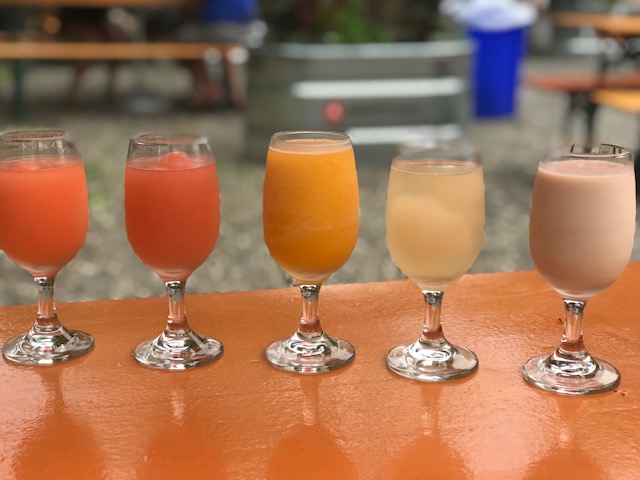 Where There's Smoke: The O.G. of all the slushies. Mezcal, chili infused aperol, smoked agave, lime. Not too sweet, potent but won't knock you down, smoky and wonderful. It's stayed on the menu for a reason, folks.
Froze: You all probably have had some version of froze before, as Rose is forever the summer wine option. They do it right at BackBar, as there's a hint of something else in there. It's drinkable, dry and, sorry but I know you're thinking it, so I'll just say it: "Froze all day" while you people watch on Warren's Shared Summer Streets? I'm not ashamed.
Va Va Voom: This slushy is also new and has gin, cinnamon, passionfruit, lemon juice, and peach. I admit I am not a big fan of passionfruit, but this slushy tastes like summer. But not a grossly sweet, resort drink with an umbrella. It's got a kick and a little gin never hurt anyone.
The Lucy: Tequila, lime juice, prosecco. This is a sipping version of a margarita—it's half slush, half bubbles. Refreshing and silly well-balanced.
Thai Tea: A new offering with plantation 3 star rum, tea, coconut milk, plantation dark rum, and banana. It's a boozy Thai iced tea. This is oh-so-good and dreamy. Maybe I'm not in Hudson when I drink this.
Pro-Tip: If you have a pocket knife or sharp key, you can punch a hole in the lid and secure your straw and sip, sip, away the afternoon. Cheers!
(all photos courtesy of hangry in hudson)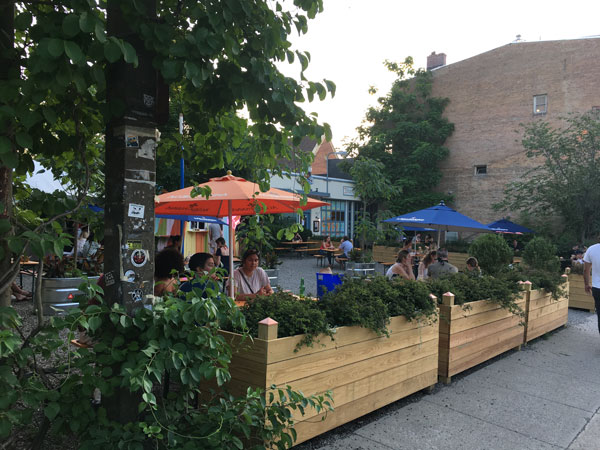 BackBar Hudson Hours:
Wednesday-Thursdays 4-9PM
Friday 2PM-12AM
Saturday 12PM-12AM
Sunday 12PM-8PM
NO CASH – Card payments only.