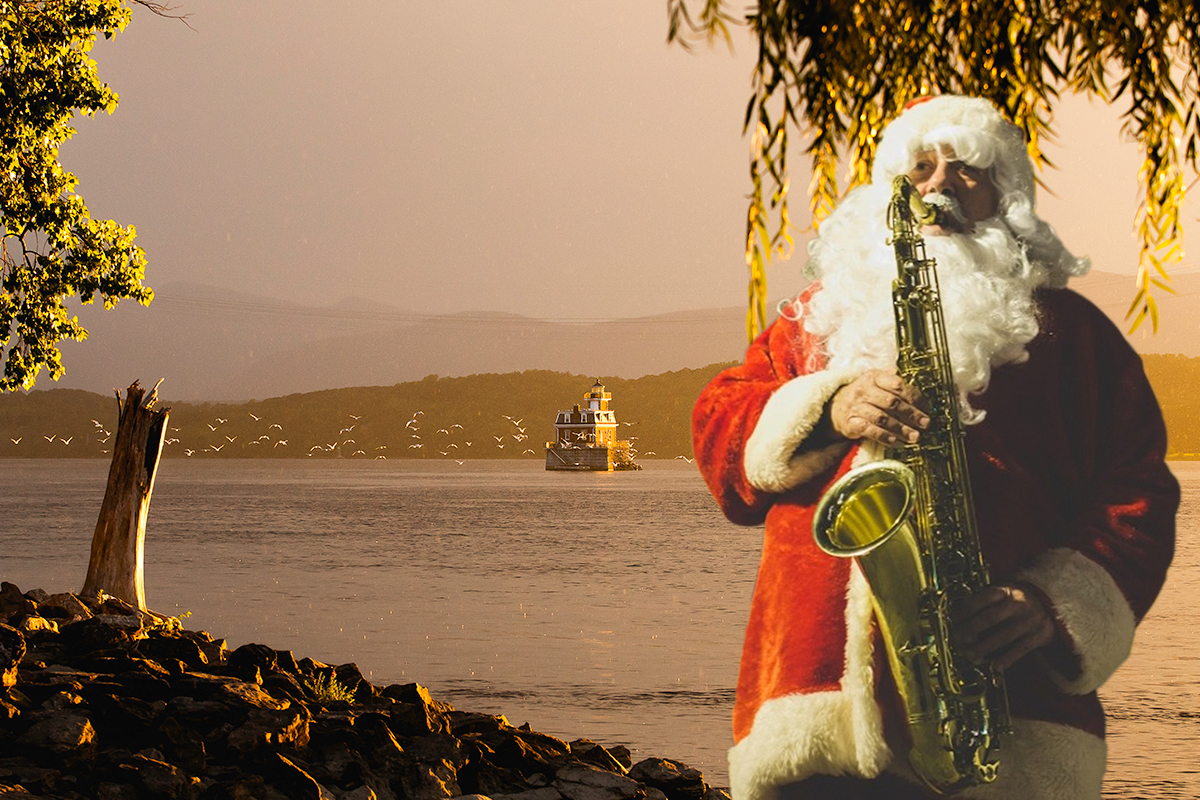 Winter Walk Makes a Summer Splash!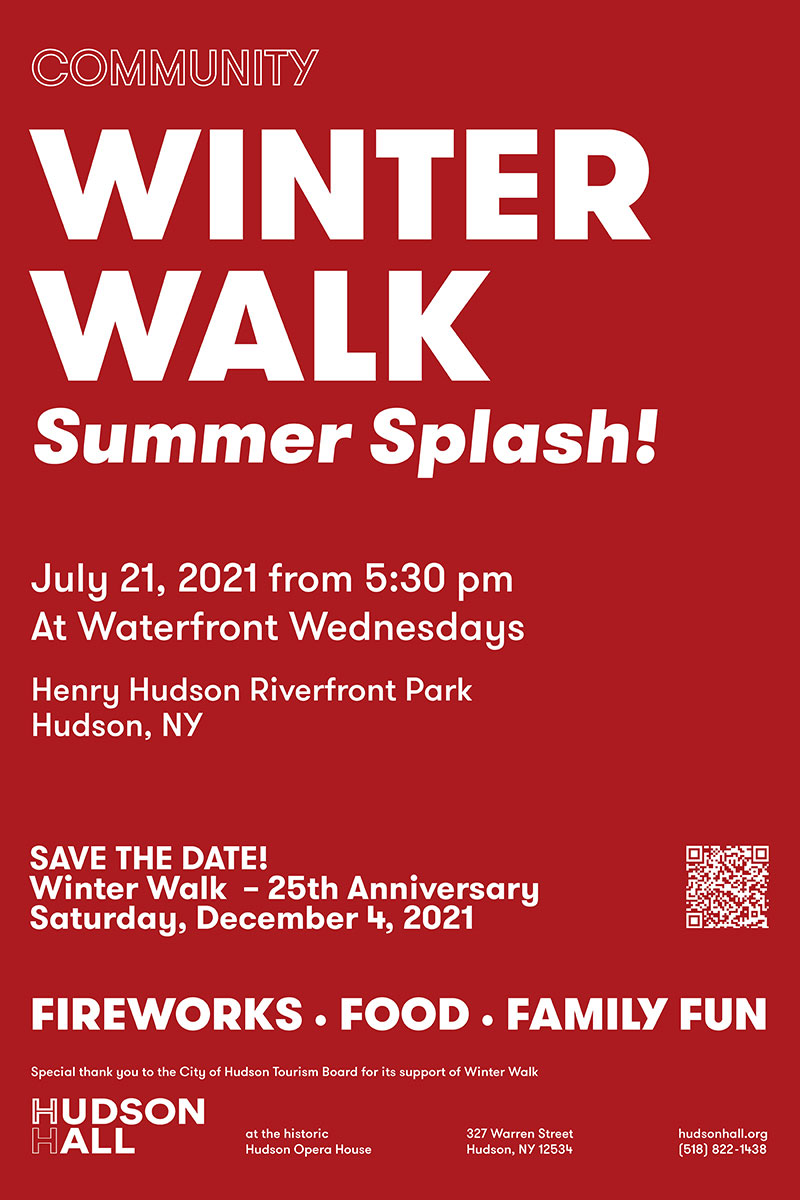 Hudson, NY:
To launch the upcoming 25th Anniversary of Winter Walk on December 4, Hudson Hall invites the community to head down to Henry Hudson Waterfront Park on Wednesday, July 21 from 5:30pm – 9pm for a festive evening of Winter Walk-themed music, dance, a processional down Warren Street and a grand fireworks display, as well as food, market stalls and kayak rentals.
Presented in partnership with Waterfront Wednesdays, Winter Walk Makes a Summer Splash! celebrates 25 years of Winter Walk, and honors the diversity, ingenuity, and perseverance of Hudson's unique creative community. With this event, Hudson Hall also launches a new grant opportunity for local artists. Aimed at making the 25th Anniversary the biggest and brightest Winter Walk yet, individuals or teams are invited to apply for $150-$500 of project funding to create bold and bright original performances, happenings, or attractions for the December 4 event. For more information on the July 21 event or the grant opportunity, visit hudsonhall.org or phone (518) 822-1438.
WINTER WALK MAKES A SUMMER SPLASH! EVENT SCHEDULE:
Wednesday, July 21 at Henry Hudson Riverfront Park
5:30pm "Winter Walk's Comin' to Town" processional. Step off from 3rd and Warren, led by Sax O'Claus and Perfect Ten Elves
5:30pm Kuumba Dance and Drum Circle
7pm Hudson Valley Academy of the Performing Arts dances segments from The Nutcracker
8pm The Jeanne O'Connor Jazz Quintet
9pm Fireworks!
Hudson Hall first produced Winter Walk in 1997 to help bring foot traffic back to Warren Street after a long period of decline. Today, Winter Walk encompasses the entire mile-long stretch of Hudson's main street, rings Seventh Street Park, spills over to the side streets, and now extends down to Front Street and the waterfront. Voted Best Winter Community Event numerous times, Winter Walk is Hudson's largest, liveliest, and most colorful event of the year, drawing upwards of 20,000 people to Hudson.
"What better way to launch the 25th Anniversary of Winter Walk than with another unique, inclusive, creative and community-focused Hudson event like Waterfront Wednesdays," says Hudson Hall Executive Director, Tambra Dillon. "Bring the kids, bring a picnic blanket, and enjoy the summer evening by getting excited for Winter Walk – Hudson's favorite winter party!".