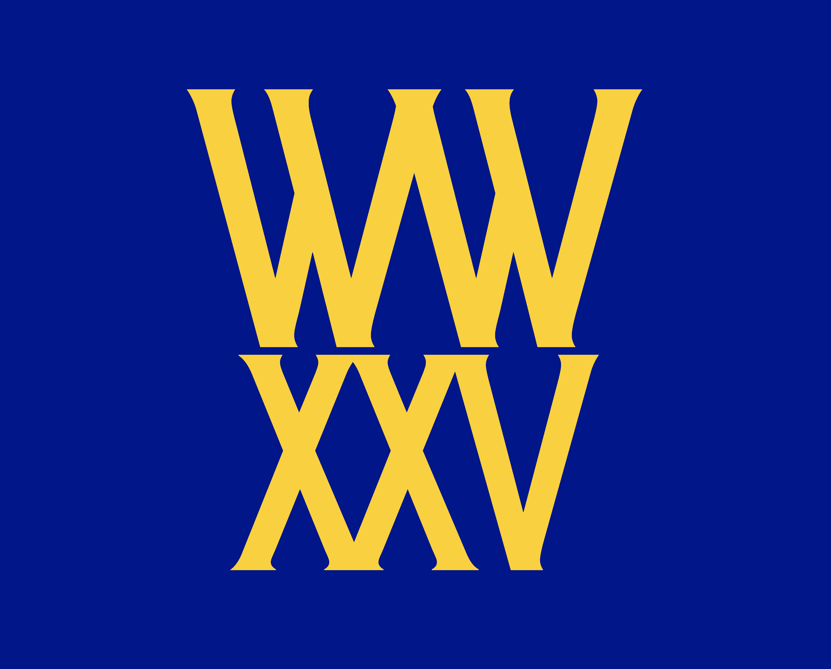 Winter Walk 25th Anniversary
Winter Walk returns to its beloved street festival format to celebrate 25 years as Hudson's favorite winter celebration!
On Saturday, December 4 from 5 – 8pm, Winter Walk lights up the early December night once more with stunning storefront displays, roaming carolers, street performers, food, drinks, and a magical fireworks display from the Hudson River.
Hudson Hall first produced Winter Walk in 1997 to help bring foot traffic back to Warren Street after a long period of decline. Today, Winter Walk encompasses the entire mile-long stretch of Hudson's main street, rings Seventh Street Park, spills over to the side streets, and now extends down to Front Street and the waterfront. Learn more about Winter Walk's origins here, courtesy of Ellen Thurston.
Hudson, New York – Assemblymember Didi Barrett will present a special citation to Hudson Hall to honor the 25th Anniversary of Winter Walk on Saturday, December 4 at 5pm at 7th Street Park (700 Warren Street, Hudson, New York). The presentation coincides with the beginning of the beloved city-wide event, which kicks off with the ringing of the First Presbyterian Church bells 25 times in celebration of the silver anniversary and in honor of pioneering Hudson antiques dealer Vincent Mulford, who passed away this past October. Assemblymember Barrett will then officiate the lighting of the Holiday Tree (sponsored by the Friends of the Public Square), in front of which she will present the citation to Hudson Hall Executive Director, Tambra Dillon. The young choristers of Harmony Project Hudson and the Hudson High School Band & Chorus will then perform a holiday medley.
"For a quarter century, Winter Walk has lifted the spirits of Columbia County residents with colorful storefront displays, charismatic street performers, beautiful fireworks and an abundance of holiday cheer", says Assemblymember Barrett. "The event brings together Hudson's diverse and creative community and has secured the City's status as a must-see destination every December."
What: New York State Assemblymember Didi Barrett Presents Special Citation to Hudson Hall at 25th Anniversary of Winter Walk in front of a gathered crowd celebrating the kickoff of the annual holiday event, which includes a church bell tribute, a ceremonial tree lighting and a musical performance.
Who: Didi Barrett, Assemblymember (D-Dutchess/Columbia); Tambra Dillon, Executive Director of Hudson Hall, Harmony Project Hudson, Hudson High School Band & Chorus When: Saturday, December 4 at 5pm Where: 7th Street Park (700 Warren Street), Hudson, NY 12534
Winter Walk Kick-OffThe evening begins with a tribute to the resiliency of our community and to our friend, Vincent Mulford. Mulford, who passed away this October, was a longtime resident and pioneering antiques dealer in Hudson, as well as a long standing champion of Winter Walk. To commemorate his life and the silver anniversary of Winter Walk, the bells at First Presbyterian Church will ring twenty-five times at 5pm.7th Street Park will then burst into color with a Holiday Tree lighting, thanks to Friends of the Public Square. The tree lighting will be accompanied by a performance by the children of Harmony Project Hudson and the Hudson City School District band program. The Park will also feature a Menorah Lighting Ceremony at 6pm, and the Hudson High Marching Band will lead revelers from the 7th Street Park to the Park Theater, where the HFO Brass Quartet with perform a selection of songs featuring many local special guests.RIP THE NUT ReimaginedIn a nod to the earliest days of Winter Walk, many Warren Street shop windows will feature dancers participating in a reimagined production of RIP THE NUT — a raucous mashup of the Rip Van Winkle story and Tchaikovsky's Nutcracker ballet, choreographed by Adam Weinert. Typically performed on Hudson Hall's stage, this year the show comes down into Warren street and unfolds along the mile-long promenade. In addition to live dancers, this production will also feature RIP THE NUT Redux, a series of handmade installations by R.B. Schlather at Like Minded Objects, and a video projection titled "Ghosts of Winkles Past" at Hudson Hall.Santa ClausVisitors can also drop by City Hall (520 Warren Street) to meet Santa Claus! The jolly little elf will be on hand for socially distanced consultations with the little ones, assisted by our friends from the Hudson Youth Center. Whether they've been naughty or nice, Santa presents each child with a FREE age-specific book to help make their Christmas dreams come true. And as always, the evening will end with a magical fireworks display from the Hudson River, viewable for miles around.Dance Party at the Hi-BeamAt 7pm, join the cast of RIP THE NUT for a dance party at the corner of Front Street & Warren Street with DJ Ronnie Rave at the High-Beam Stage! Special guest performances include Chase Buntrock, Moscelyne Parkeharrison, Bodysonnet and more.Holiday Honky-Tonk at WYLDE HudsonAfter Winter Walk proper has come to an end, scurry over to WYLDE Hudson in time for their own tree lighting at 8pm! This kicks off a two-hour "After Hours" Holiday Honky-Tonk featuring Brett Miller and The Neon Moons.  For more information about the 25th Anniversary of Winter Walk and for the full event guide and map, visit hudsonhall.org or phone (518) 822-1438. Images available upon request.
Winter Walk 2021 focuses on outdoor attractions that can be safely enjoyed by people of all ages and abilities. The lineup of performers and attractions include:
Sax-o-Claus
Sean the Prankster
Crazy Christine Balloons
Roger the Jester
Holly, Andy & Ivy
Orcapelicans
Circus Theatricks with Sean Fagan
Acadia Otlowski
Key of Q
Horse and Carriage Rides
Holiday Tree at 7th Street Park (Thanks to Friends of the Park)
Menorah Lighting Ceremony
Santa via Zoom (by reservation in the weeks leading up to Winter Walk)
Fireworks display from the Hudson River
(More to be announced!)
Hudson Hall is pleased to announce the winners of the Winter Walk 25th Anniversary Artist Grant Program. Celebrating the perseverance of Hudson's creative community, the $15,000 in grant funds give artists financial support to help create work that will be featured at Winter Walk:
The awardees of the 25th Anniversary Winter Walk Artist Grants (in alphabetical order):
Adam H. Weinert is a choreographer, researcher and gardener based in Hudson. For Winter Walk 2021, Weinert will curate a series of dancers to appear in Warren Street shop windows, harking back to the first Winter Walk a quarter century ago.
Artschatz, an artist team who produce large-scale public sculptures, video screenings, art spaces and performances, will create an elaborate light installation in a space on Warren Street.
Beautiful Racket, a group who offer music programming that encourages self-expression and empowerment, will perform a selection of Christmas Carols from 7th & Warren to 3rd & Warren (with a special surprise ending).
Inspired by a deep love and appreciation for life and sharing essential rhythms of celebration, Diata Diata International Folkloric Theater will offer their renowned percussion ensemble for animation of passersby throughout the 25th Anniversary of Winter Walk.
DJ Ronnie Rave, who creates rave-like experiences with lights, sounds and great dance music, will turn a corner of Winter Walk into a family-friendly dance party for all ages.
Artist, musician and composer Dmitry Wild will collaborate with Ryder Cooley of Dust Bowl Fairies (accordion / saw) and Peter Breed (keyboards) to perform musical theater piece God, Ghost and a Ship.
Flow Chart Foundation, whose work explores poetry and the interrelationships of various art forms as guided by the legacy of American poet John Ashbery, will collaborate with Oral History Summer School to present a three-part project featuring teen poetry works in the form of visually arresting "blackout poems" created by young people engaging with Hudson oral histories.
Local dancers Francesca Avani and Yvonne Michelle present a fusion belly dance set that will simultaneously tell you a story and leave you wanting to get up and shimmy!
Hudson Festival Orchestra is a Hudson-based orchestra led by local veteran conductor and artistic director, Gwen Gould. They will lead a festive "Holiday Sing" at the Park Theater (723 Warren Street) featuring Hudson Festival Players with local students and Winter-walkers singing Christmas and Hanukkah songs, ending with the Hallelujah Chorus.
The Hudson Sloop Club is dedicated to bringing the Hudson River back into the daily lives of our community. At this year's Winter Walk, the Sloop Club will offer a space to learn and celebrate the vibrant winter ecology of the Hudson River. With fish tanks, microscopes, monitors and drawings, visitors to their new mobile ecology center can explore the plants and animals who survive and thrive in our beautiful river all winter long.
Jef "Wolfy" Scharf is a designer, drawer, installation artist, musician, master screen printer is creating a new kind of holiday shop – where all the gifts will be free and created using found objects and repurposed materials.
Jonah Bokaer Choreography (JBC), whose work merges dance with visual art and design, collaborates with performing artist, poet, and freelance writer Hala Shah (Egypt/USA), dance artist, writer, and creator Nadia Khayrallah (Lebanon/USA) and fashion designer Yeohlee Teng to present JBC repertory "About An Arabesque" in the window of Kasuri (1 Warren Street). The silent choreography will be accompanied by two video art portraits of the dancers with the same title.
Leslie Gerchick & Nathaniel Doyno will bring life-size puppet/paintings of Walt Whitman and Edgar Allan Poe to perform "Cold Readings on the Hudson: puppets and poetry with Walt, Edgar and Lou".
Magician, mentalist, and street performer Michael Udwary will bring the Alpine Christmas tradition of Krampus – the horned figure in Alpine folklore – to Winter Walk.
MMS is a sound artist, composer and musician who employs field recordings, tape loops, prepared guitar, and musique concrete techniques. For Winter Walk, MMS will create a conceptual musical interpretation of the Weihnachtsmarkt (Christmas Market). Utilizing samples recorded in Germany, this durational musical composition blends the familiar sounds of the season (vintage holiday music, crackling fire, wind, etc) with live effects to create a cacophony of wintry cheer.
Experimental jazz group Microfauna will premier two original compositions written by emerging Hudson Valley-based composers, Adriana Tampasis and Alden Slack. Each composition is closely inspired by Hudson and the importance of Winter Walk to the local communities.
Operation Unite's Kuumba Dance & Drum will heat up Winter Walk once again with their colorful African dance and drum ensemble.
Surprise window and performance activations by R.B. Schlather.
Roz's Danceworks brings 50 Years of Holiday Cheer to Winter Walk with a special holiday-themed preview of their 50th anniversary annual show, scheduled to take place in June 2022.
Sondra Loring, choreographic artist and Joro Boro, sound artist, partner with FACE/Stockholm to present Inner Landscape – a view into intentional sound and movement based on interoception, the brain's process of integrating signals relayed from the body into specific subregions.