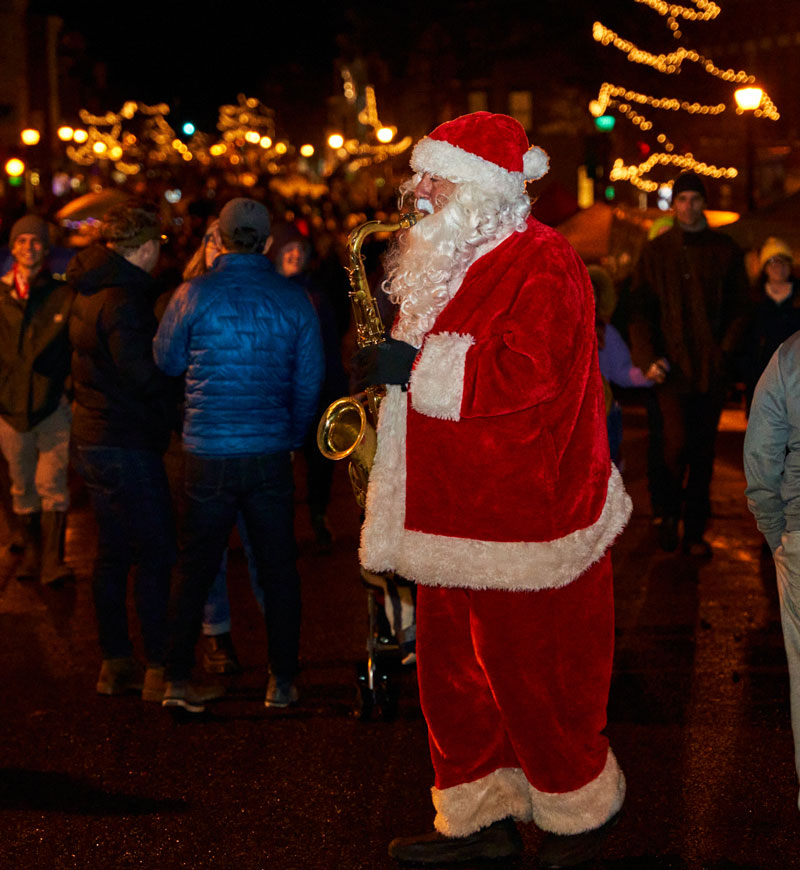 Winter Walk 2023
Hudson, NY: Hudson Hall at the historic Hudson Opera House joins with the City of Hudson, Hudson Development Corporation, and the Hudson Business Coalition to announce Winter Walk 2023 on Saturday, December 2nd from 5-8pm.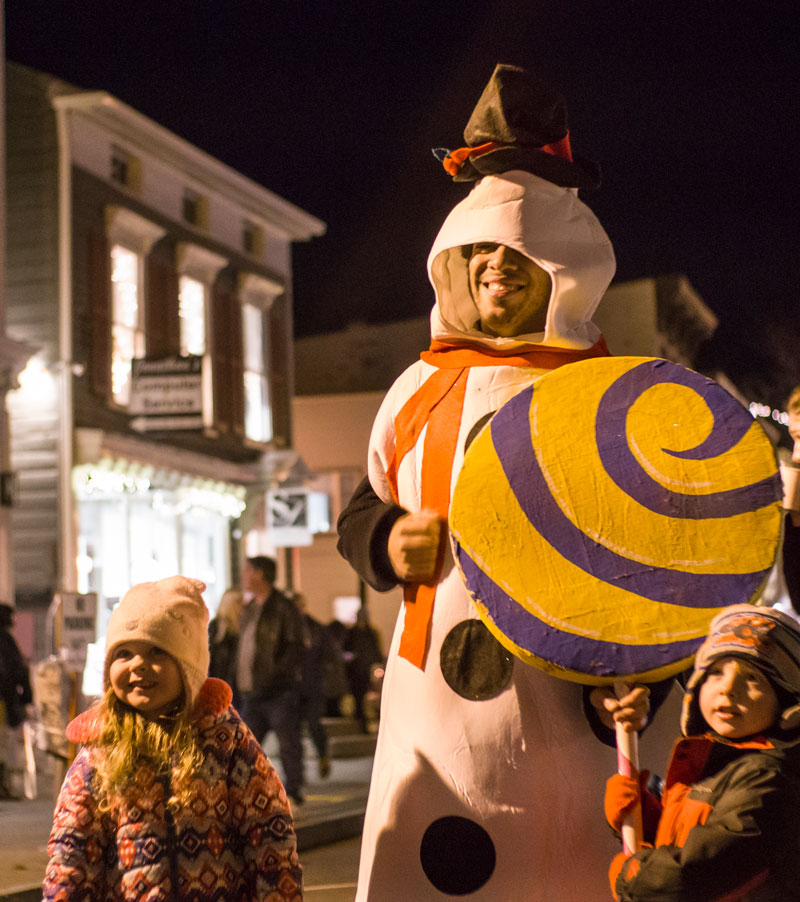 Now in its 27th year, Winter Walk offers a magical evening of family friendly attractions, performances, beautifully decorated shop windows, unique holiday shopping, delicious local food, and spectacular fireworks along Hudson's historic main street. Joining together for the first time to produce the event, the partnership unites Hudson's local government, business, and cultural community to usher in a new and exciting era of the beloved city-wide winter festival.
"Over the past 26 years, Hudson Hall has nurtured Winter Walk from its humble beginnings into Columbia County's largest, liveliest and most colorful event of the year," says Hudson Hall Executive Director, Tambra Dillon. "The success of the event heralds a new partnership with the City of Hudson, Hudson Development Corporation and Hudson Business Coalition and we are thrilled to welcome them as official Winter Walk co-producers this year. Their knowledge and experience of the event, combined with a shared commitment to the entrepreneurial and creative spirit that defines Hudson, make them the perfect partners to support the continued success of Winter Walk."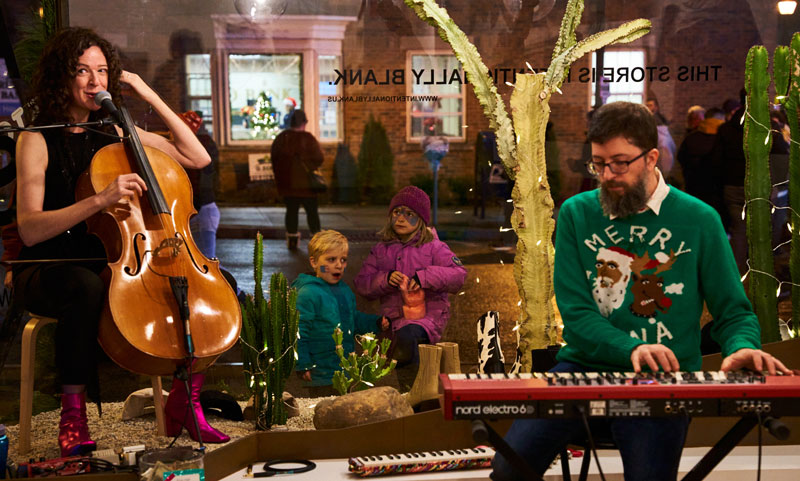 "My family and I look forward to Winter Walk every single year – it's a truly special community event where everyone feels welcome on Warren Street," says Hudson Mayor Kamal Johnson. "My administration is excited to join Hudson Hall, Hudson Business Coalition, the Hudson Development Corporation, and many others to make this year's Winter Walk a huge success."
"Over the past twenty-six years, Winter Walk has become a beloved part of the rich tapestry of art, commerce, and community that is Hudson," says Alexandre J. Petraglia, Hudson Business Coalition president. "Whether you're a long-time resident of Hudson, or visiting us for the first time on the night of Winter Walk, your experience will be nothing short of magical. We're so encouraged by the business community's participation in Winter Walk each year—the work that business owners do to enliven Warren Street, welcome guests inside their shops, galleries, and restaurants, and share in the spirit of the holiday season. There is simply no other event like it— certainly not in the Hudson Valley, perhaps not in the entire world!"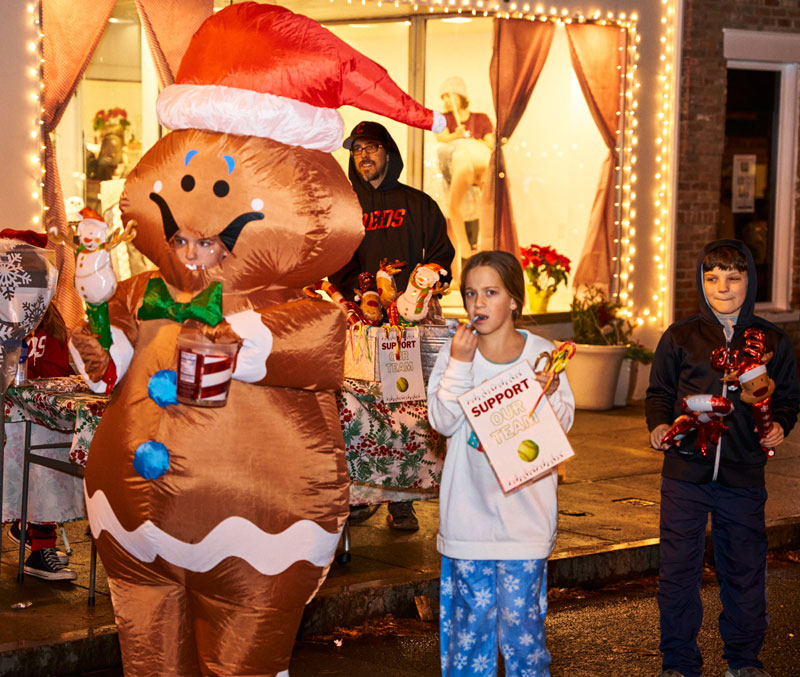 "Winter Walk is magic!" says Christine Jones, Hudson Development Corporation president. "Walking down Warren Street, meeting friends and neighbors and getting in the holiday spirit is one of my favorite nights in the Hudson Valley. Strolling into the many shops with decorated windows, some with performers and music, seeing dancers and musicians mingling with the crowd, watching kids eyes twinkle at all that is happening around them, and tasting the many delicious foods offered along the way makes Winter Walk a holiday experience second to none."
F. Michael Tucker, President and CEO of Columbia Economic Development Corporation says: "Winter Walk has a significant economic impact on the local community by promoting Hudson as a destination and it provides our community with a great way to kick off the holiday season."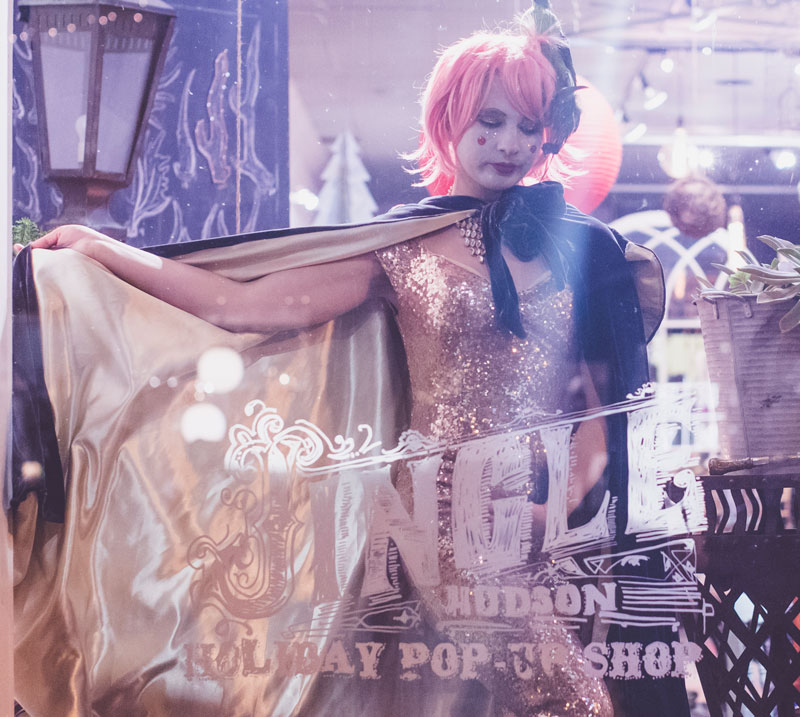 "There was so much anticipation the evening of the first Winter Walk in 1997," says Sarah Lipsky, Hudson Hall Board Member and Winter Walk founder. "After months of work and planning, we didn't know if people would come but they did!  The Hudson Opera House was not even open but we wanted to bring people to Hudson to celebrate the ongoing transformation of Warren Street.  It is thrilling to be a part of the 27th Winter Walk and see how it has endured and become a lasting community event for all people and all ages."
Elena Mosley, Board Member Emerita and Executive Director of Operation Unite, NY says: "The opening of Hudson Opera House, now known as Hudson Hall, was the pivoting factor to downtown Hudson as we know it now. Winter Walk lit up a quiet main street and literally began the "Glitter and Shine" of vibrant Hudson. So many families and young adults return for reunions on the first Saturday of December.  So much joy on the faces of local families and children. I love Winter Walk in Hudson."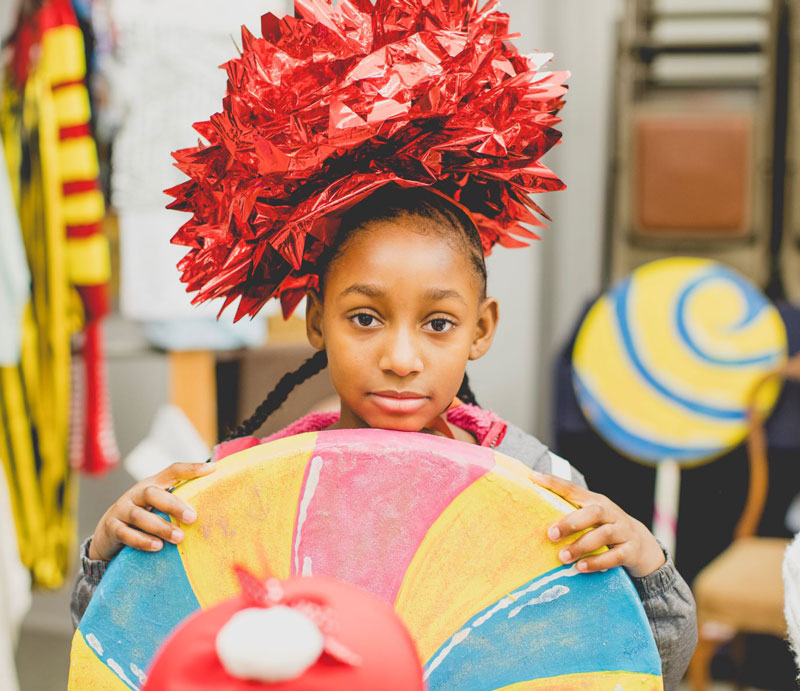 Vendors, performers, artists, or community groups wishing to participate in Winter Walk may apply by visiting winterwalkhudson.org.
Hudson Hall first produced Winter Walk in 1997 to help bring foot traffic back to Warren Street after a long period of decline. Today, Winter Walk is a city-wide event encompassing Warren Street and Seventh Street Park, with activities also spilling into side streets and off-Warren businesses. Voted Best Winter Community Event in Columbia County numerous times, Winter Walk invites residents and visitors to kick off the holiday shopping season and celebrate Hudson's unique retailers, galleries, restaurants, and artistic community.
Thank you to Winter Walk 2023 Sponsors:
Hudson River Bank and Trust Foundation
City of Hudson
Columbia Economic Development Corporation
New York State Council on the Arts
The Spark of Hudson
Dyson Foundation
Children's Foundation of Columbia County
Berkshire Taconic Community Foundation
Richard & Terez Abatecola Foundation
Bank of Greene County Charitable Foundation
Columbia County Tourism
Columbia Memorial Health
FINCH hudson
Fingar Insurance
Marshall & Sterling Insurance
Stair Galleries
TKG Real Estate
Media Sponsors:
VisitHudsonNY.com
Columbia County Tourism
Columbia Greene Media
Chronogram Media
The Berkshire Eagle