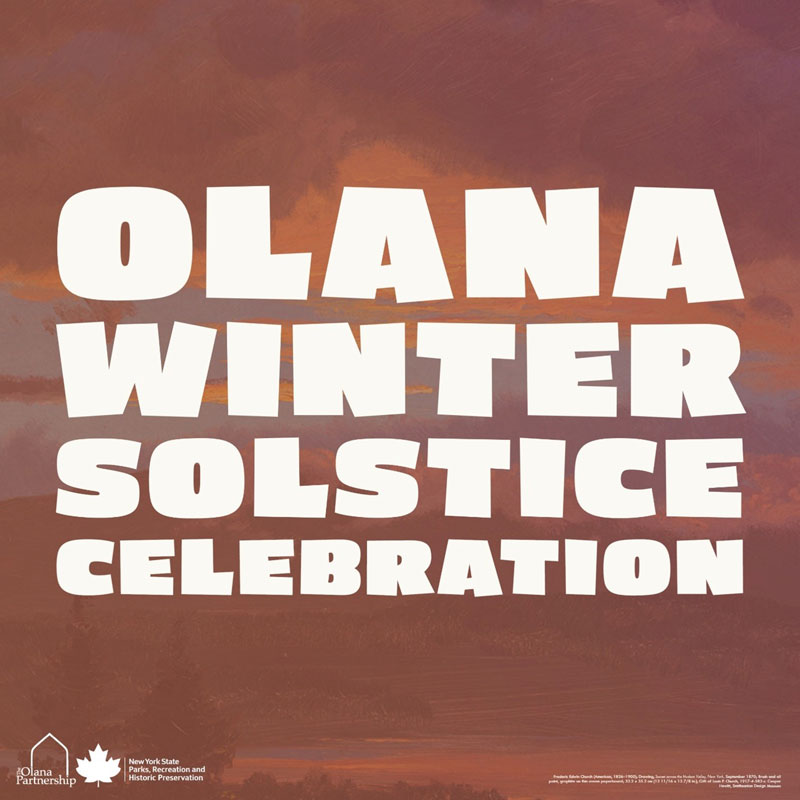 Winter Solstice Celebration at Olana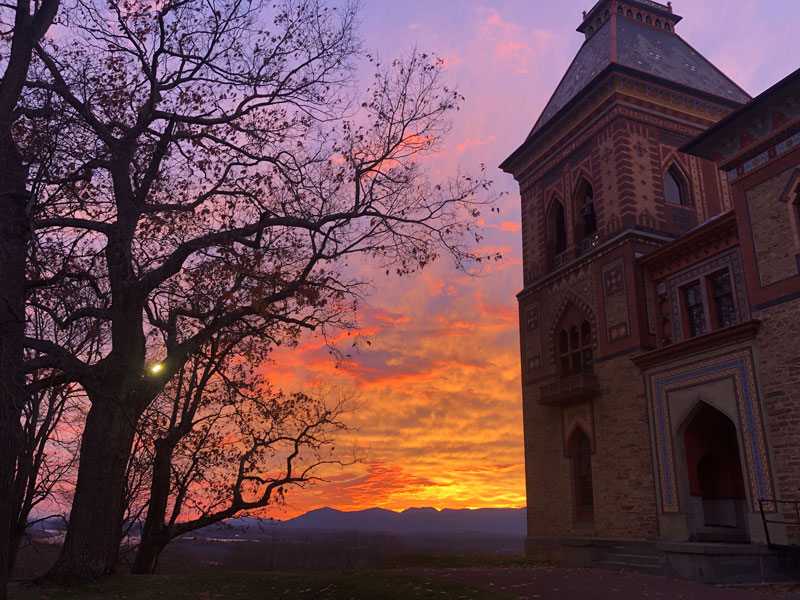 Free Historic Interiors Access
1:00-3:15pm
Discover the treasures of Olana's Main House interior in your own time for free during this special community event. Enjoy free access to Olana's historic interiors during this self-guided opportunity. House entry will be available on a first come first served basis beginning at 1:00pm. Last house entry will be at 3:15pm.
Folktales by Firelight
3:00-4:00pm
Gather round our bonfire to hear stories from far and wide! Celebrate the spirit of the season and join storyteller Pamela Badila for this free outdoor storytelling program for all ages. During this program, participants will join our professional storyteller outdoors as she tells tales by firelight. This drop-in program is open and free for all.
Holiday Photos with Hank the Miniature Donkey
1:00-4:00pm
Drop by to say hi and take a holiday photo with everyone's favorite miniature donkey, Hank! Learn more about the Church family's own donkeys, which were used to travel throughout the site on Olana's historic carriage roads. This drop-in program is open and free for all. Please note, visitors with dogs will be asked to view Hank from outside a small perimeter for safety reasons.
Refreshments from a Special Vendor 1:00-4:00pm
Grab a warm drink and a bite and enjoy Olana's spectacular winter views by the fire!
Holiday Shopping at the OLANA Museum Store  10:00am-5:00pm
Enjoy extended holiday shopping hours at the Olana store where you can purchase last minute holiday gifts, souvenirs, and other specialty items. The museum store will be open for extended hours until 5pm.