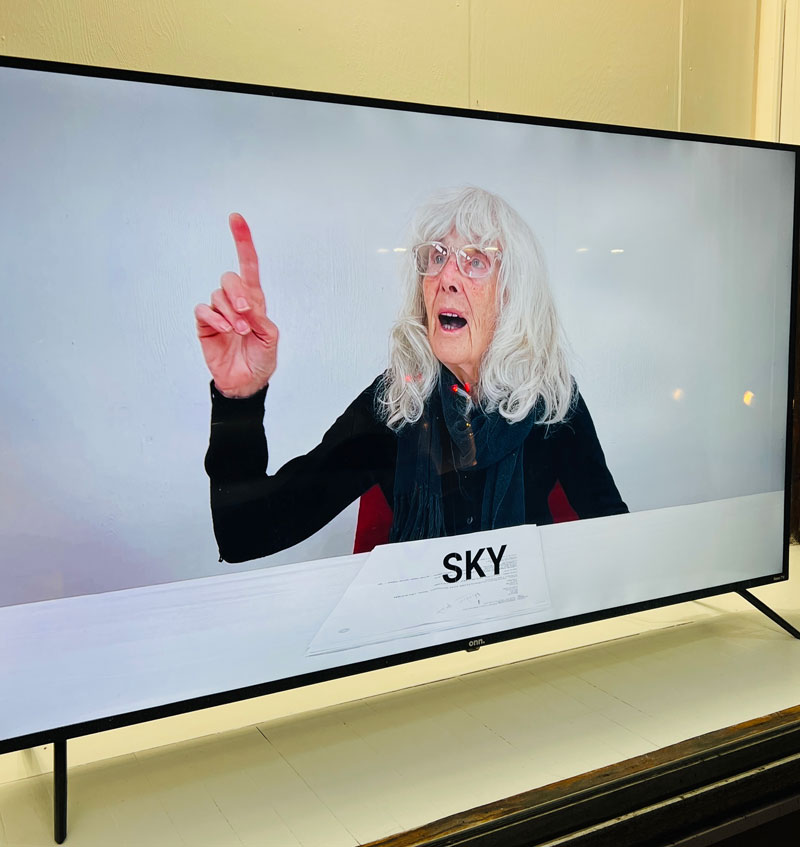 Window on Hudson: Sidney Long "Red Line" Artist's Reception
Window On Hudson is thrilled to present the first solo exhibition of writer Sidney Long with "Red Line". A video of Long reading her precise, sly, occasionally heartbreaking, and cutting poems plays 24/7 in the window. Indoors, a red line guides viewers through moments in Long's life told through poetry, starting with a snowflake, followed by a stop at a thrift store, a moment of tragedy, a Grand Tour, ex-lovers, and ending with a vow.
Join us for an Artist's Reception on Thursday, November 16th from 5-7pm with a live reading from Long at 5:30pm.
The "Red Line" that connects Long's exhibited writings references an editor's red pen, the red pool of tragedy, the dotted red line of travel, and the red of fierce love. Her poems tell honest stories from moments in her life, with humor, optimism, and a seasoned New Yorker's frankness. Long makes the distinction that she is a writer who sometimes writes poetry, rather than a poet, "I will see something that catches my imagination or I'll experience some deep emotion or recall a memory and think, 'This is a poem,' and write it." The poems indoors are punctuated by photographs taken by Long, visual references, and drawings by her brother Fred.
VOWS
Inspired by Saint Francis
I take the vow of the cat
To lick your face, your neck,
Your shoulders.
I take the vow of the crow – –
Hopping towards its mate with a piece of bread
Between its beak – – to nourish you.
And when night is falling and
We've flown a long way,
I take the vow of the homing pigeon.
– Sidney Long