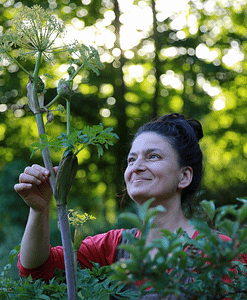 Wild Harvest: Foraging at Oakdale Lake
Join herbalist and author, Dina Falconi, on Tuesday, June 29 for Wild Harvest: Foraging at Oakdale Lake, a walk to explore our local plant landscape. Learn to identify these plants using basic sensory skills and discover how they are used for food, medicine and pleasure. This walk will include practical information on harvest and preparation.
Signed copies of Dina Falconi's Foraging & Feasting: A Field Guide and Wild Food Cookbook will also be available for purchase, for anyone who is interested.
Masks and social distancing will be required. Space is limited. To register, email programs@hudsonarealibrary.org or call 518-1792 x101.