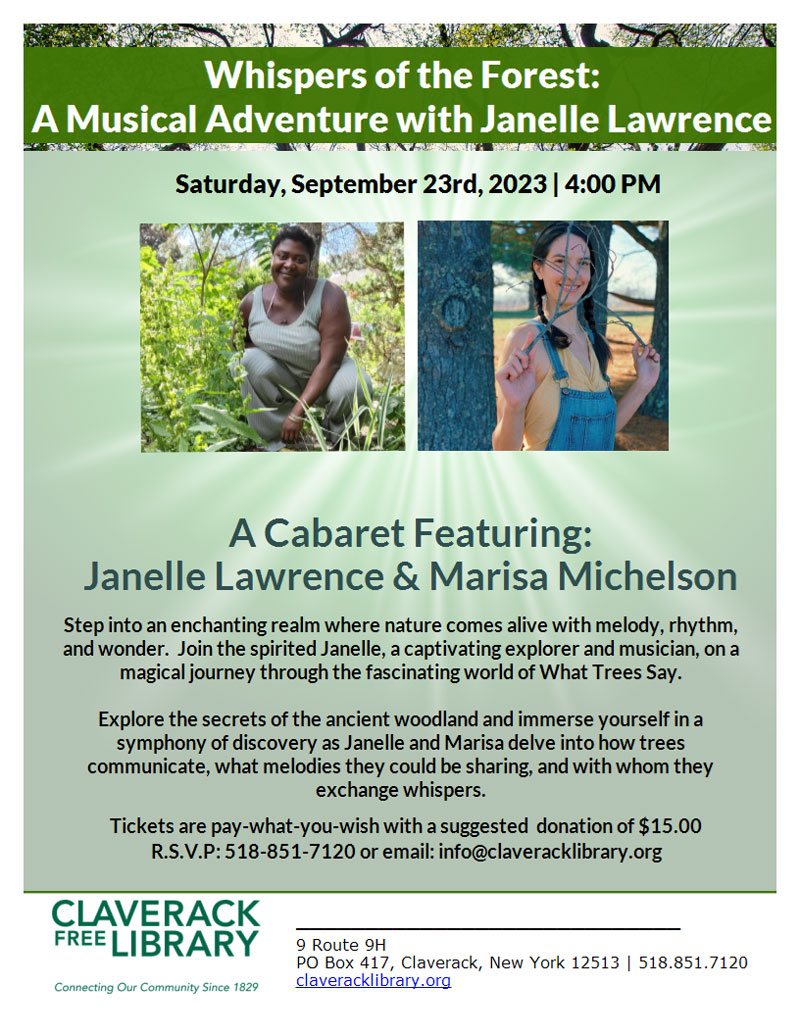 Whispers of the Forest: Musical Adventure with Janelle Lawrence
On Saturday, September 23, 2023 at 4:00 pm, the Claverack Free Library invites you to a cabaret featuring Janelle Lawrence and Marisa Michelson.
Step into an enchanting realm where nature comes alive with melody, rhythm, and wonder in "Whispers of the Forest: A Musical Adventure with Janelle Lawrence." Join the spirited Janelle Lawrence, a captivating explorer and musician, and singer and composer Marisa Michelson on a magical journey through the captivating world of What Trees Say. Explore the secrets of the ancient woodland and immerse yourself in a symphony of discovery as Janelle and Marisa delve into how trees, geese and birds communicate, what melodies they could be sharing, and with whom they exchange whispers.
Tickets are pay-what-you-wish with a suggested  donation of $15.00.
To R.S.V.P please call 518-851-7120 or email: info@claveracklibrary.org. The Claverack Library is located at the intersection of routes 9H and 23B; enter the parking lot at 629 Route 23B. Visit our website at www.claveracklibrary.org.