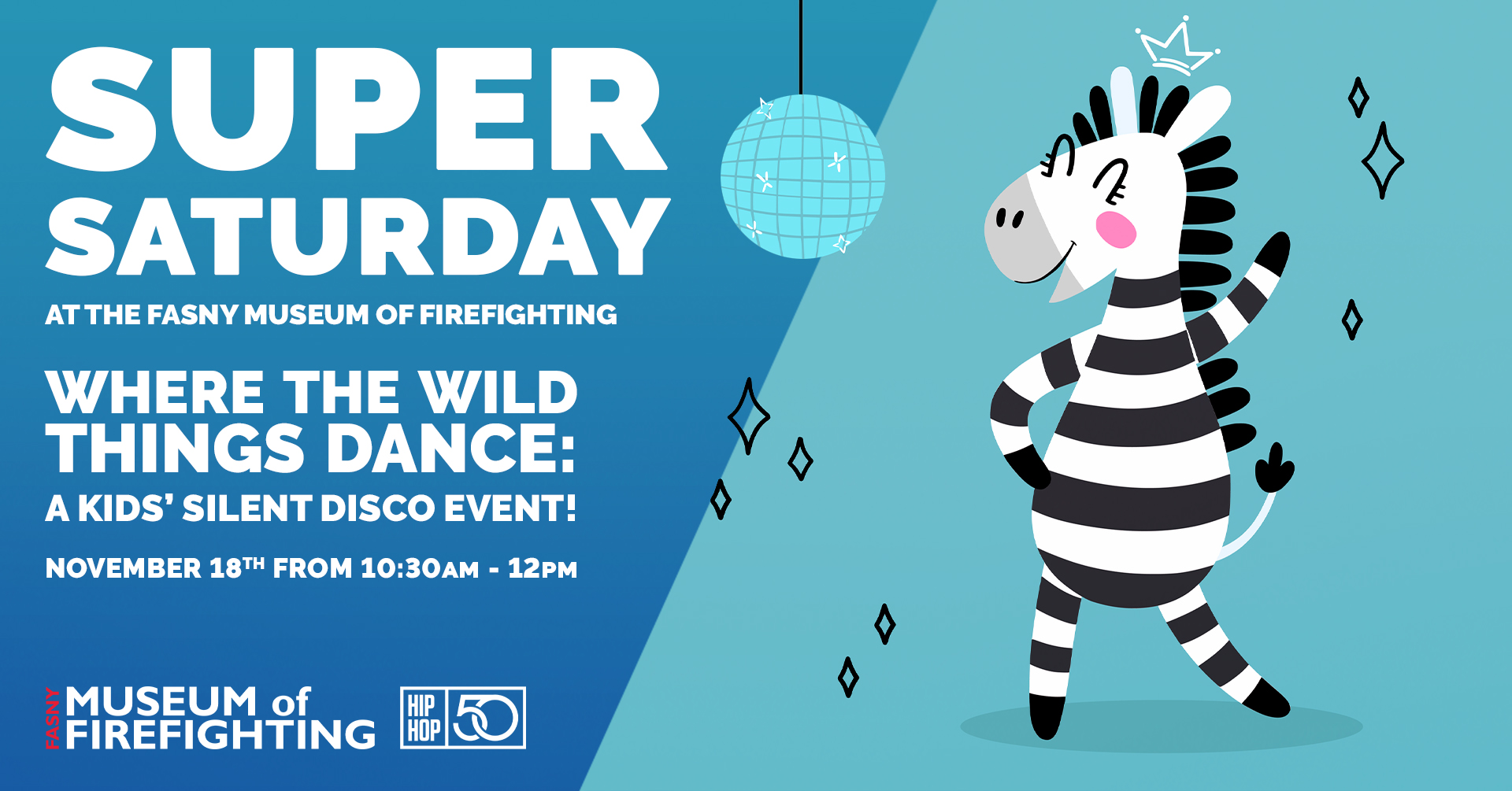 Where the Wild Things DANCE: A Kids' Silent Disco
Join us on November 18th, 2023, from 10:30 am – 12:00 pm for a FREE IN-PERSON event: Where the Wild Things DANCE: A Kids' Silent Disco!
Come bust a move with our special guest dancers, Ms. Zebra, Ms. Leopard, and Ms. Peacock! DJ ShattyBlacks and DJ Sample Ama will be celebrating 50 years of Hip-Hop, with additional stations to choose from, and they will also take your requests! We will provide the headphones, you choose the station you prefer or switch back and forth to find your favorite jam as you sing along. Never tried a silent disco event before? It's going to be off the hook, so come see where the wild things dance and share this new experience with your kids. As a special event launch gift, the Kiwanis Club will provide a free Where the Wild Things Are book for the first 100 children who attend the event to take home!
All activities are FREE and will be indoors. FREE admission to the Museum will also be offered to all who attend this special event. RESERVATIONS ARE NOT REQUIRED FOR THIS EVENT.
Thank you to the Castleton and East Greenbush Kiwanis Clubs.
This event is made possible by a generous grant award from the Museum's Super Saturdays sponsor: Hudson River Bank and Trust Co. Foundation
General support for the Museum is generously provided by: The Firefighters Association of the State of New York (FASNY) and the FASNY Foundation
Please note: Headphones for the silent disco will be given out on a first-come-first-serve basis in 30-minute increments if we have children waiting to participate. Time limit does not apply to the children of Museum members attending the event.