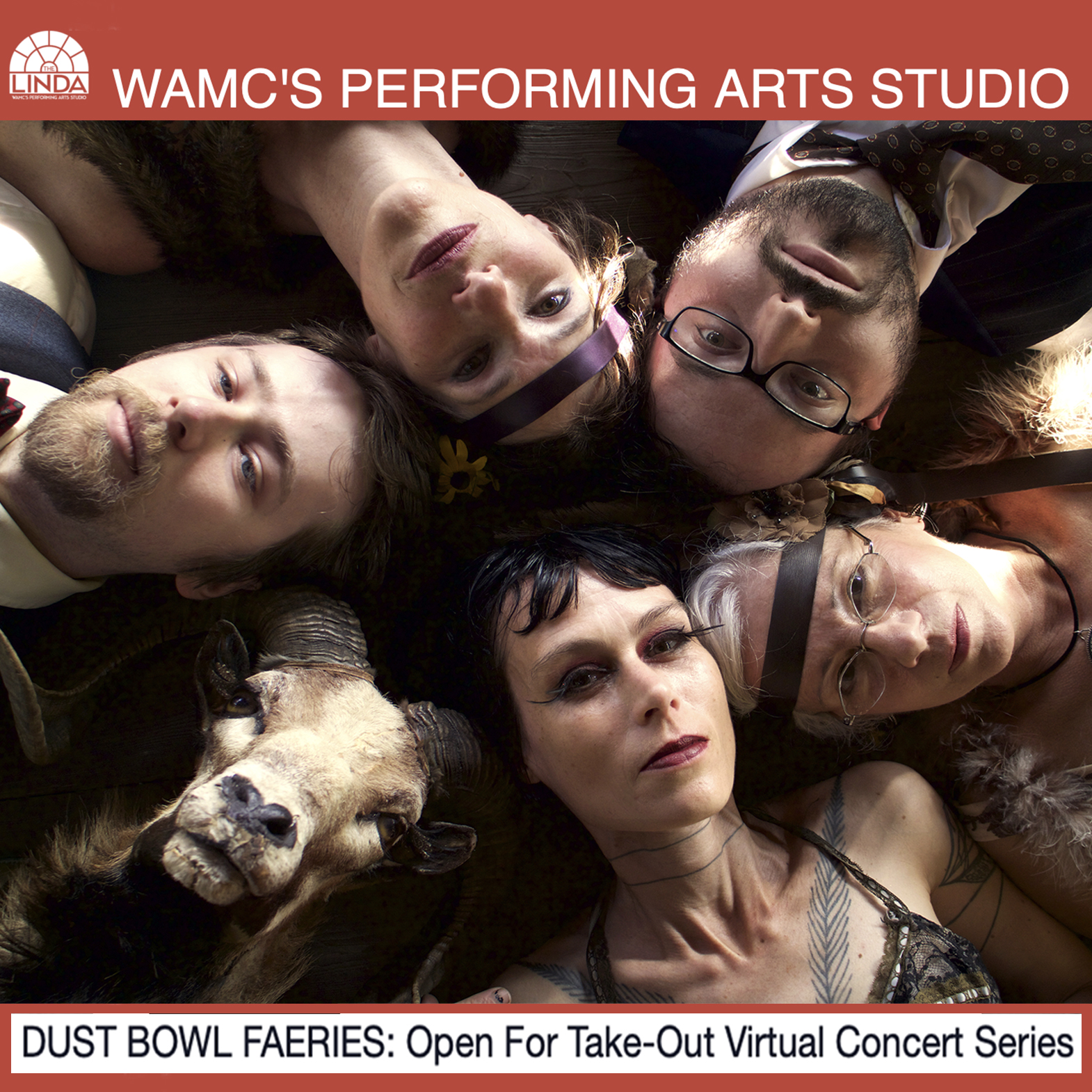 Date
Feb 22 2021
Expired!
WAMC The Linda's Live Virtual Concert w/DustBowlFaeries FULL BAND! Mon. Feb 22nd
Join WAMC/The Linda & Dust Bowl Faeries FULL BAND for their upcoming Open For Take-Out Virtual Concert Series
Monday February 22nd, 8-9pm
This is the first official Dust Bowl Faeries full band concert since February 2020, come celebrate with us! The concert will stream live on youtube, register for tickets ($10) to receive your YouTube viewing link. All proceeds will support the musicians (& venue)
TICKETS: https://www.eventbrite.com/e/dust-bowl-faeries-open-for-take-out-virtual-concert-series-tickets-134571088749
DUST BOWL FAERIES,
"Americana by way of pagan cabaret" Bay Area Reporter, 2020
Dust Bowl Faeries is a dark-carnival band from New York. Their eclectic repertoire of songs draw inspiration from circus, post-punk and Eastern European folk music. Accordion, singing saw, ukulele, lap-steel, guitar and percussion combine to create the Dust Bowl Faeries otherworldly sound. The band was founded by Ryder Cooley and Hazel, a disembodied taxidermy ram who performs with the Fairies as their mascot-spirit animal. Ryder and Hazel are joined by Rubi LaRue, Jon B. Woodin, Liz LoGiudice & Andrew Stein.