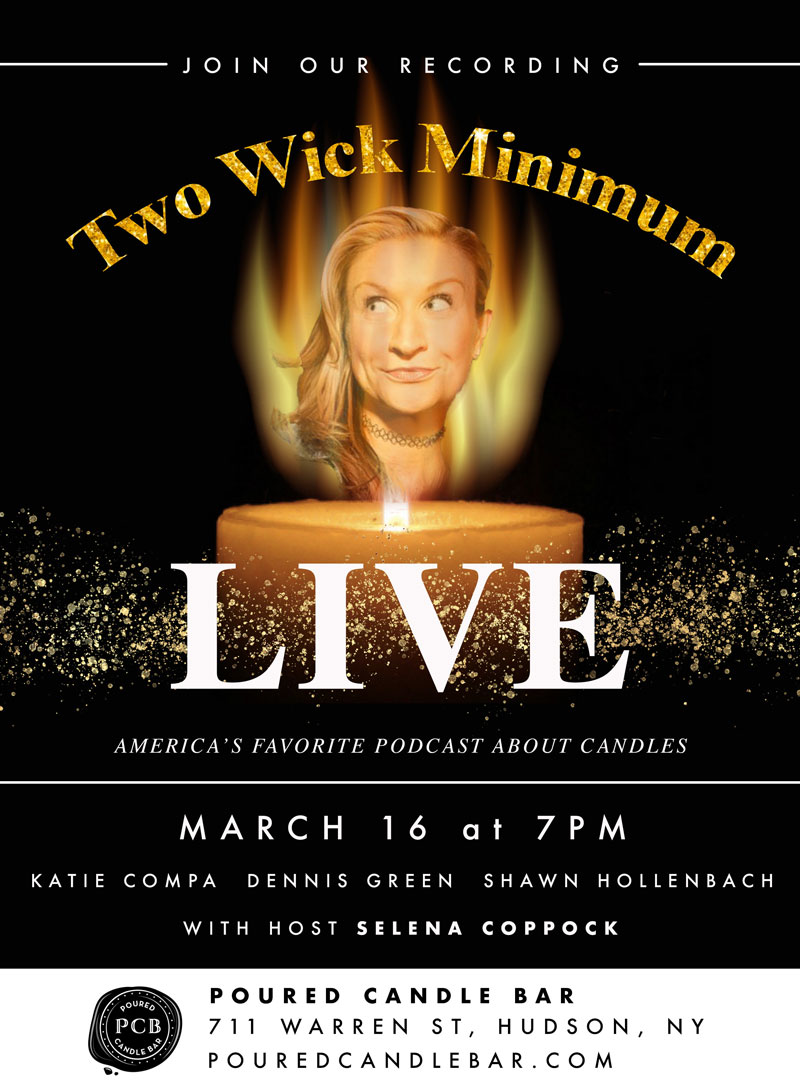 Date
Mar 16 2023
Expired!
Two Wick Minimum
"Calling all candleheads – Join us for an evening of Candle Conversations + Comedy"
A live recording of the Apple podcast – "Two Wick Minimum – America's First and Only Podcast About Candles"
Hosted by Selena Coppock, a former NY standup comedian. Each episode does a deep dive into a mutual obsession over scented candles and candle origin stories with her guests.  It's fun and light hearted, with a few laughs!
Folks can rsvp to pouredcandlebar@gmail.com or just show up!