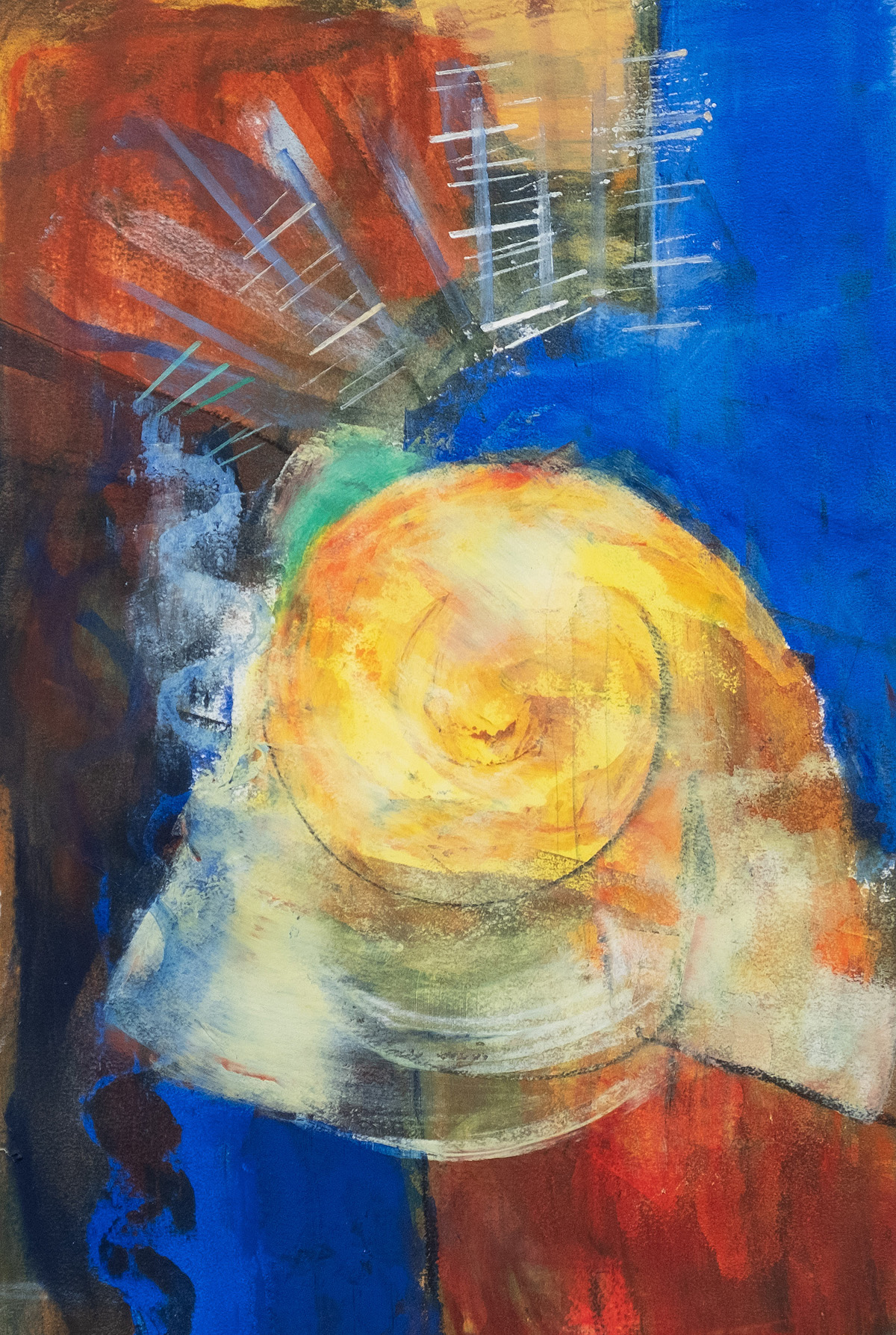 Two Art Projects by Laura Summer at Lightforms
From January 21 to February 26 artist Laura Summer will be presenting two notable painting projects at Lightforms: art + spirit Art Center in Hudson. This will inaugurate a revised operating form for Lightforms – that of an artist cooperative.
First, the artist will exhibit a series of 24 paintings created in oil and cold wax over the last year responding to the inspiring poetry of Oregon poet Mary Szybist, which Summer finds speak movingly of inner experience in a way that feels relevant to our own time, especially by exploring how the spiritual element finds its way into material expression.
During virtually the same period from January 21 through February 27 Summer will also be working live in the Lightforms gallery space, gradually creating an interactive, serial piece about relationship called Red Thread. This will be composed of several plywood panels in a row; as soon as she finishes painting each panel, she will move on to the next one, creating a series of relationships, occasionally rotating back to earlier panels, changing and adjusting the interactions. Visitors are invited to visit often and see how this piece is progressing and even add something into the paintings themselves, with materials that will be provided for them.
The artist explains the title: "In China and Japan it is said that before we come down to birth we are tied by a red thread to those people who will help us or who we will help. In China the red thread is tied from ankle to ankle; in Japan it is tied around the little finger."
All paintings in this dual exhibition, along with 7 photographs by Leif Garbisch, will be dispersed to visitors in an Art Dispersal event on Friday/Saturday/Sunday February 25-27. For more information or additional photographs, see www.lightformsartcenter.com or call 518-822-1003. Lightforms is open free of charge Friday 3-7:00 and Saturday/ Sunday 11:30 – 5 (new hours!). Donations are always welcome.