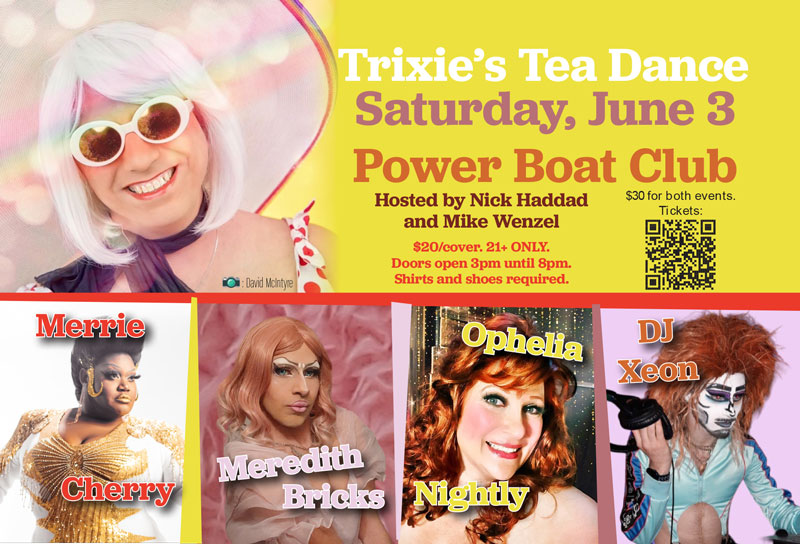 Trixie's Tea Dance at the Boat Club
Trixie Starr and friends give you drag performance ON THE WATER!
Great drinks – food on the grill, and one of the few times to go to the Power Boat Club!
Performers:  Meredith Bricks, Ophelia Nightly, and Merrie Cherry with DJJ Xeon!
$20 Tickets, or purchase together with Poke-The-Bear for $30.  Click here.
See you there!
Trix