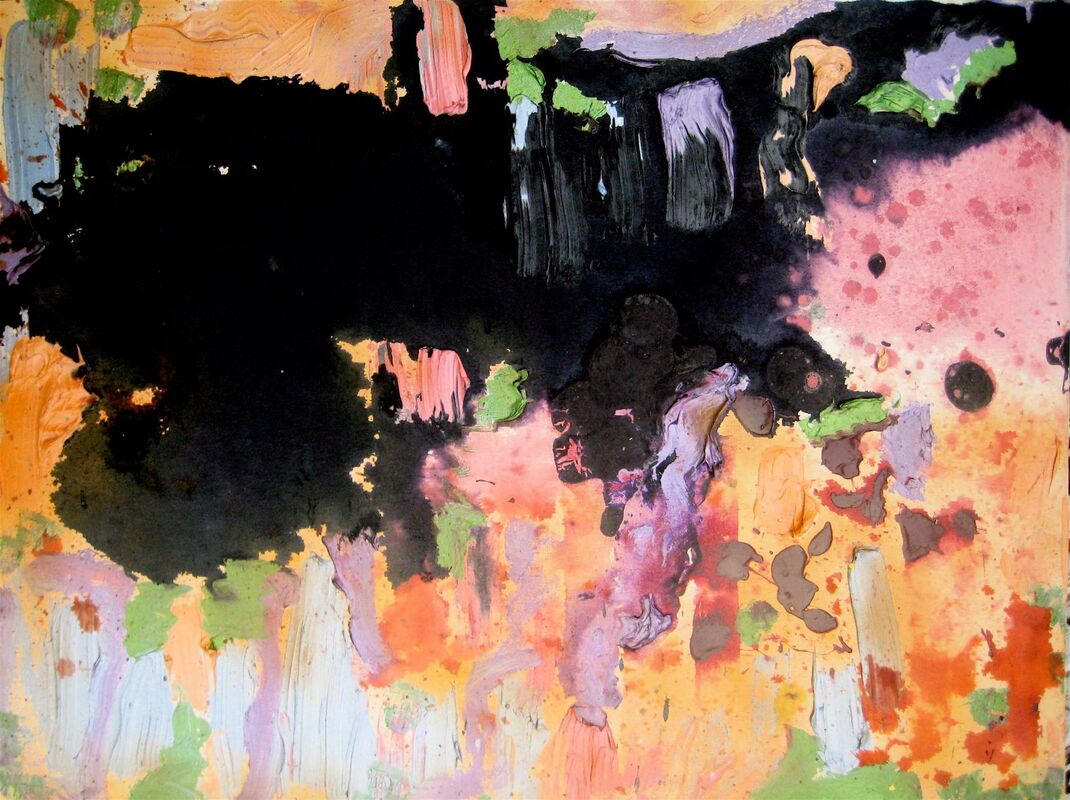 Trevor Hunter: Paintings at 510 Warren Street Gallery
Above: "Spring Awakens" 30×40 inches, Oil, Acrylic, Ink on Canvas
Trevor Hunter: Paintings
April 2 – May 2, 2021
510 Warren Street Gallery
510 Warren St., Hudson, NY
(518) 822-0510
510warrenstgallery@gmail.com
Hours: Fridays, Saturdays, 12-6, Sundays, 12-5
Hudson, NY – 510 Warren Street Gallery is pleased to present a show of the paintings of Hudson Valley artist Trevor Hunter. The exhibition begins on Friday, April 4th and continues until Sunday, May 2nd. Visitors are welcome to the gallery where Covid protocol is followed.
The rolling hills, mountains and winding roads of the Hudson Valley, Trevor Hunter's home for the last 17 years, provides infinitesimal inspiration for his art making. This is a display of works inspired by both this local experience and those gained from his far flung travels and residences including his life in the Bronx, Manhattan, East Hampton, Africa, Asia and Europe.
Hunter creates abstract compositions in a mixture of acrylic, oil and ink in which he employs an impressive array of mark-making techniques. He adds collage, employing foil to the mix to enrich the textural quality of his surface in the interpretation of his subjects. His process is fluid and fixed to the moments of discovery while painting.
"At some point while applying paint something takes over that's often unintended. Some call it subconscious. I don't have a particular name for it. What I do know is, though I may not realize how I got there, I do know when I have a work of art."
From canvas to canvas, Hunter pulls out all the stops employing a variety of techniques ranging from thick impasto to translucent oil and acrylic washes to linear forms in ink, and juicy area of color applied with a palette knife. His paintings have a sensual tactile appeal that temps one to want to touch as well as savor them visually. With this exhibit, the artist has shared his adventurous life in painting and in the many paths that have inspired it.