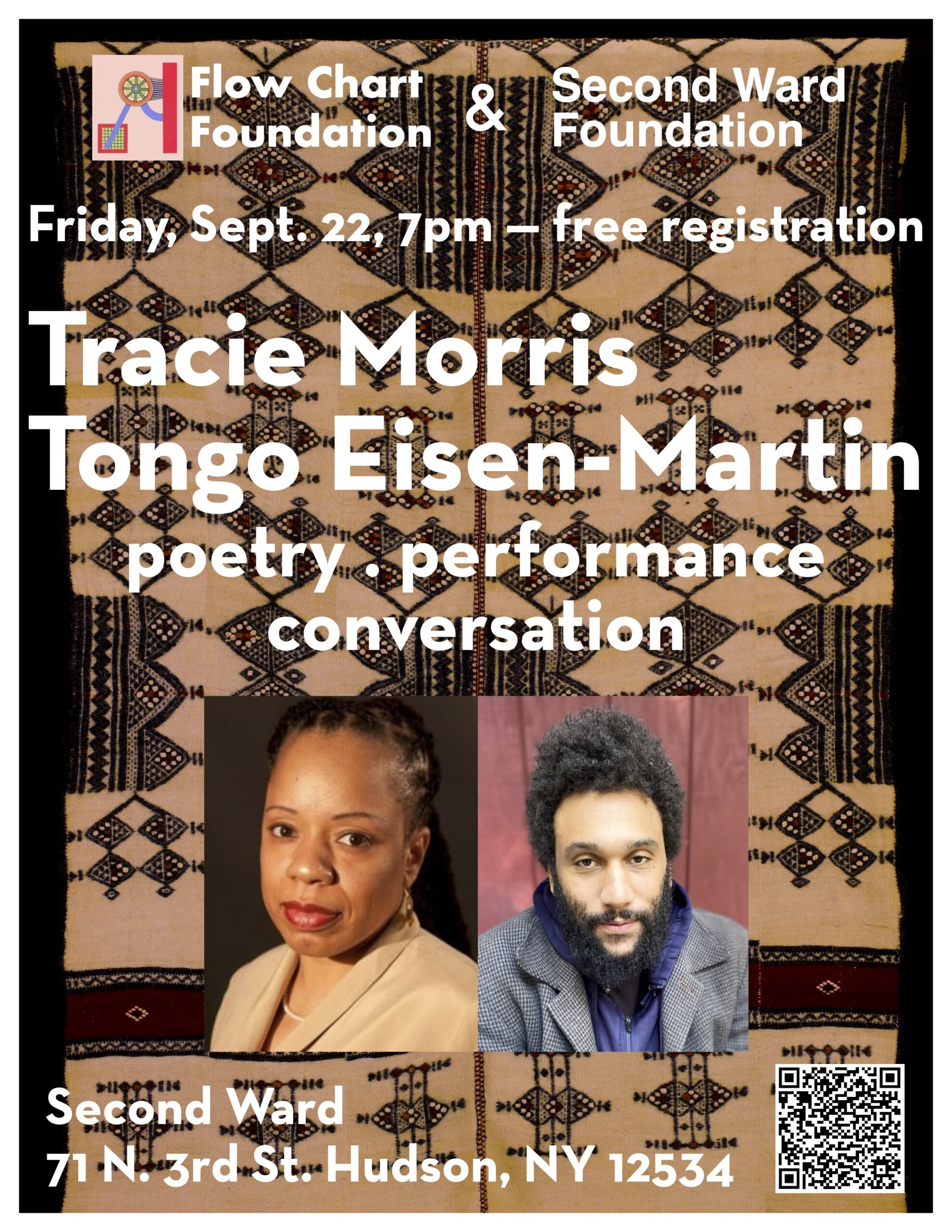 Tracie Morris & Tongo Eisen-Martin—Poetry . Performance . Conversation
The Flow Chart Foundation has joined forces with Hudson's Second Ward Foundation to present Tracie Morris & Tongo Eisen-Martin.
Join us for an exciting evening at the Second Ward Foundation in Hudson, NY. Get ready to be blown away by their incredible performances, thought-provoking poetry, and conversation. Prepare to be inspired and energized. Don't miss out on this unique opportunity to witness the talent of these two exceptional artists. Mark your calendars and get ready for an evening filled with creativity and passion. See you there!
We'll also be live-streaming the event through our partner radio station, WGXC: Radio for Open Ears.