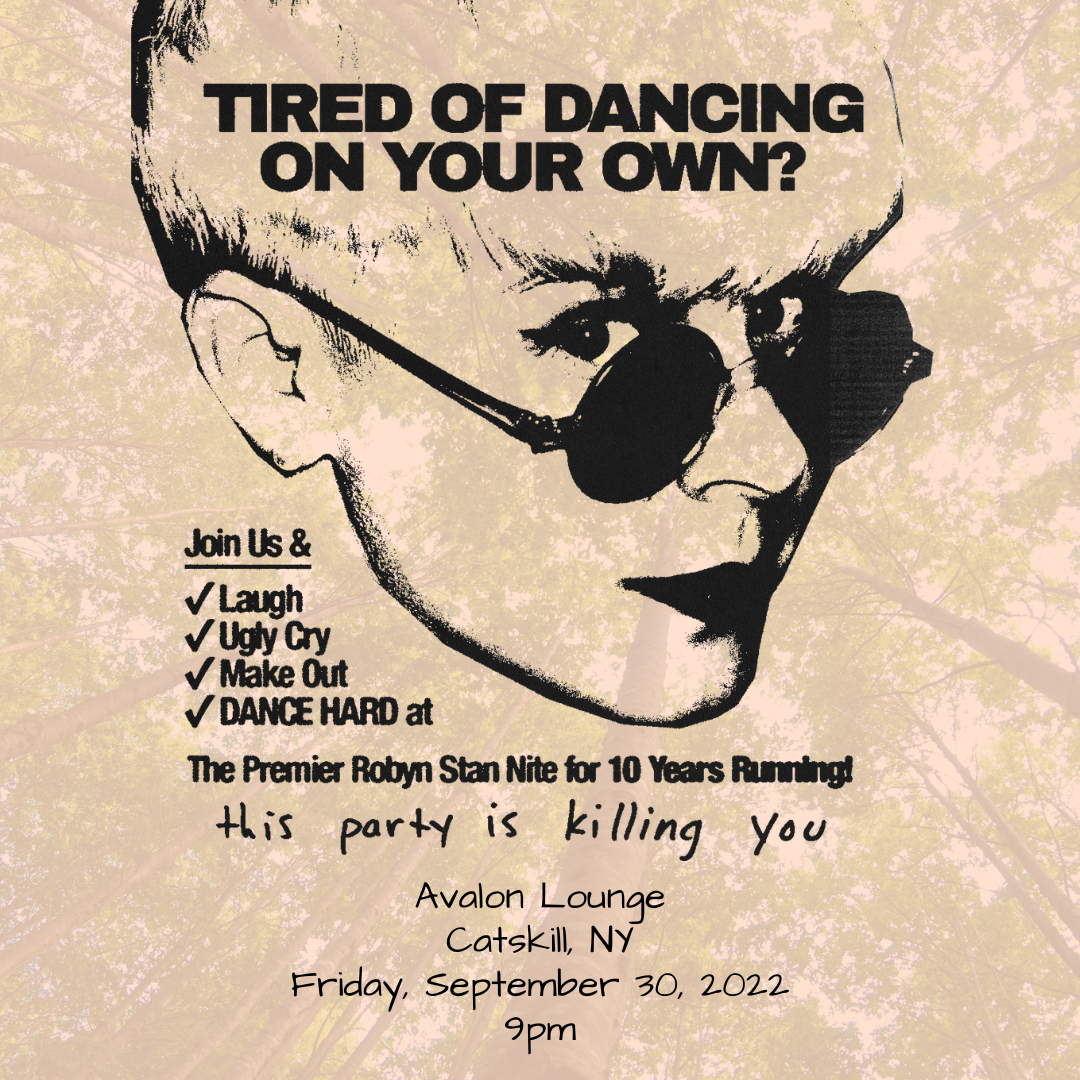 This Party Is Killing You! The Robyn Party 10th Anniversary Tour
This Party is Killing You! returns to Avalon in Catskill for another sweaty pop Fembot sesh, and the final Robyn party til winter!
The Robyn Party (aka This Party Is Killing You!) is the original, greatest, and longest-running pop music tribute dance party celebrating the Swedish goddess of pop, Robyn, in all her many flavors. The now-legendary party was featured by none other than Robyn herself in her short film Missing U, where she drops in on the party at its home in Brooklyn for a surprise DJ set.The Robyn Party is turning 10 this year, and founders/DJs Russ Marshalek, Marley Magaziner and Chris Choyce are taking the party bi-coastal and international to celebrate. At The Robyn Party you'll hear all of Robyn's hits, b-sides, lost tracks, remixes, aaaannnd just maybe some tunes you won't hear elsewhere 😉, along with your other pop faves like Gaga, Carly, Mariah, and more. It's a euphoric, up-lifting, cry-dancing, life-changing night. NEW tunes, exclusives, remixes you won't hear anywhere else, pop classics and……….more Robyn!