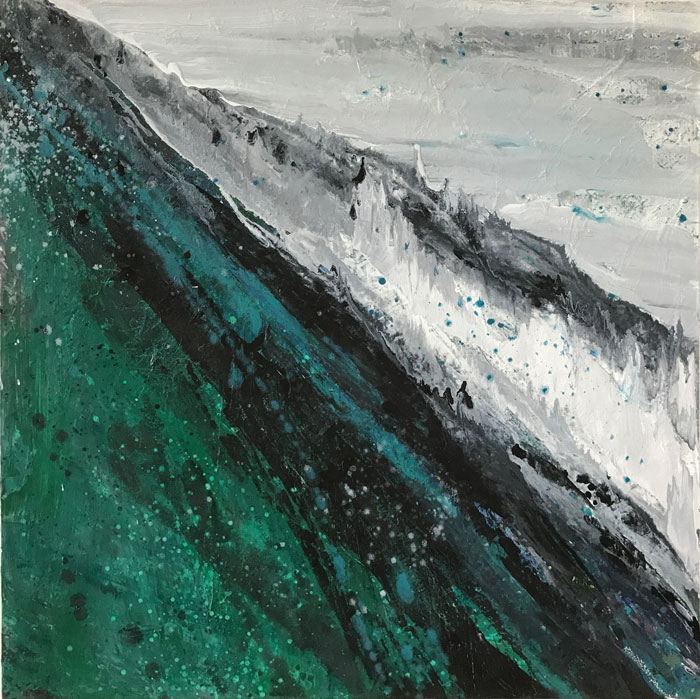 This Land.: group show of contemporary landscapes
Susan Eley Fine Art is pleased to announce that "This Land." will be on view from January 14 through February 28, 2021.
Rachel Burgess, Katherine Curci, Deborah Freedman and Rachelle Krieger are the four contemporary artists featured in This Land. Their artworks range from the highly refined and detailed charcoal drawings of land and seascape by Curci; Burgess' romantic landscapes in her monotypes, inspired by coastal Maine; Freedman's dramatic depictions of mountains, reservoirs and lakes in the Hudson Valley; and Krieger's recent paintings, inspired by her walks through a local forest preserve in Port Washington, NY. Made with divergent techniques and styles, each painting or monoprint is an expression of a real locale, a place dear to the respective artist. Whether expressing longing, memory, hope or torment, the artists share collective impulses to mark moments in time in particular places of distinctive beauty.
We are hosting a small opening reception on Saturday, January 16, 4-6PM at our Warren St. Gallery. SEFA Hudson is following the rules and regulations around gatherings in Columbia County; face coverings and social distancing required.
433 Warren St, Hudson, NY 12534
Thurs-Mon, 11AM-5PM
Deborah Freedman, A Better World 26 (2017), Oil on canvas, 30″ x 30″