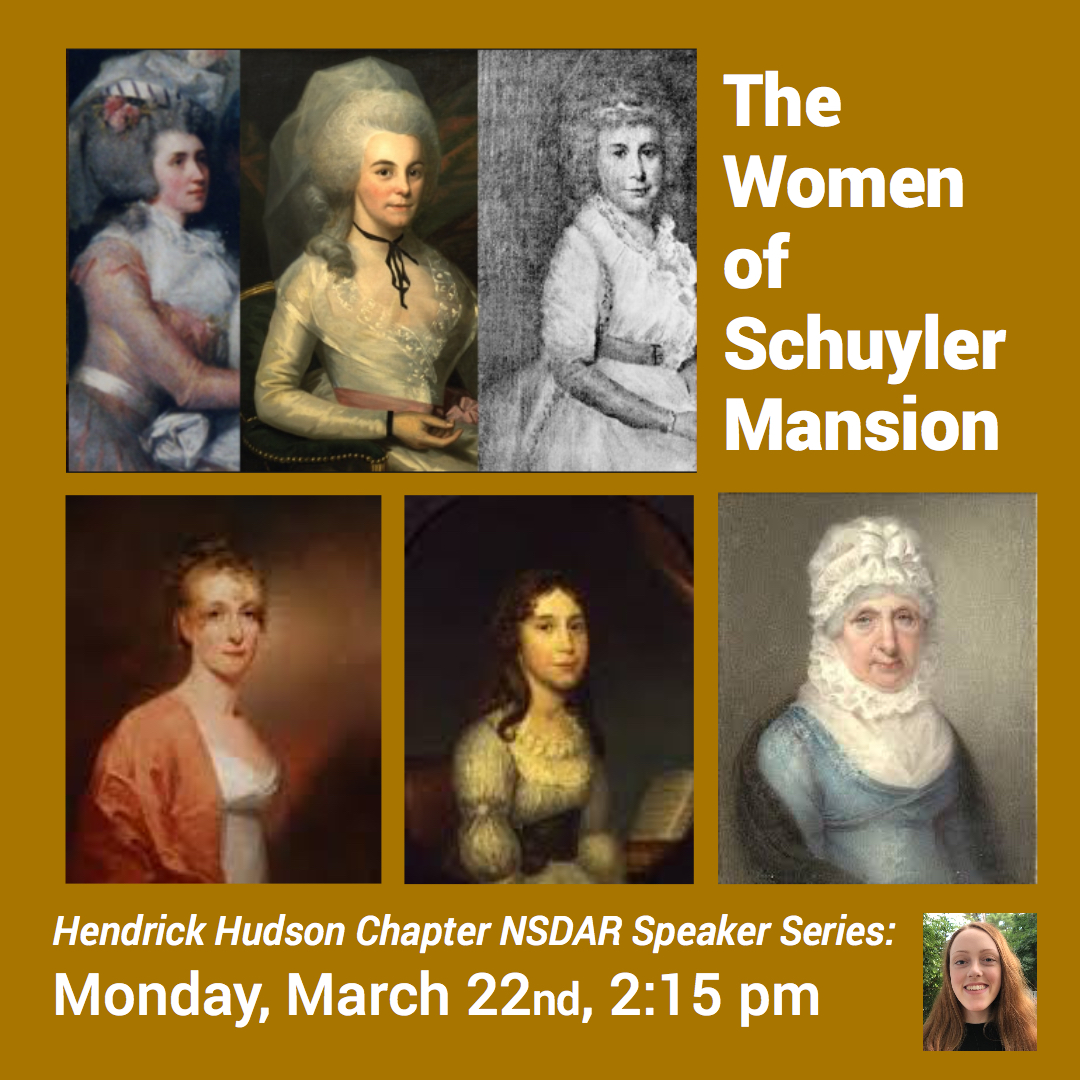 The Women of Schuyler Mansion
March 22nd at 2:15pm: The 2021 speaker series of the Hendrick Hudson Chapter of the Daughters of the American Revolution kicks of  with a lively Zoom presentation about the many women in the Schuyler family during the 18th century.
Thanks to Hamilton: An American Musical, the three eldest Schuyler sisters, Angelica, Eliza (Elizabeth), and Peggy (Margaret) are now household names. But did you know there were more than three sisters? The Women of Schuyler Mansion explores the lives of their mother, Catharine van Rensselaer Schuyler, the five Schuyler sisters, and the women the Schuylers enslaved. Join this lively talk to learn a more complete history of life in the 18th century at Schuyler Mansion!