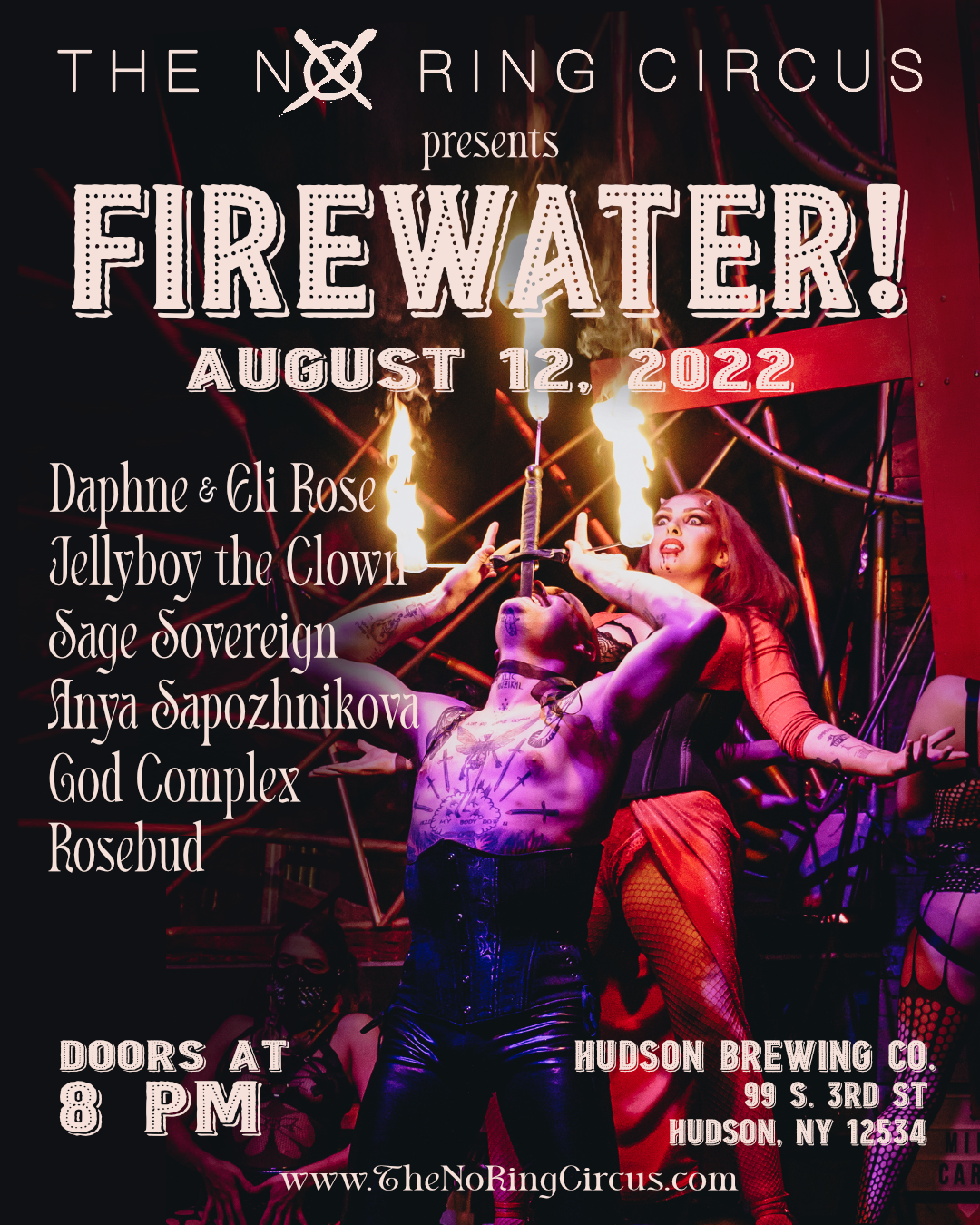 The No Ring Circus Presents: FIREWATER!
Those infamous devils of debauchery, The No Ring Circus, summon you to Hudson Brewing Company for a night of sin, salvation, filth, and firewater!
Founding members Eli and Daphne Rose bring together a cast of legendary sideshow, circus, and burlesque performers for one night only, on August 12th!
Featuring:
The Priestess of Pyromancy, hailing straight from the stage of the Metropolitan Opera, Sage Sovereign
Proud Sicko, and Brooklyn's Drag King of the Year, God Complex
The Venus Illegitima of Burlesque, Rosebud
Founding member of The Squidling Brothers Circus Sideshow, Jellyboy the Clown
And Founder of House of Yes, Anya Sapozhnikova.
So come, prepare to see the light, and make sure to get yourself a drink – you're gonna need it.