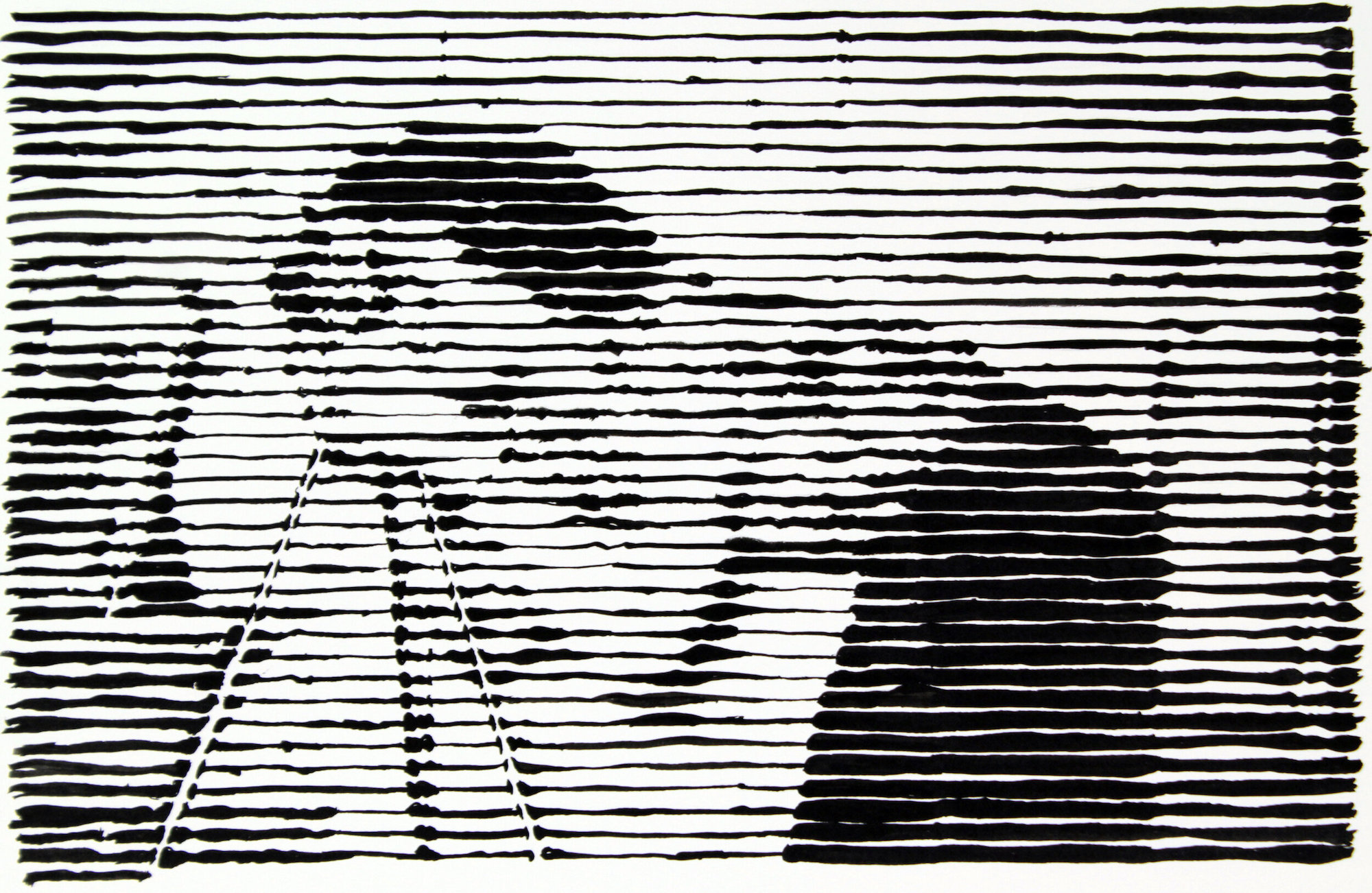 The Archaeology of Memory: Karin Bruckner and Charles Buckley
To launch its 2022 exhibition season, Susan Eley Fine Art, Hudson presents The Archaeology of Memory: a two-person exhibition featuring Karin Bruckner and Charles Buckley. This presentation highlights the artists' new and recent works on paper. The exhibition is on view at SEFA Hudson from January 20 through March 6, 2022, and both artists will be present for an opening reception on Saturday, January 22nd.
Bruckner produces monotype prints, a practice generally identified with its flat, graphic appearance; yet, her monoprints become tactile, mixed media objects through her layering of additional techniques such as assemblage and chine collé. Buckley produces ink drawings that feel like mechanically printed matter. His imagery is sourced from mid-century vintage media, yet manipulated by the artist's own hand. Thus, the selection of artworks on view at SEFA Hudson reveals a sort of "inverse operation" in the artists' approaches and techniques.
Conceptually, Bruckner and Buckley are united in their approach to mining "the archive"—simultaneously personal and popular, enigmatic and identifiable. They carefully craft striking compositions that are typically structured by linear forms and patterns, and are rendered in striking, minimal or fully monochromatic color palettes. In The Archaeology of Memory, the artists transcribe and transcend their experiences onto the paper format—using both the aura of memory and the strategies of combining and abstracting, subsuming and distilling. Indeed, the intentions and the physical affects of Bruckner's and Buckley's practices classify them as archaeologists.
SEFA Hudson is open Thursday-Monday, 11AM-5PM at 433 Warren St. For further information about the current exhibition or to schedule an appointment outside of Gallery hours, please contact liz@susaneleyfineart.com.
* Please note that face masks are required at SEFA Hudson regardless of vaccination status.