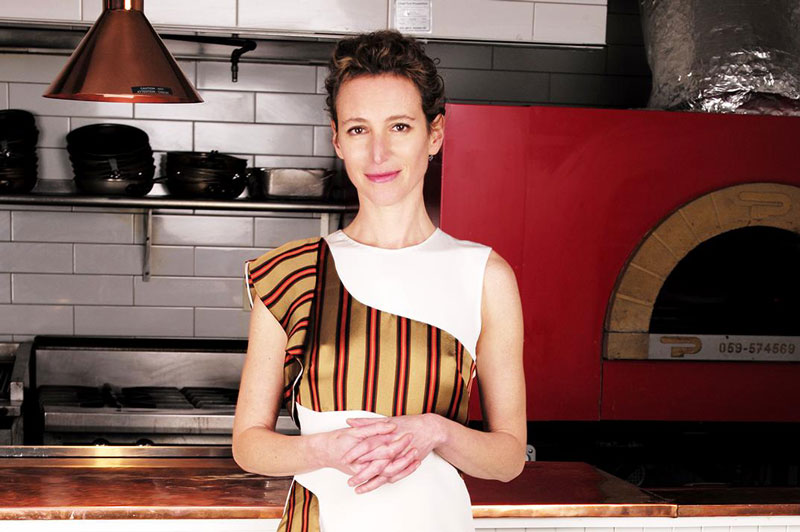 STORING AND SAVING: THE FOUNDATION OF GREAT COOKING WITH TAMAR ADLER
2:00PM
$15 suggested, General Admission
Outdoors
Our Culinary Conversation series continues with "Storing and Saving: The foundation of great cooking," facilitated by Tamar Adler, author of The Everlasting Meal Cookbook and contributing editor at Vogue Magazine. The discussion will focus on the importance of saving and utilizing food scraps, stems, peels, rinds, and bones in cooking, and how this practice is rooted in various cultural traditions around the world. Adler will lead a diverse group of panelists who will speak on their own cultural traditions and experiences with storing and saving food. This promises to be a fascinating and educational discussion for anyone interested in reducing food waste and exploring global food traditions.
Sarah Nsikak, a Nigerian American fabric artist who works with recycled fabrics and is inspired by Nigerian and Madagascan art.
Efren Hernandez, the Executive Chef of both Rivertown Lodge and Casa Susana, where he cooks the regional cuisine of Jalisco, Mexico.
Aditi Goswami, the chef and owner of Calcutta Kitchens, in Kingston.
Selha Graham, head buyer for Rolling Grocer 19 in Hudson. Mom of 7 children, Serial entrepreneur, Selha currently owns and operates two businesses of her own on top of her other duties to Rg19. Chicken owner and encourager, enthused by all that food, nature, and love have to offer.