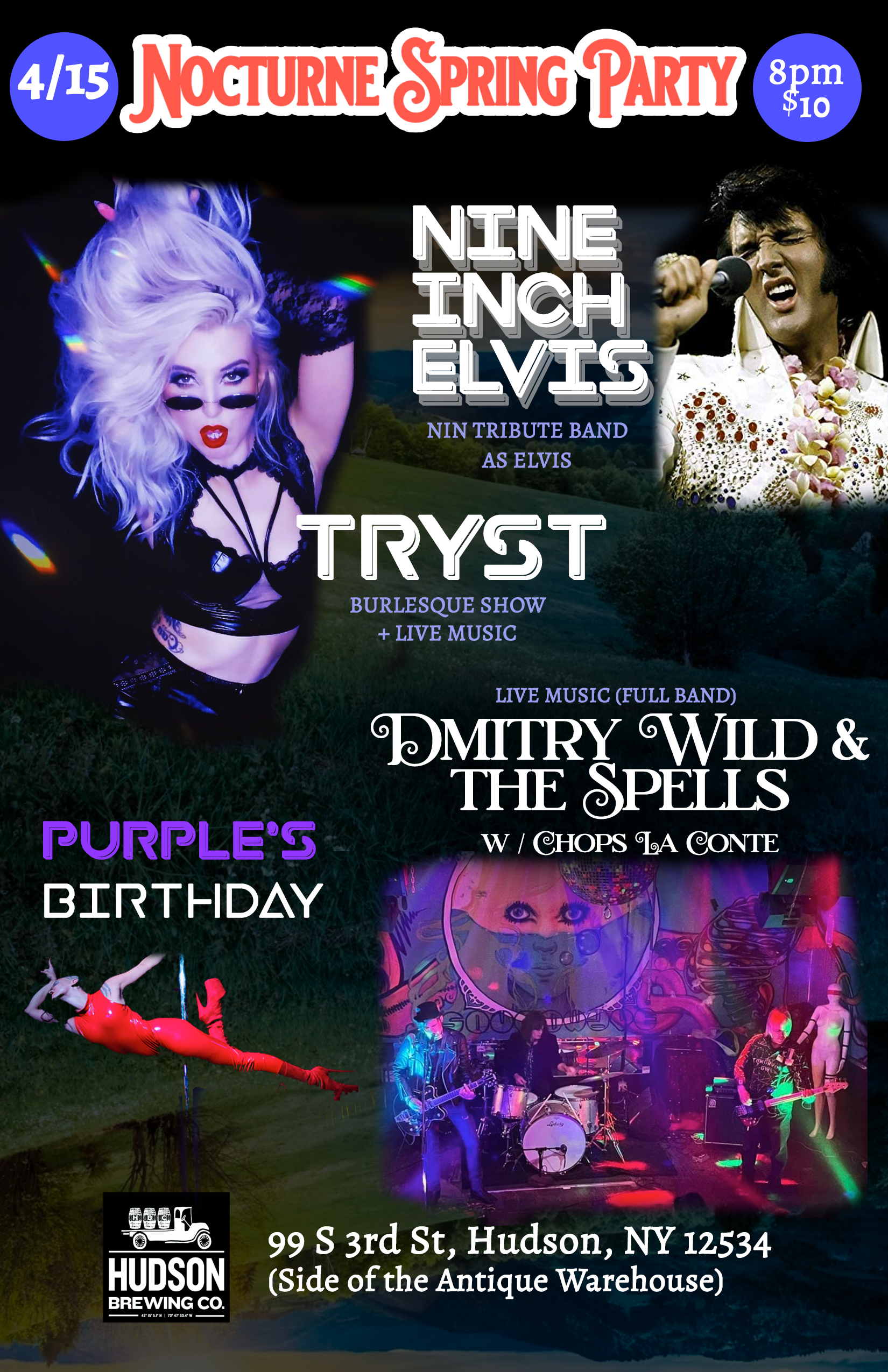 Spring Nocturne Party: SPRING NOCTURNE: Nine Inch Elvis, Tryst, Purple, Dmitry Wild & The Spells
NOCTURNE EVENT FEATURING:
An evening of live music, immersive performances and dancing!
– Tryst Noir bringing live music infused with burlesque to bring you an immersive live show!
– Purple giving us an amazing pole performance of elegance and rage!
– Dmitry Wild & The Spells
Bringing his high-energy rock n roll. Vintage rock, garage, psych, carnival in a bowler hat