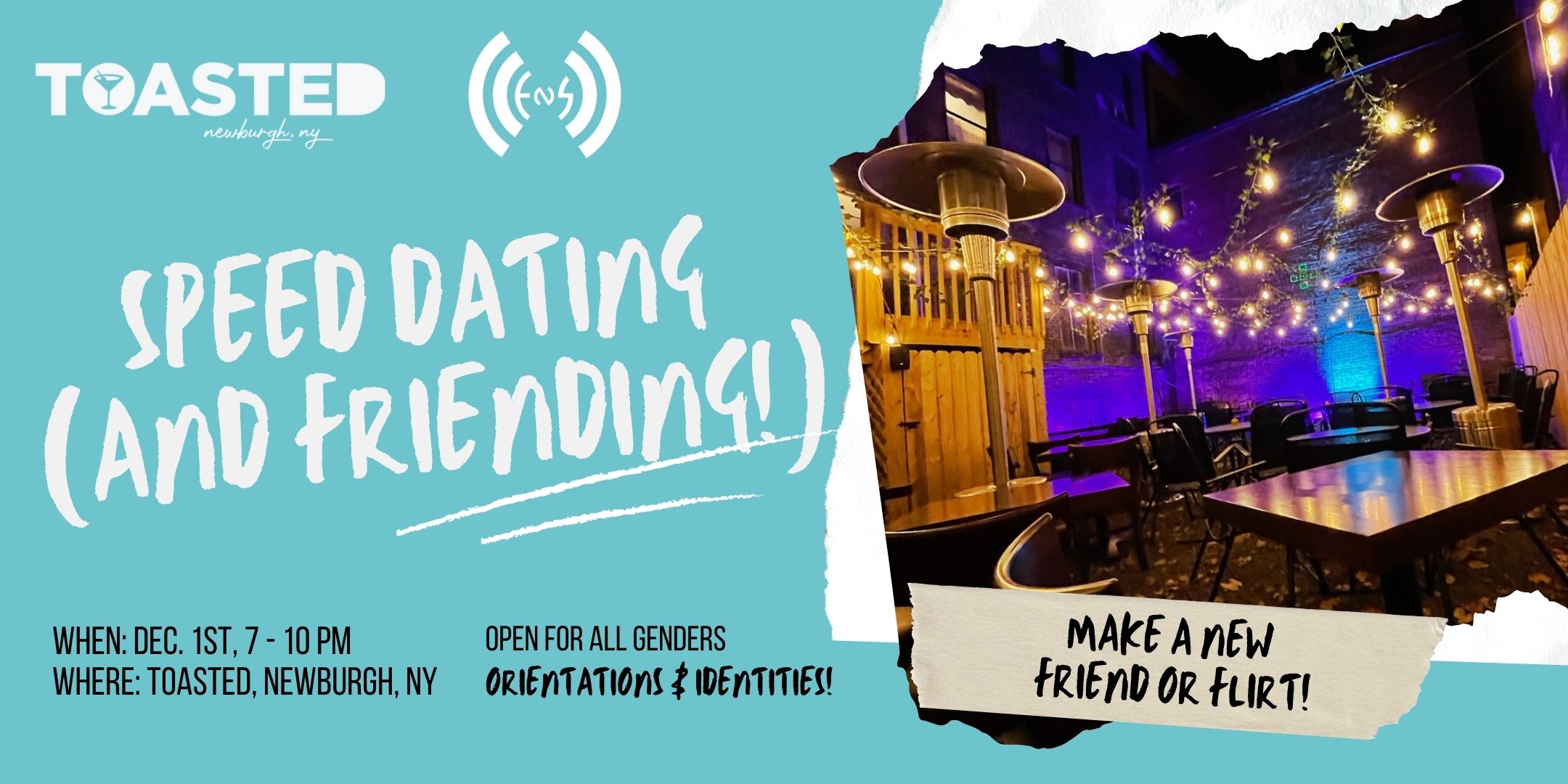 Speed Dating (& Friending) at TOASTED!
Join us in the fun and unique twist to speed dating!
We've put together a one of kind speed dating experience that you won't want to miss! Join us for an evening of connection and community. Throughout this experience you will connect with like-minded folks with the potential for friendship or flirting!
Our evening starts with social time and activities to help break the ice and start connecting with others over similar hobbies, interests and desires. After we spend some time loosing up, we then move into the speed dating (and friending) portion of the evening.
This event is open to all genders, identities and orientations as it is focused on connection first and foremost. As you move through the speed dating portion of the evening, you will be be able to note if you are interested in friendship or flirting. Mutual matches will be shared within 2-3 days after the event.
Join us for this experience to meet and connect in a fun & relaxed setting. This will be a playful evening with no added pressure. Just be yourself and bring your open & positive energy!
Music & Vibes with Everyone Needs Sound
Tickets: $10 Early Bird, $15 Tier 1, $20 Tier 2 and at Door
Hope to see you there!!
We ask that all guests arrive by 7:30 to participate in this event!