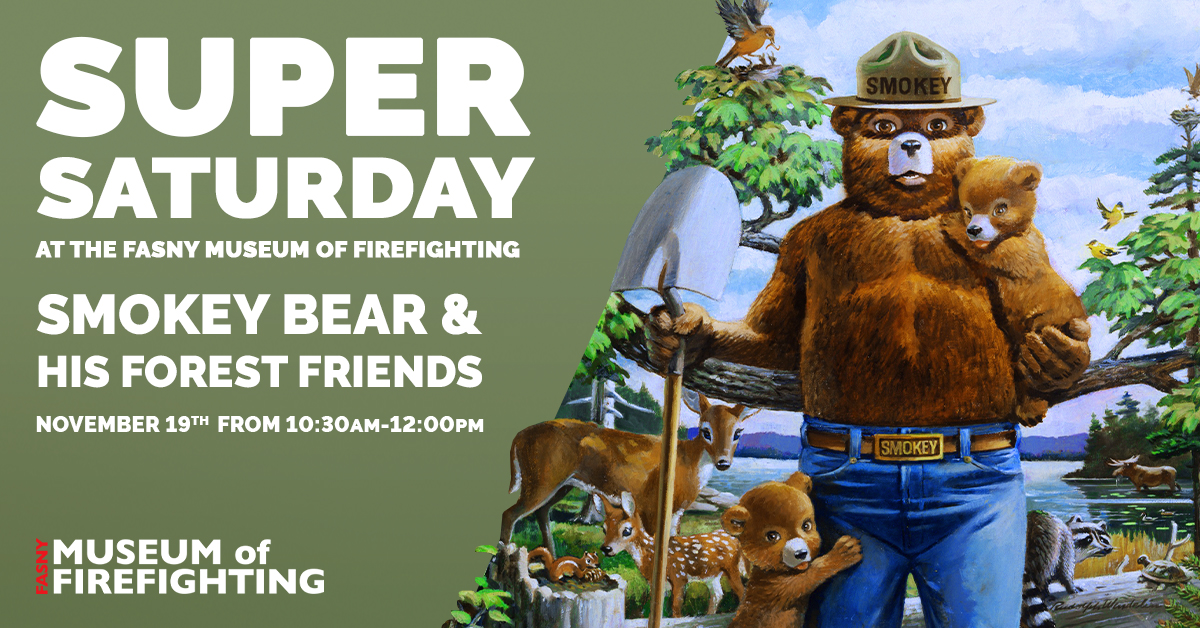 Smokey Bear & His Forest Friends
Join us on November 19th, 2022 from 10:30 am – 12:00 pm for a FREE IN-PERSON event: Smokey Bear & His Forest Friends!
First, we will meet live birds of prey and learn how we can all protect these regal birds by being fire-safe. Then the big man himself, Smokey Bear, will visit the Museum and will pose for pictures with attendees! Kids will also meet a DEC Forest Ranger and learn about their job and their equipment. Finally, kids can complete a Smokey Bear craft project. It is going to be a wild time at the Museum, so don't miss it! 🐻
All activities are FREE and will be indoors. FREE admission to the Museum will also be offered to all who attend this special event. RESERVATIONS ARE NOT REQUIRED FOR THIS EVENT.
This event is made possible by a generous grant award from the Museum's Super Saturdays sponsor: Hudson River Bank and Trust Co. Foundation