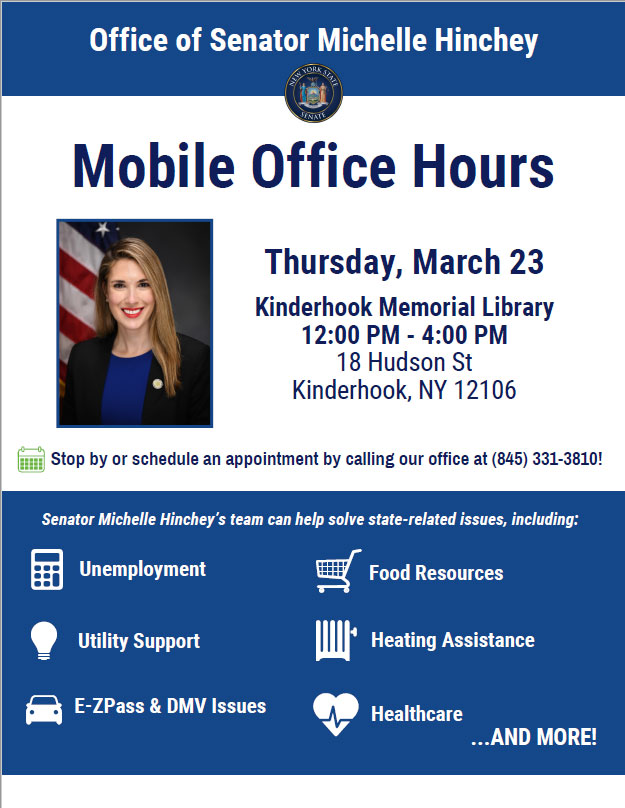 Date
Mar 23 2023
Expired!
Senator Hinchey's Staff Office Hours – Kinderhook
Senator Michelle Hinchey's office is here to help! Her staff Mobile Office Hours are designed to make the services her office provides more accessible to every community across the 41st Senate District. Meet one-on-one with a Constituent Services Specialist from her team to learn about all of the areas where they can help, including:
– Unemployment Benefits
– EZPass & DMV Issues
– Utility Support
– Food & Health Resources
– Heating Assistance
…and more!
To schedule your appointment, please take a moment to fill out the form at bit.ly/HincheyMOH.