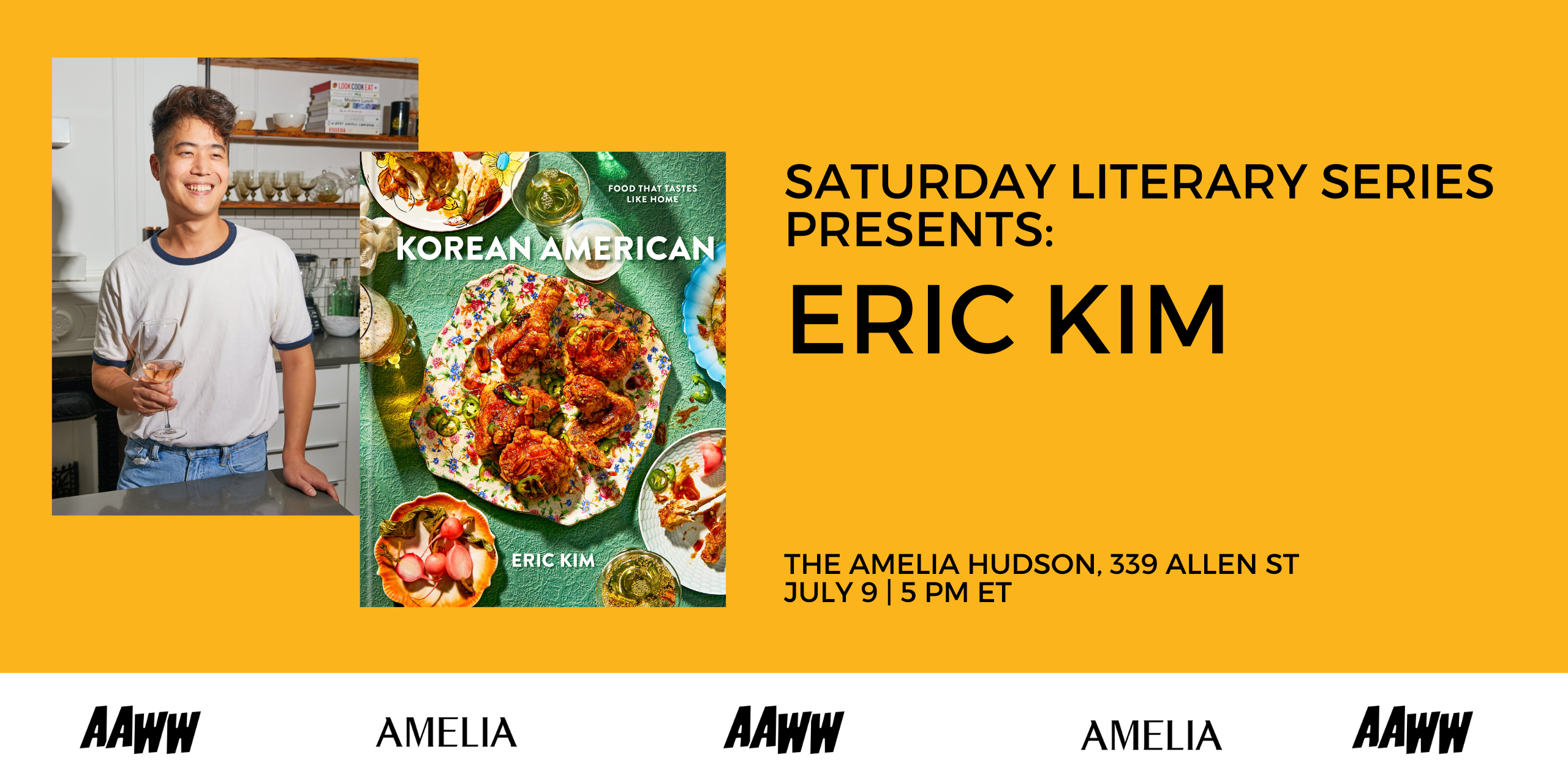 Saturday Literary Series – Best Selling Cookbook Author Eric Kim
This event is presented by the Asian American Writers' Workshop, the Amelia Hudson and the Spotty Dog bookstore.
Best-selling cookbook author Eric Kim will join us in Hudson to discuss Korean American: Food That Tastes Like Home, a bold homage to the intersection between Korean and American identities. Packed with tantalizing recipes and personal essays on growing up in Georgia as the son of Korean immigrants, Korean American is a deeply special cookbook.
Following a reading from the book, Eric will be joined in conversation by Jafreen Uddin, Executive Director at the Asian American Writers' Workshop, to discuss his culinary journey and inspirations, cooking everywhere from a tiny New York City apartment to the New York Times test kitchen, and more.