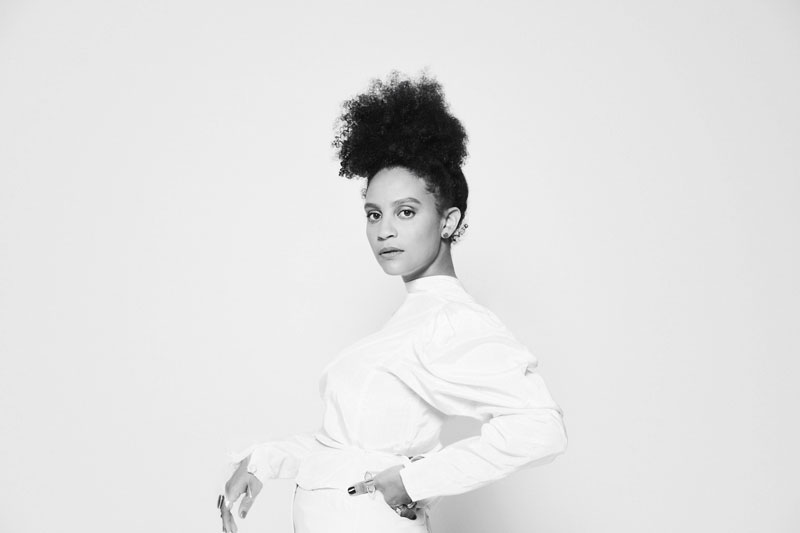 Date
Feb 17 2023
Expired!
Sarah Elizabeth Charles: SEC & SCOPE
Photo by Shervin Lainez
2023 Hudson Jazz Festival
Projection design and artwork by Laetitia Kaing
"Trying to categorize or label vocalist Sarah Elizabeth Charles is a futile pursuit. Is she a hypnotic modern jazz vocalist? Is she a neo-soul experimentalist with jazz and R&B inflections oozing from her vocal chords? Is she an incredible talent, bewitching and beguiling with her every vocal gesture? Is she all of that, yet something completely different and unique? The answer to all four questions is the same: absolutely." –  All About Jazz
Vocalist and composer Sarah Elizabeth Charles and her band SCOPE kick off the 2023 Hudson Jazz Festival hot on the heels of their fourth album release, Blank Canvas (November 2022). Described as a collaborative journey with SCOPE, the album features artwork by Laetitia Kiang that becomes part of an immersive environment for this performance.The Massachusetts native has been lauded for her "unmatched sound" (Jay Z's Life+Times), "impeccable technical prowess" and "boldly uninhibited expression" (JazzTimes). She has been compared to Betty Carter and Abbey Lincoln, yet with her impassioned blend of jazz, neo-soul, R&B and world music, has created – as DownBeat coined it – a true "genre of one".
The lineup:
Sarah Elizabeth Charles – vocals
Jesse Fischer – piano/keyboards
Rashaan Carter – bass
John Davis – drums