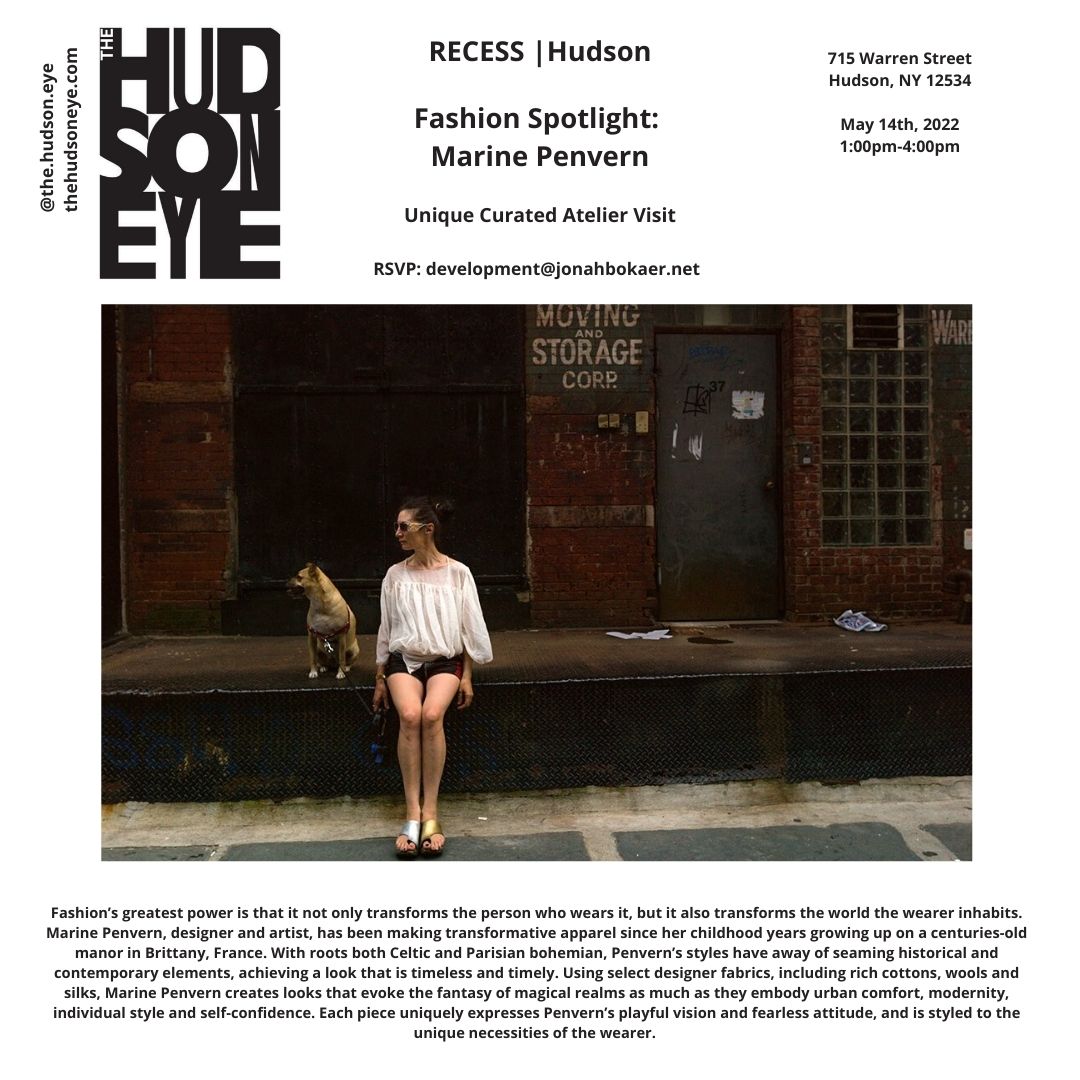 RECESS x Marine Penvern Atelier
Please join The Hudson Eye's RECESS series on Saturday May 14th with a Unique Atelier Visit with a local Hudson / French fashion designer, Marine Penvern, who has proven to be a leader in the costuming of dance performances too. Along with the visit, hospitality / beverages, informational literature, and a small Gift Bag will also be offered. Please RSVP via development@jonahbokaer.net, to safely time your visit.
As well – please enjoy a very friendly collegial reminder that May 14th is also the annual fundraiser for Hudson Hall, and, this year is also the 2econd Saturdays Gallery Crawl as well which are local initiatives worth supporting. Our events are timed to celebrate (but not to overlap) with those great initiatives, of which we remind you too.
RECESS x Marine Penvern Atelier
Collaboration with The Hudson EyeStudio Visit, Light Refreshments Served, and Gift Bagdevelopment@jonahbokaer.netSaturday, May 14th 1:00pm-4:00pm Marine Penvern Atelier  715 Warren Street Hudson, NY 12534  RSVP: