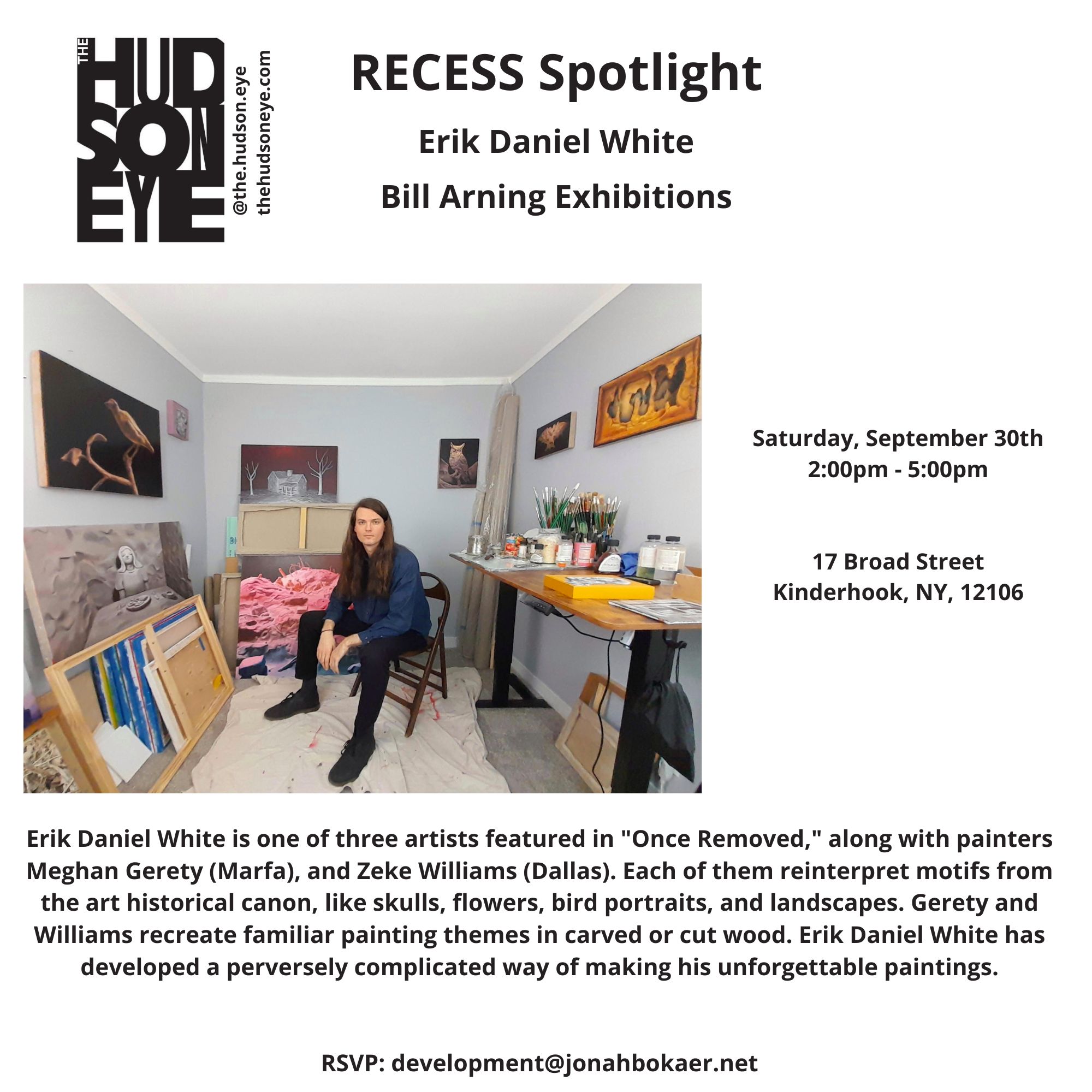 RECESS September Bill Arning Exhibitions (Welcome!) Erik Daniel White
Join our monthly event!
Erik Daniel White is one of three artists featured in "Once Removed," along with painters Meghan Gerety (Marfa), and Zeke Williams (Dallas). Each of them reinterpret motifs from the art historical canon, like skulls, flowers, bird portraits, and landscapes. Gerety and Williams recreate familiar painting themes in carved or cut wood. Erik Daniel White has developed a perversely complicated way of making his unforgettable paintings.