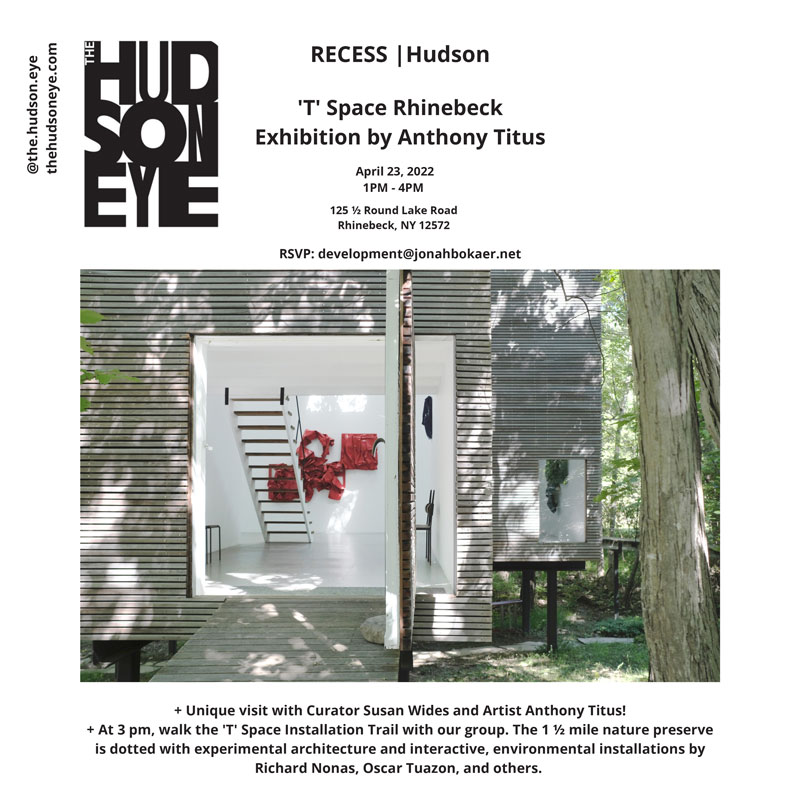 RECESS – The Hudson Eye
Tour of 'T' Space Rhinebeck from 1:00pm-4:00pm, enjoyment of artist Anthony Titus' exhibition, refreshments in the gallery, and a 3:00pm outdoor tour of the Nature Reserve grounds and architectural pavilions.
Founded in 2010 by the Steven Myron Holl Foundation, 'T' Space is an arts organization with a focus on education, ecology, and design. The 'T' Space Nature Reserve is a 28-acre woodland reserve, established in 2014. Experimental architecture, an architecture archive and research library, and permanent site-responsive installations by Richard Nonas, Oscar Tuazon, Steven Holl, and others are visible along its 1.5 mile trail. Altogether, the natural reserve—dotted with rock outcroppings and stone walls—is established as an experimental topological landscape.