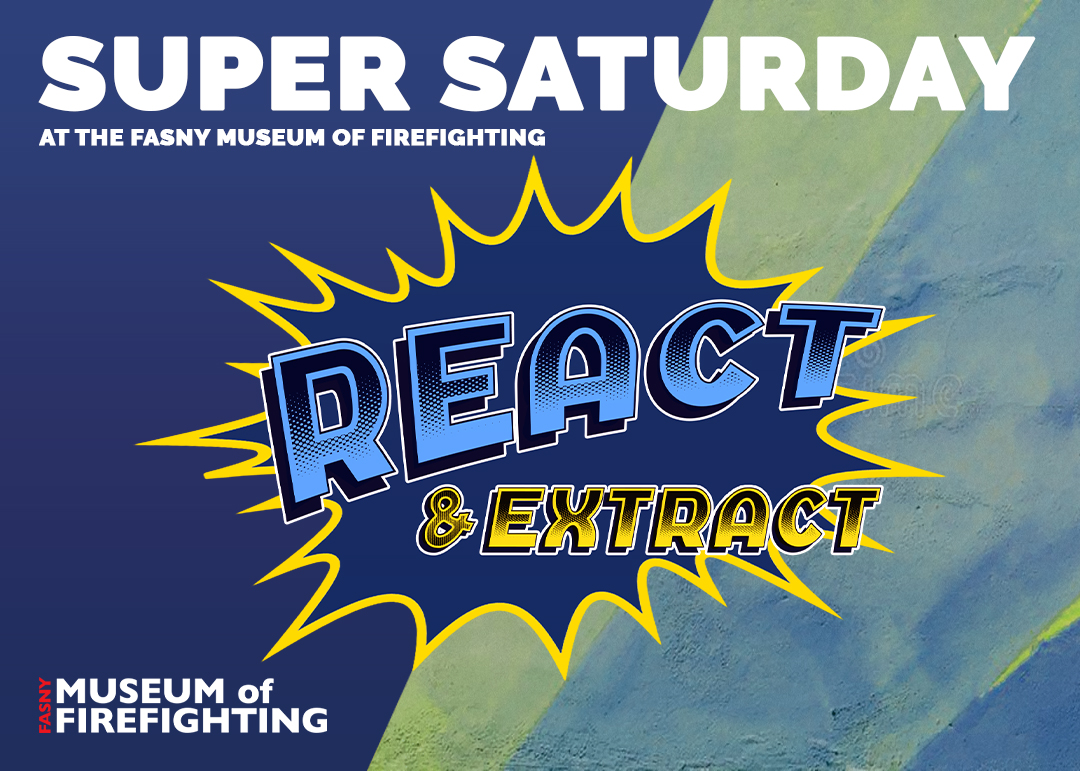 React & Extract: Live Firefighter Demo and Obstacle Course
Join us on July 23rd, 2022 at 10:30 am – 12:00 pm for a FREE IN-PERSON event: React & Extract: Live Firefighter Demo & Obstacle Course!
Join us as firefighters from the Greenport FD do a live demonstration on how they extract victims of a car accident from a car to rescue them! Then go through the Museum's firefighter obstacle course. Can you react like a firefighter and make it through all of the obstacles to save the victim? Every child that tries will get a prize!
All activities are FREE and will be outdoors (rain or shine– there will be a tent for spectators). FREE admission to the Museum will also be offered to all who attend this special event. RESERVATIONS ARE NOT REQUIRED FOR THIS EVENT.
This event is made possible by a generous grant award from the Museum's Super Saturdays sponsor: Hudson River Bank and Trust Co. Foundation