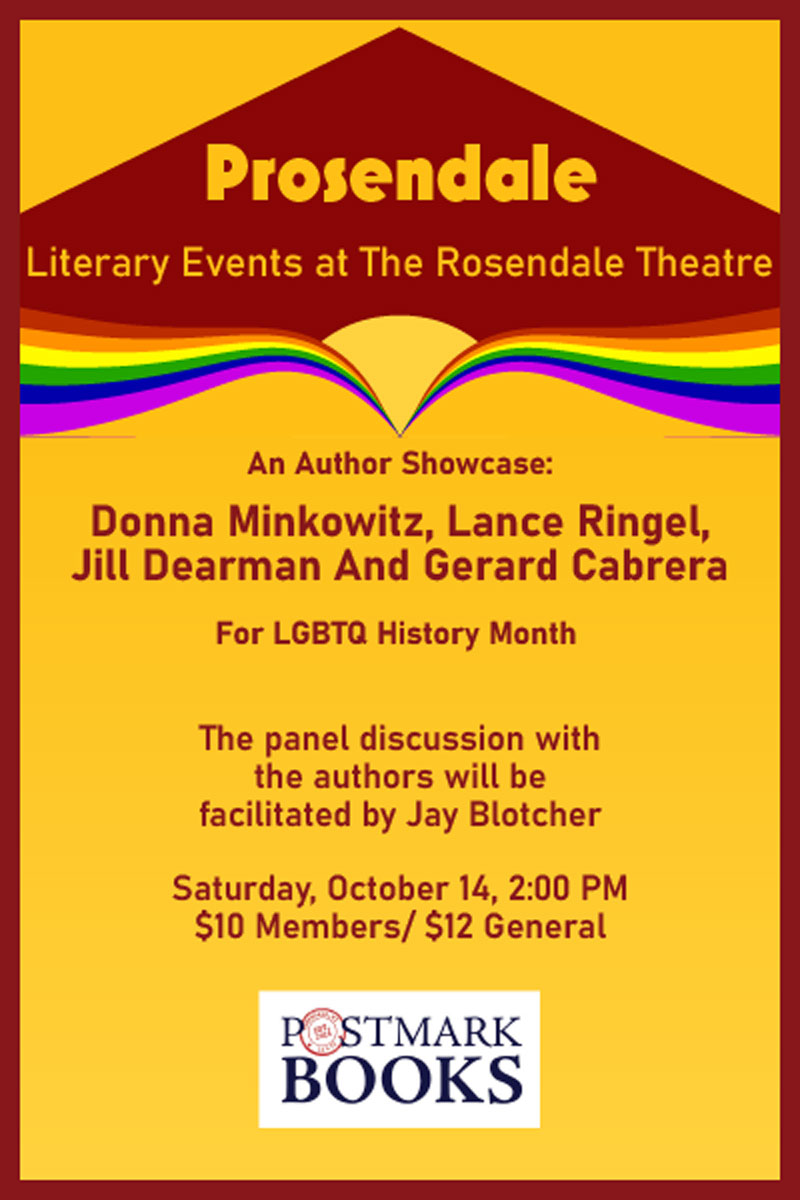 Prosendale Presents: An Author Showcase – Donna Minkowitz, Lance Ringel, Jill Dearman And Gerard Cabrera For LGBTQ History Month
To celebrate LGBTQ History Month, which is commemorated in October, Rosendale Theatre will host a special edition of Prosendale, the bimonthly literary event series curated by Joyce Sprafkin.
An afternoon of readings from LGBTQ history and personal history will be offered by four writers. The readings will be followed by a brief panel discussion, followed by an audience Q&A. Then attendees will have the chance to buy books and have authors sign them.
The panel discussion with the authors will be facilitated by Jay Blotcher, a veteran journalist and LGBTQ activist.
Writers for the October installment of Prosendale in October will be: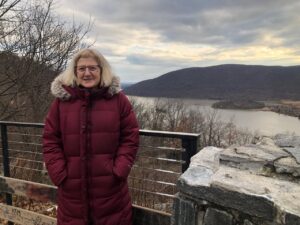 Donna Minkowitz is the author of the memoirs Growing Up Golem and Ferocious Romance. The winner of a Lambda Literary Award, a GLAAD Media Award, and an Exceptional Merit Media Award, she has written for The Nation, Salon, Slate, the Village Voice, and the New York Times Book Review. She hosts the Lit Lit reading series in Beacon.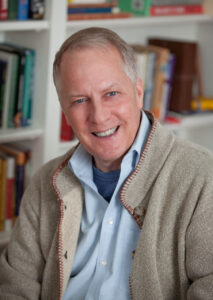 Lance Ringel's debut novel Flower of Iowa, an epic romance between two WWI soldiers, won multiple awards. His second novel, Floridian Nights, unfolds during the 1980s AIDS epidemic. Both books were finalists in the Gay Romance category at the Lambda Literary Awards. Ringel is playwright of "In Love with the Arrow Collar Man," about famed illustrator J.C. Leyendecker and his muse-lover Charles Beach. His play "Flash/Frozen" focuses on two male skaters from the U.S. Olympics team that perished in a 1961 airplane crash.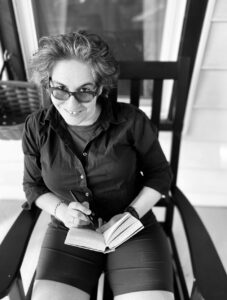 Jill Dearman is the author of Jazzed, a Kirkus Best Historical Indie Fiction 2022 selection. She teaches writing at New York University and writes for CrimeReads.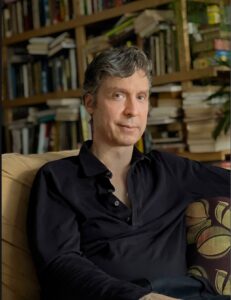 Gerard Cabrera
He is from Springfield, Massachusetts, the birthplace of the first American dictionary, Dr.Seuss, and basketball. His debut novel, Homo Novus, was published in October 2022, by Rattling Good Yarns Press. Other writing has appeared in Gay Community News, Acentos Review, Angel Rust, Apricity, JONATHAN, Kweli, and Digging Press. An attorney, he lives and works in New York City.
This program is sponsored by Postmark Books of Rosendale