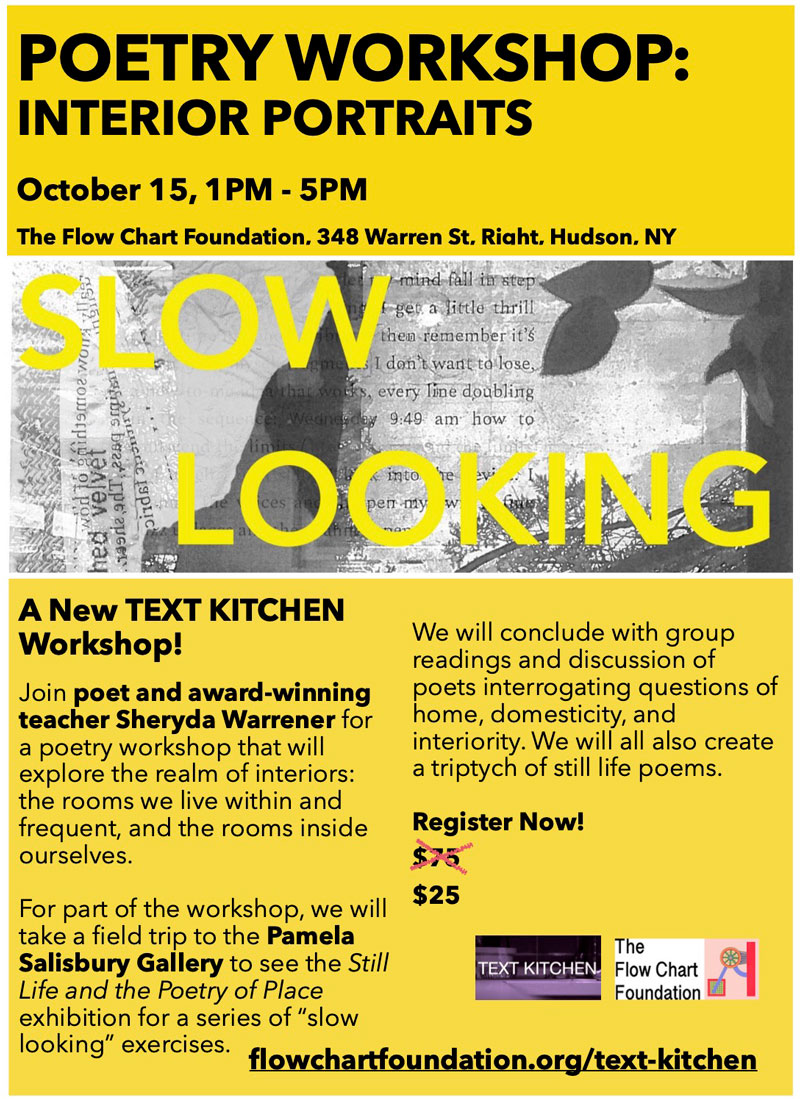 POETRY WORKSHOP: Interior Portraits
A New TEXT KITCHEN Workshop!
Join The Flow Chart Foundation and poet and award-winning teacher Sheryda Warrener for a poetry workshop that will explore the realm of interiors: the rooms we live within and frequent, and the rooms inside ourselves.
For part of the workshop, we will take a field trip to the Pamela Salisbury Gallery to see the Still Life and the Poetry of Place exhibition for a series of "slow looking" exercises.
We will conclude with group readings and discussion of poets interrogating questions of home, domesticity, and interiority. We will all also create a triptych of still life poems.