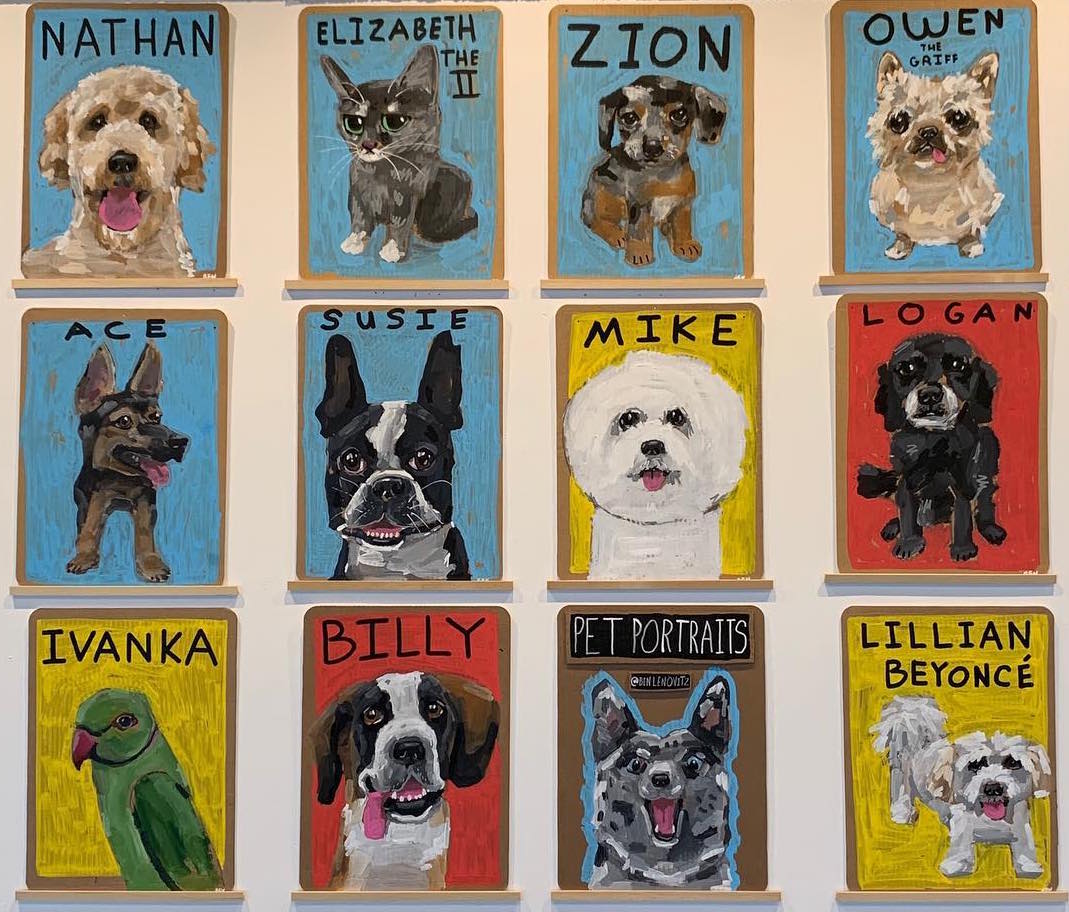 Pet Portrait Day
Capture your pet's personality with one of Ben Lenovitz's unique style of painting PET PORTRAITS.
Saturday, July 17, Noon-4pm
10″x14″ Painting, $120
The portraits are painted from a photo but you're welcome to bring along the star-of-the-moment to watch their masterpiece being painted.
Bring a photo on your phone or printed that captures your pet's personality and shows what you love most about them. "He's goofy," "She's moody," She's cuddly," He's grumpy!"
Walk-ins welcome but we suggest clicking HERE to reserve a time slot in advance. And, if time runs out, you can arrange to have the portrait mailed to you.
We'll be serving treats!