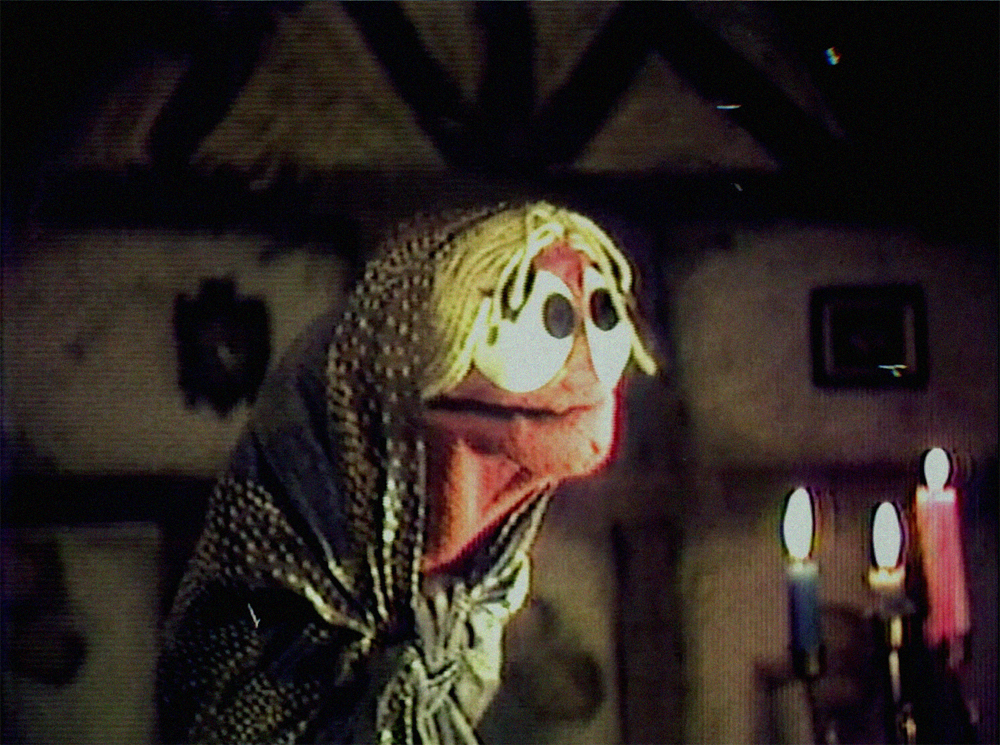 Performance: Jacob Graham – "Artist Talk and The Hudson Eye Closing Salon with 'Mary Broomfellow reading visitors predictions of Christmas future'"
In partnership with The Hudson Eye, Window On Hudson is delighted to present "Jacob Graham's Creatures of Yes in Suspended Animation."  Graham will be presenting videos as well as live performance from August 5th through Labor Day, September 6, 2021.  
On Monday, September 6th, 1pm Graham will present the final performance of the 10 day arts festival presented by The Hudson Eye with an "Artist Talk and Closing Salon with 'Mary Broomfellow reading visitors predictions of Christmas future'" collected over the month's  exhibition.
In the storefront windows viewers will find a variety of Graham's short films being simultaneously projected 24/7.  The exhibition continues indoors with additional videos amid a fully realized environment, transporting the visitor into the land occupied by the Creatures of Yes.    
When asked about his films, Graham says "The Creatures of Yes are short puppet films sort of like an educational television show from another dimension – somewhat magical and with subtle bits of humor throughout.  The main idea is that they'd be a time travel experiment, only using cameras and other equipment from the 1970s and earlier.  Most of the films I enjoy are old, so I wanted to make something old too.
In some ways the experiment worked. Many people have told me they've stumbled upon the films and actually thought they were from the '70s.  But my goal was never to trick people; it was just to point out that time, as we know it, is a human construct that could be played with.
This exhibit, 'Suspended Animation,' is the first time I've shown the components of these films: sets, props, and of course the puppets – in a lifeless state. I hope when people experience the exhibit that time will stand still, or… at least feel a little muddled."
About Window On Hudson
Window On Hudson offers storefront window exhibition space for artists of all mediums who are in Hudson and the Hudson Valley.  Window On Hudson is committed to providing a platform for established and developing artists to display their work, of all mediums, while also offering professional development opportunities for emerging artists.  Window On Hudson exhibits a new artist on a monthly basis.  Artists interested in submitting their work may do so by emailing submissions@windowonhudson.org or visiting the website www.WindowOnHudson.org.
About The Hudson Eye
The Hudson Eye is an artist-driven 10-day annual public program and urban showcase, with a focus on dance, music, performance, film and visual art.  Taking place from August 27 – September 6, 2021, this program, presented by the Jonah Bokaer Arts Foundation and arranged by curator Aaron Levi Garvey, aims to celebrate the arts community in Hudson and help stimulate creativity and connectivity. The Hudson Eye partners with local venues and also features daily "Hot Topics" talks that are free and open to the public, hosted by guest speakers whose professional affiliations represent the diversity of Hudson.  A complete schedule of events can be found at thehudsoneye.com