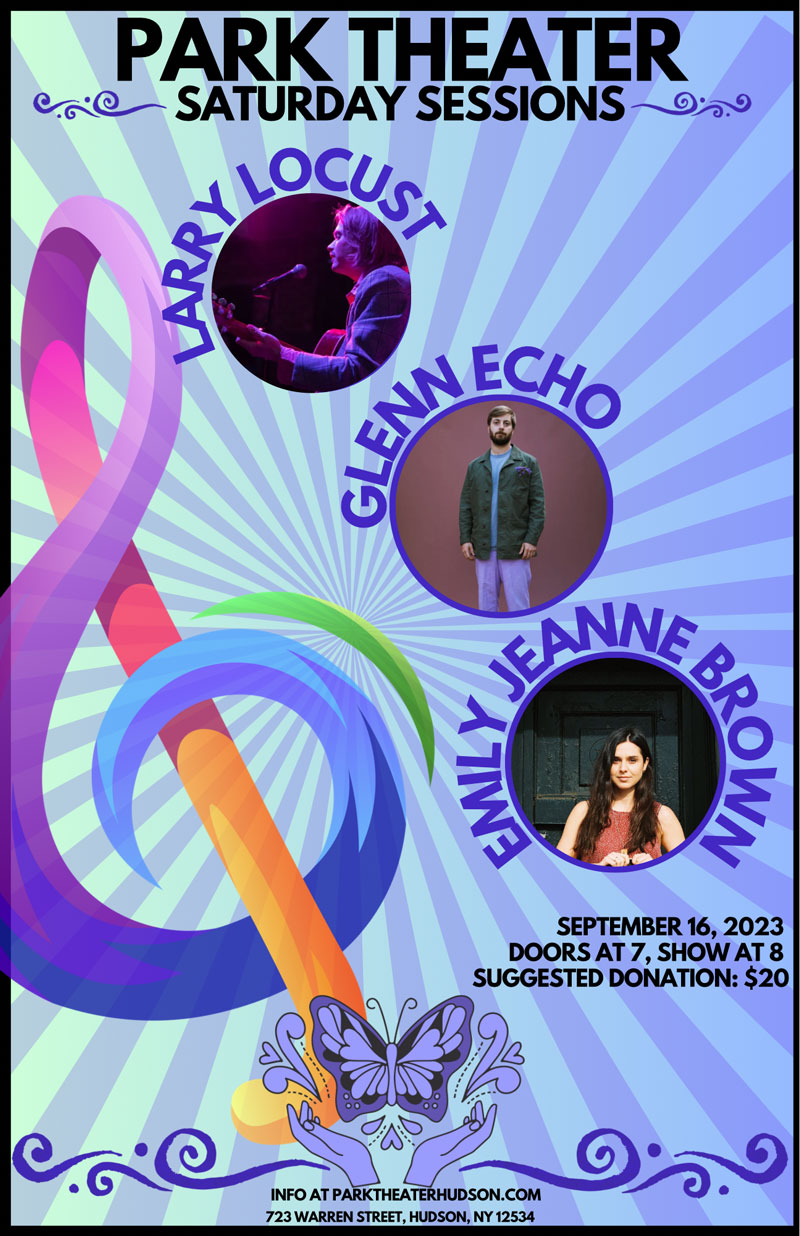 Park Theater: Saturday Sessions: Larry Locust, Glenn Echo, & Emily Jeanne Brown
Larry Locust
Larry Locust Is The Solo, Song-Writing Project Of Kenny Hauptman. It's Dark And Dreamy Indie Folk From The Hudson Valley.
Glenn Echo
Formed In 2015, Under The Moniker Glenn Echo, A Nod To The Street He Grew Up On, The Alt-Folk Project By Multi-Instrumentalist Matt Gaydar Has A Deceptively Intricate Way Of Spinning Acoustic Guitar Melodies, Cozy Vocal Harmonies, And Introspective Lyrics.
Emily Jeanne Brown
A Self-Identified "Singer-Storyteller", Emily Jeanne Brown Grew Up In Northern California To The Sounds Of Bonnie Raitt, Joni Mitchell, Patty Griffin, Iris Dement And Lucinda Williams. Her Music Recalls The Laurel Canyon Folk Of The 1970s Peppered With Brooklyn Indie-Folk Grit And A Healthy Splash Of Americana Twang. Both Intimate And Cerebral, Emily's Songs Explore Themes Of Catharsis, Confronting The Inner Child, And The Power Of Place To Shape Memory. Her Debut EP, 'Nina' Will Be Released Later This Year.