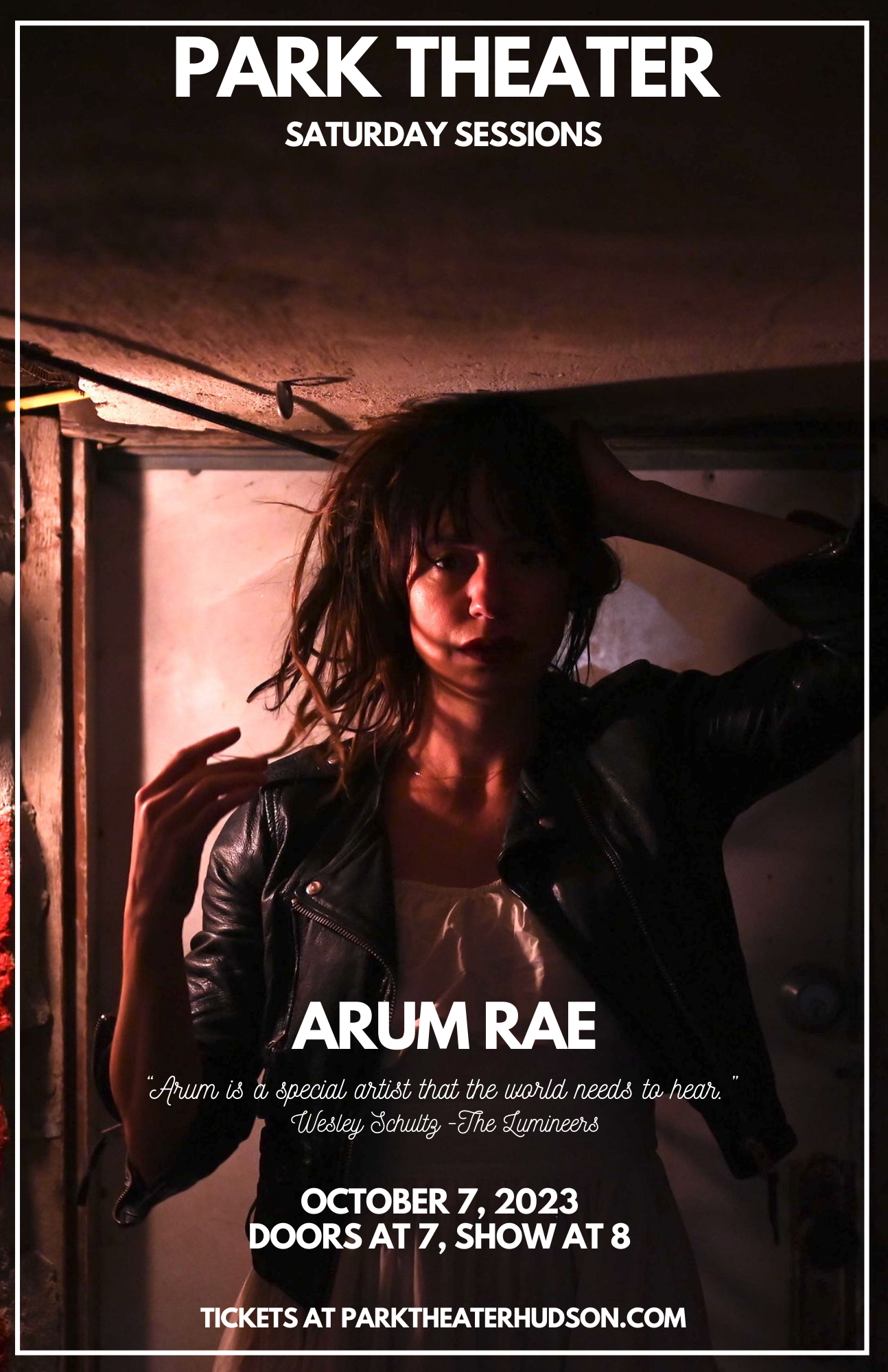 Park Theater: Saturday Sessions: Arum Rae
Arum Rae is the rare artist capable of conveying entire worlds of feeling with the subtlest movement of her voice. On her new album Loose Ends, mainly produced by Wesley Schultz of The Lumineers, the Wisconsin-based singer/songwriter shares a batch of songs rooted in stories of loss and hope and transformation, each delivered with exquisite nuance.
Centered on the quietly powerful vocal presence. she's shown in staring stages with the likes of Willie Nelson, Rodriguez, B.B. King, and Gary Clark Jr., the result is an immediately transportive body of work, at once meditative and endlessly mesmerizing.