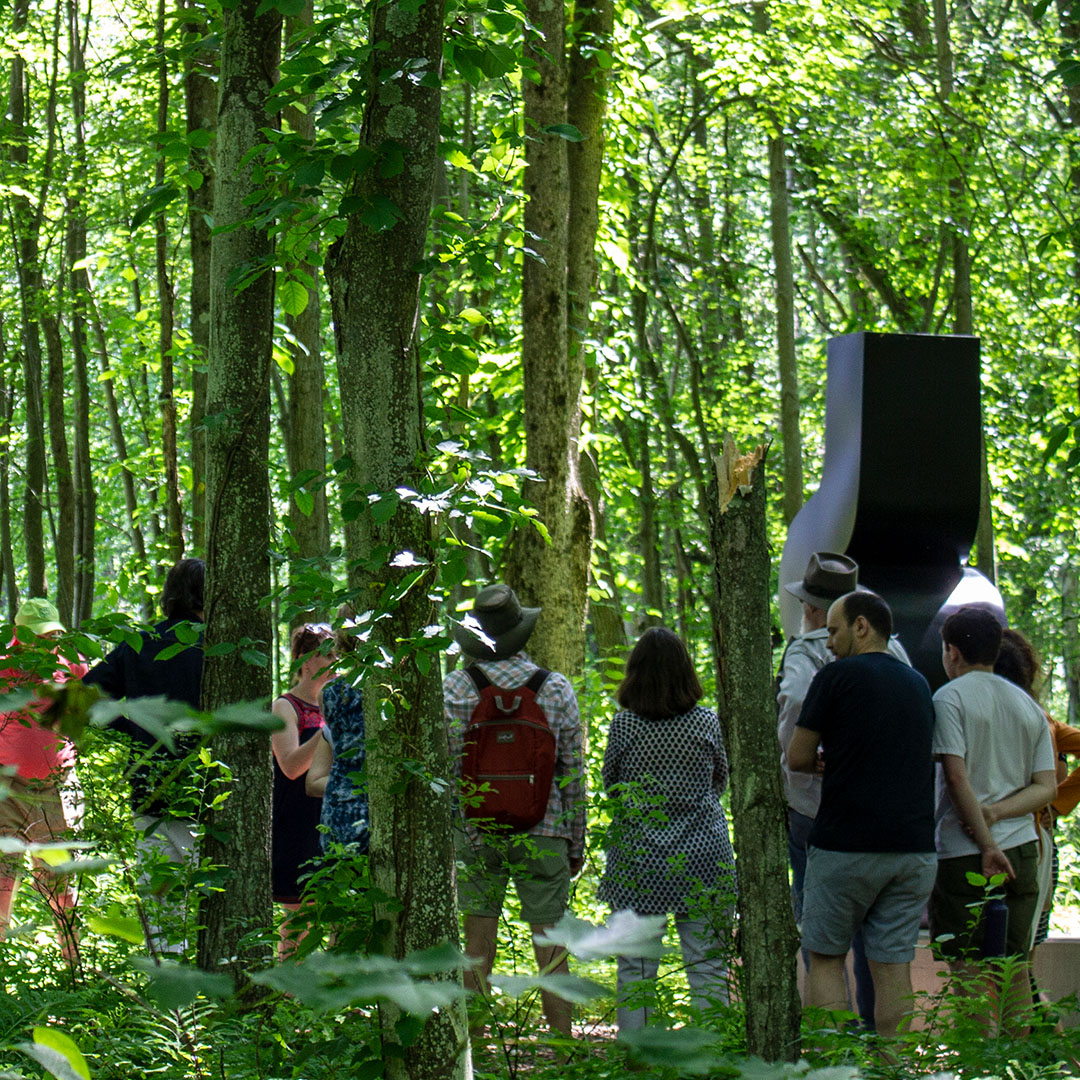 Park & Gallery Introductory Tour
Whether you're a first-time or frequent visitor to Art Omi, there's plenty to learn on our seasonal introductory tours for the public. These tours provide insights and information about the gallery, artworks and architectural pavilions in the Sculpture & Architecture Park, as well as general information about Art Omi's various programs. The Park & Gallery Introductory Tour is a walking tour that will last roughly an hour and fifteen minutes, and is limited to 12 participants. Pre-registration is required. Tickets are $15 per person.
There is a suggested age limit of 13 years and older for tour participants. For families with children ages 4-12, please check out our new Explore & More Interactive Tour for Families!